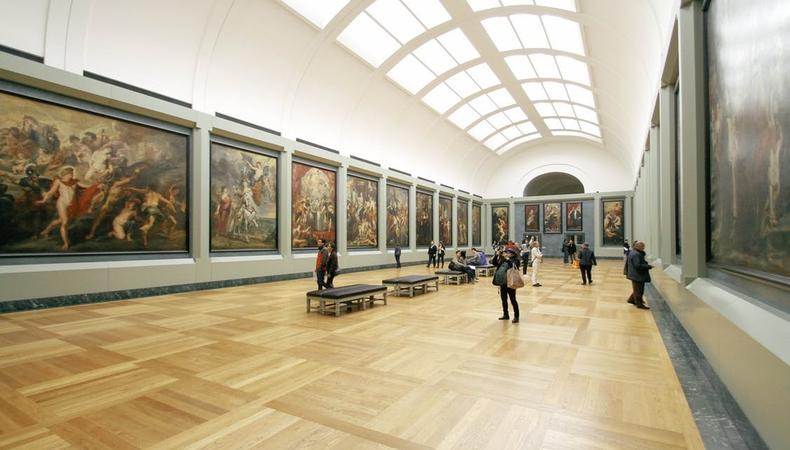 New York City is a (if not the) cultural capital of the world, and it's certainly got the museums to prove it. For actors, sometimes a day spent taking in art of a different form can be an ideal way to get the creative juices flowing. But as a budgeting actor, it makes no sense to do so if it dents your wallet. Luckily, many of the city's best museums provide affordable admission or, better still, entirely free admission, and they're rounded up right here.
Bronx Museum of the Arts
Where: Bronx
Hours: Closed Monday and Tuesday
The art: In addition to its extensive collection of contemporary art, the Bronx Museum of the Arts also curates exhibits and educational programs intended to incite cross-cultural dialogues amidst audiences of all backgrounds.
Cost: Free admission
The Metropolitan Museum of Art
Where: Upper East Side
Hours: Open daily
The art: Spanning an impressive 5,000 years, the Met presents art from all over the world and aims to serve as New York City's pivotal museum and library of art.
Cost: Suggested admission (ie: pay as much or as little as you can)
El Museo Del Barrio
Where: Spanish Harlem
Hours: Closed Sunday and Monday
The art: El Museo is the city's leading purveyor of Latino culture and covers the rich artistry of Latino, Caribbean, and Latin American landscapes.
Cost: Suggested donation is $9
The Whitney
Where: Meatpacking District
Hours: Open daily
The art: In its sleek new downtown location, the Whitney Museum of American Art maintains its same decades-old mission to be the preeminent institution for art exclusively from the United States.
Cost: $25
American Museum of Natural History
Where: Upper West Side
Hours: Open daily
The art: Giving equal weight to both science and cultural exhibits, the family-friendly Natural History Museum aims to present "a panorama" of culture across the entire world.
Cost: Donation-based admission
International Center of Photography
Where: Nolita
Hours: Closed Monday
The art: The ICP focuses exclusively on photography and visual culture, and wants to encourage dialogue surrounding the roles that photographs, video, and new media play in contemporary society.
Cost: $14
Brooklyn Historical Society
Where: Brooklyn Heights
Hours: Closed Monday and Tuesday
The art: Every New Yorker must at some point make it to the Brooklyn Historical Society, which spans the rich 400-year history of Brooklyn itself and hopes to connect Brooklyn past with Brooklyn present through its exhibitions and public programs.
Cost: $6
Check out Backstage's NYC audition listings!