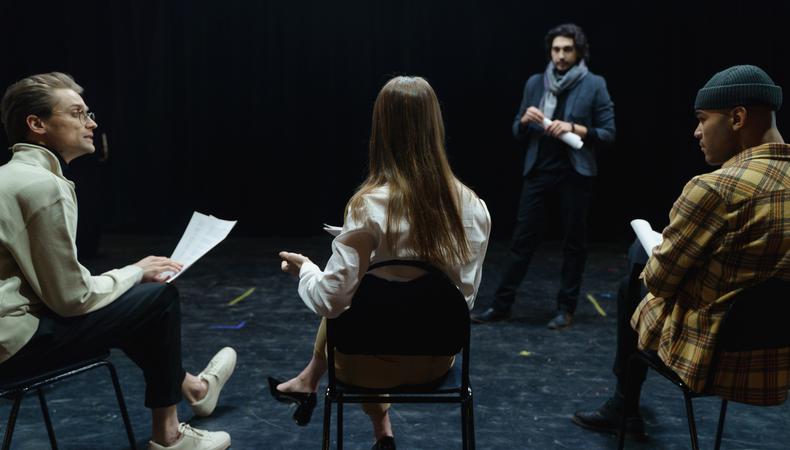 You already know Backstage is the go-to for any and all information pertaining to your craft. But now, you have the chance to get in on the action with the Backstage Community Forum. Here, you can engage with others in your industry, as well as teachers, experts, and, yep, even agents and casting directors. Below are some of this week's most interesting new topics; drop a reply or post a new thread. Either way, fire up that keyboard and get involved right here!
What's your best audition advice?
"As cities start to reopen and actors are returning to auditioning in person, we wanted to ask you: What's the best advice you would give to someone trying to become better at auditioning?
"Particularly, do you have any advice for returning to auditioning after taking a break, which can come with additional challenges actors wouldn't face if they hadn't needed to pause due to the pandemic?" —BuellerFerris
Help! Need advice for delivering professional corporate voiceover reel…
"I am new to voice acting and voiceovers. My specific niche I am targeting is corporate instructional and corporate voiceovers (local, web, national commercials). I am open to all work presented, but this is my core focus that I am dedicating the bulk of search to.
"My question is this: Should I do multiple takes in various styles (i.e. accent, pace, tone, etc.) for voice reel submissions? I have a pretty wide range of available presentations (from typical corporate to more adventurous and even Southern Dixie).
"Being respectful of a casting director's time and their swarm of applicants applying, I want to offer a variety of range without being overpowering. Any advice?" —CommercialVoiceGuy
Video reel?
"Hi! So I want to audition for some roles (specifically a commercial right now), but it says to include a video along with the other information I have to fill out. I have no experience. What do I do?" —anonymousactress
Get live details from people at real auditions and callbacks on Audition Update!