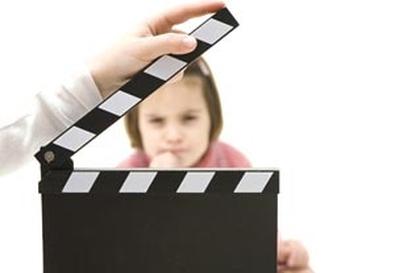 Gary Spatz, acting coach and founder of The Playground: A Young Actor's Conservatory in Los Angeles, CA, shares what every young actor pursuing a TV/Film career should look for in educational classes.
With more than 20 years of experience, Spatz is one of the most sought after acting coaches in the country and has worked with a rolodex of current and former child stars including: Ryan Gosling, Hilary Swank, Justin Timberlake, Britney Spears, Elijah Wood, Hilary Duff, Amanda Bynes, and Dylan and Cole Sprouse, among others. "I love the idea of teaching young actors how to use their imagination," Spatz says. "Seeing a student understand this process or achieve success in expressing themselves is something really special."
So, what does it take to have a TV/Film career? "A young actor needs to feel comfortable working on camera, under lights, and working with other technical aspects of the craft," says Spatz. "A young actor needs to be able to repeat their performance, sometimes many times, and make it feel just as organic and spontaneous as the first time they perform the material."
For a child actor interested in a TV/Film career, taking classes is the backbone to success. "If a child is interested in acting for film or television [on camera], they should be enrolled in some acting workshop, class or program that allows them to exercise their imagination while they make specific choices about the material they are working on," says Spatz. "These classes will build confidence in their ability to perform on cue."
Classes that cover the basics are a great way to learn new or brush up on existing skills. "Both an Introduction to Film/TV course as well as an On Camera Auditioning class would be helpful," says Spatz. "All actors need to have an audition technique to handle the demands of delivering a performance in a casting office. One must be confident in their cold-reading skills since they will not have their role memorized and must perform with the sides in their hands. Actors must also be aware and comfortable reading opposite a casting director, who will be reading the other roles."
It is important to make the distinction between classes for theater versus classes for film and television. "Developing the specific skill set needed for working on camera and auditioning for on-camera roles is of paramount importance," says Spatz. "All of this should be part of the curriculum that is taught at an on-camera facility - lighting, hitting marks, repetition of the character's activity and emotional life. Ideally the class should offer an opportunity for the student to watch themselves back on camera."
Other classes that a child actor should explore are workshops or programs that involve movement. "Whether it be dance, martial arts, yoga, gymnastics or The Alexander Technique, this will allow the young actor to get comfortable in their body, while learning focus, concentration, and relaxation," says Spatz. "These are skills young actors need to have to work on-camera. If a child is motivated to express themselves through song, a vocal class could also be beneficial. Singing is a worthwhile skill for an actor to have. It's just one more thing to add to their performer's toolbox."
For those who have never taken a TV/Film class before, Spatz offers this suggestion: "The main thing I would say to a student who is beginning this process is to show up 'ready to play.' Bring all your enthusiasm and desire to perform to every game, improvisational exercise, scene, commercial, or monologue that you work on," he says. "Additionally, it's important that the student actor invest 100 percent of their focus and emotional choices when attending classes. This will reinforce the idea of commitment which is so important for acting. If every time the student takes the stage they bring a playful attitude, coupled with that commitment, not only will they enjoy the process of learning but they will develop their skills at a much faster rate."
While there are many benefits to taking TV/Film classes, does having on camera classes on a resume mean a better chance of landing gigs? "Honestly it's your talent and ability to perform on cue that will ultimately decide whether you get the job," says Spatz. "However, a resume that lists acting classes or that you were a part of a legitimate program, like The Playground, is a valuable guide to agents, managers, and the casting industry. This gives the people who make casting decisions that much more confidence in that actor's ability to deliver a performance on camera when the time is ready."
For more information on The Playground, visit www.garyspatz.com.