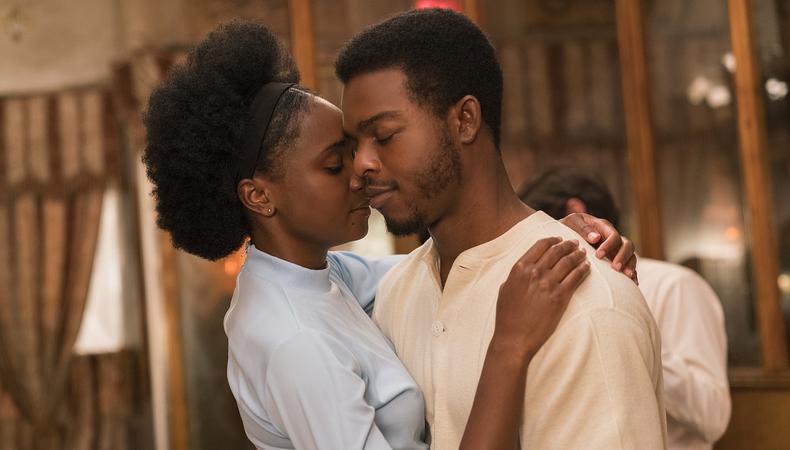 After recently being inundated by popcorn-minded summer blockbusters that are designed to simply entertain and break box office records (and in the case of tentpoles like Paramount's "Mission: Impossible – Fallout," Fox's "Deadpool 2," and Disney's "Avengers: Infinity War," they certainly did), it's astounding how quickly the focus of the movie business makes a fundamental shift at the very end of August.
In one fell swoop, with the film festival trifecta of Venice, Telluride, and Toronto—all of which overlap between the last week of August and the middle of September—the industry transitions into awards season with a steady succession of highly-anticipated films that critics, journalists, pundits and, of course, moviegoers will be talking about for the next six months, leading up to the distant 91st Academy Awards Feb. 24, 2019.
And judging by the amazing crop of films that we saw at the 45th Telluride Film Festival and 43rd Toronto International Film Festival (many of which also premiered at the 75th Venice Film Festival), they should be. So now that the dust has settled—for the time being—here are six must-see films to look out for in the remainder of 2018, all of which are sure to receive nominations from Hollywood's major guilds, Golden Globes, Academy Awards, or all of the above.
"A Star Is Born" (Warner Bros.)
Release date: Oct. 5
This is now the fourth time this tragic love story between a falling star and his rising protégé has been told (following versions from 1937, 1954 and 1976), but as the saying goes, "If it ain't broke, don't fix it." This new version hits all the expected beats, but proves a crowd-pleaser in every sense of the word; it sizzles with immediacy and infectious energy, and the chemistry between Bradley Cooper and Lady Gaga is palpable. And Cooper, making an impressive debut behind the camera, directs the hell out of it.
"First Man" (Universal Pictures)
Release date: Oct. 12
Oscar-winning director Damien Chazelle reteams with his Oscar-nominated "La La Land" leading man Ryan Gosling to tell the story of astronaut Neil Armstrong during his eight years at NASA leading up to the historic landing of Apollo 11 on the moon in July of 1969. What's truly remarkable about "First Man" is how different it feels from other projects about the space race, like "The Right Stuff," "Apollo 13," and "From the Earth to the Moon." It strips the Apollo Program of the gloss and polish that's been depicted before, making for a much grittier and more visceral cinematic experience. The space race was dangerous business, and in "First Man," you don't just see it; you feel it.
"Can You Ever Forgive Me?" (Fox Searchlight Pictures)
Release date: Oct. 19
After making her name with comedic performances in "Bridesmaids," "The Heat," "Spy," and much more, Melissa McCarthy is a revelation as Lee Israel, a one-time bestselling author who falls on hard times in early 1980s New York City. It's a game-changing performance that tops her previous dramatic turn in 2014's "St. Vincent," but the movie has so much more to recommend it. As directed by Marielle Heller and co-written by Nicole Holofcener and Jeff Whitty, "Can You Ever Forgive Me?" sets a mood as a poignant, profound, and moving character study of loneliness. And Richard E. Grant has never been better as McCarthy's one and only friend.

"Boy Erased" (Focus Features)
Release date: Nov. 2
Actor-turned-director Joel Edgerton made an impressive and effective debut behind the camera with 2015's "The Gift," but he takes a quantum leap forward with his second directorial effort, "Boy Erased." Based upon the memoir of the same name about the gay son of devout parents sent to conversion therapy, "Boy Erased" avoids manipulative family drama clichés and earns its powerful emotions, thanks to across-the-board stellar performances from Lucas Hedges, Nicole Kidman, Russell Crowe, and more. This is the kind of movie that will not only change the lives of people struggling with their sexuality, but may even change the system by dismantling conversion centers across the country.
"If Beale Street Could Talk" (Annapurna Pictures)
Release date: Nov. 30
Writer-director Barry Jenkins follows up 2016's Oscar-winning Best Picture "Moonlight" with a poetic adaptation of James Baldwin's classic novel from 1974, about a Harlem woman (Kiki Layne) desperately trying to save her wrongly-accused fiancé (Stephan James) from imprisonment. It's beautifully shot, superbly acted, emotionally moving, both relevant and timely, and just as good as "Moonlight," but for different reasons.
"Roma" (Netflix)
Release date: Dec. 14
If winning the Golden Lion from the Venice Film Festival is any indication—like last year's Oscar-winning "The Shape of Water"—then writer-director Alfonso Cuarón's deeply personal black-and-white family drama "Roma" just went to the head of the class. That's despite a lack of recognizable stars and its Netflix streaming and theatrical release, which still carries, for some, a stigma of inauthenticity. But this intimate story about a diligent servant (Yalitz Aparicio) tending to a fractured family in Mexico City in the early 1970s is a daring and poetic piece of filmmaking that's unlike anything you will ever see, and it casts an engrossing and absorbing spell that stays with you for days.
For more film festival and awards coverage, visit backstage.com/awards-season.
Check out Backstage's film audition listings!