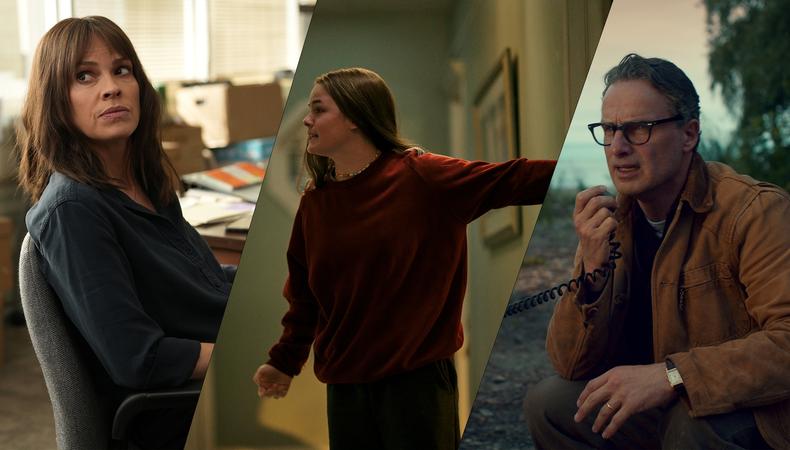 Television doesn't sleep. Backstage is breaking down, month by month, the buzzy shows and performances that merit attention from awards voters and couch potatoes alike in the ever-expanding landscape of the small screen.
Bust out that cauldron and start whispering "Bloody Mary" into your bathroom mirror, because spooky season is upon us. And the unholy gods of television have got you covered with a grab bag of horror selections.
AMC is going deep into Anne Rice territory with a TV version of "Interview With the Vampire" (Oct. 2). Over on Syfy, everyone's favorite demonic doll is back on Season 2 of "Chucky" (Oct. 5), with new bloodsucker comedy "Reginald the Vampire" debuting the same night. Showtime is also getting on the vamp train with yet another adaptation of 2008 Swedish film "Let the Right One In" (Oct. 9), and the CW is bringing its long-running "Supernatural" franchise back from the dead with prequel series "The Winchesters" (Oct. 11).
There are also plenty of other shows to catch if the macabre isn't your bag. Four beloved shows are making a comeback: On Netflix, Season 3 of Irish comedy "Derry Girls" (Oct. 7) and Season 6 of animated preteen comedy "Big Mouth" (Oct. 28); on IFC, Season 4 of Fred Armisen and Bill Hader's esoteric spoof series "Documentary Now!" (Oct. 19); and on Paramount+, Season 5 of sketch fave "Inside Amy Schumer," six years after its last season on Comedy Central (Oct. 20).
If you're in the market for star-studded new dramas, check out Jake Lacy and Anna Paquin on true crime miniseries "A Friend of the Family" (Oct. 6 on Peacock), Charlie Hunnam on escaped-con thriller "Shantaram" (Oct. 14 on Apple TV+), Zoe Saldana on expat rom-drama "From Scratch" (Oct. 21 on Netflix), and Chloë Grace Moretz on sci-fi mind-bender "The Peripheral" (Oct. 21 on Prime Video).
Here are our three picks for the best small-screen offerings premiering in October, all spearheaded by big-name filmmakers, plus a rundown of all the other shows dropping this month.
"Alaska Daily"
Academy Award–winning "Spotlight" writer-director Tom McCarthy is going back to the world of investigative journalism with "Alaska Daily," premiering Oct. 6 on ABC. The series stars fellow Oscar winner Hilary Swank as Eileen Fitzgerald, an NYC reporter who, in the wake of a scandal, leaves her big-city life behind to start fresh at a newspaper in Anchorage, Alaska. There, she begins to investigate a string of murders of local Indigenous women. In case you need proof that the show has done its homework, a pair of Anchorage Daily News staffers—special projects editor Kyle Hopkins and president Ryan Binkley—are executive producing alongside McCarthy and Swank. Jeff Perry, Grace Dove, and Matt Malloy also co-star.
"High School"
Newbie Amazon streamer Freevee is upping its bona fides with this LGBTQ+ coming-of-age drama from Clea DuVall ("Happiest Season"). Based on the 2019 memoir by identical twin sisters Tegan and Sara Quin (better known as indie pop duo Tegan and Sara), "High School" chronicles their lives growing up in 1990s Calgary as they come into their own as queer women. Real-life twins Railey and Seazynn Gilliland, popular TikTokkers making their acting debut, will star as the Quins. They're backed by an adult cast that includes TV vets Colbie Smulders, Kyle Bornheimer, and Nate Corddry. The series drops on Oct. 14, a week before the real-life Tegan and Sara release their latest album. Synergy!
"Guillermo del Toro's Cabinet of Curiosities"
"The world is beautiful and horrible at exactly the same time," says Oscar-winning horror auteur Guillermo del Toro in the trailer for "Cabinet of Curiosities," premiering Oct. 25. It's the guiding philosophy behind his Netflix anthology, a series of one-off fright fests from a hand-picked batch of indie horror visionaries, including Ana Lily Amirpour ("A Girl Walks Home Alone at Night"), Panos Cosmatos ("Mandy"), Jennifer Kent ("The Babadook"), and Vincenzo Natali ("Cube"), among others. A-list actors are peppered throughout the series—Geena Davis, Tim Blake Nelson, Rupert Grint, Crispin Glover, and F. Murray Abraham among them. We're more than ready for jump scares from this esteemed roster.
ABC
Oct. 3 – "The Good Doctor" Season 6
Oct. 6 – "Alaska Daily" premiere
Oct. 6 – "Grey's Anatomy" Season 19
Oct. 6 – "Station 19" Season 6
Acorn TV
Oct. 10 – "My Life Is Murder" Season 3
Adult Swim
Oct. 1 – "Housing Complex C" premiere
ALLBLK
Oct. 13 – "Partners in Rhyme" Season 2
Amazon Prime Video/Amazon Freevee
Oct. 14 – "High School" premiere
Oct. 21 – "The Peripheral" premiere
AMC
Oct. 2 – "Interview With the Vampire" premiere
Apple TV+
Oct. 14 – "Shantaram" premiere
Oct. 21 – "Acapulco" Season 2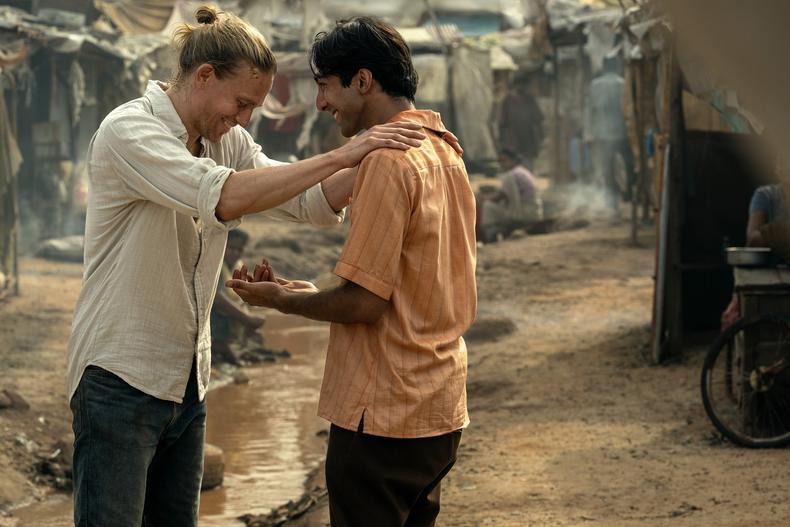 "Shantaram" Credit: Roland Neveu
BET/BET Her
Oct. 7 – "The Waiting Room" Season 4
Oct. 11 – "The Oval" Season 4
Oct. 12 – "Tyler Perry's Assisted Living" Season 4
Oct. 12 – "House of Payne" Season 11
Oct. 12 – "Sistas" Season 5
BritBox
Oct. 4 – "Sherwood" premiere
CBS
Oct. 2 – "East New York" premiere
Oct. 2 – "The Equalizer" Season 3
Oct. 7 – "Blue Bloods" Season 13
Oct. 7 – "Fire Country" premiere
Oct. 7 – "S.W.A.T." Season 6
Oct. 9 – "NCIS: Los Angeles" Season 14
Comedy Central
Oct. 5 – "Stephen Colbert Presents Tooning Out the News" Season 3
Crackle
Oct. 1 – "The Wall 2: The Chateau Murder" Season 2
The CW
Oct. 2 – "Coroner" Season 4
Oct. 2 – "Family Law" premiere
Oct. 5 – "Kung Fu" Season 3
Oct. 6 – "Walker" Season 3
Oct. 6 – "Walker: Independence" premiere
Oct. 10 – "All American" Season 5
Oct. 10 – "All American: Homecoming" Season 2
Oct. 11 – "Professionals" premiere
Oct. 11 – "The Winchesters" premiere
Disney/Disney+
Oct. 12 – "Big Shot" Season 2
Oct. 15 – "The Owl House" Season 3
Oct. 26 – "The Mysterious Benedict Society" Season 2
Oct. 26 – "Tales of the Jedi" premiere
HBO/HBO Max
Oct. 6 – "Pennyworth: The Origin of Batman's Butler" Season 3
Oct. 10 – "Avenue 5" Season 2
IFC
Oct. 19 – "Documentary Now!" Season 4
Oct. 26 – "Sherman's Showcase" Season 2
NBC
Oct. 1 – "Saturday Night Live" Season 48
Netflix
Oct. 5 – "High Water" premiere
Oct. 7 – "Derry Girls" Season 3
Oct. 7 – "The Midnight Club" premiere
Oct. 13 – "The Playlist" premiere
Oct. 14 – "Everything Calls for Salvation" premiere
Oct. 14 – "Holy Family" premiere
Oct. 14 – "Mismatched" Season 2
Oct. 21 – "From Scratch" premiere
Oct. 25 – "Guillermo del Toro's Cabinet of Curiosities" premiere
Oct. 28 – "Big Mouth" Season 6
OWN
Oct. 4 – "Cherish the Day" Season 2
Paramount+
Oct. 20 – "Inside Amy Schumer" Season 5
PBS
Oct. 16 – "Annika" premiere
Oct. 16 – "Magpie Murders" premiere
Oct. 16 ­– "Miss Scarlet & The Duke" Season 2
Peacock
Oct. 6 – "A Friend of the Family" premiere
Oct. 20 – "One of Us Is Lying" Season 2
Showtime
Oct. 9 – "Let the Right One In" premiere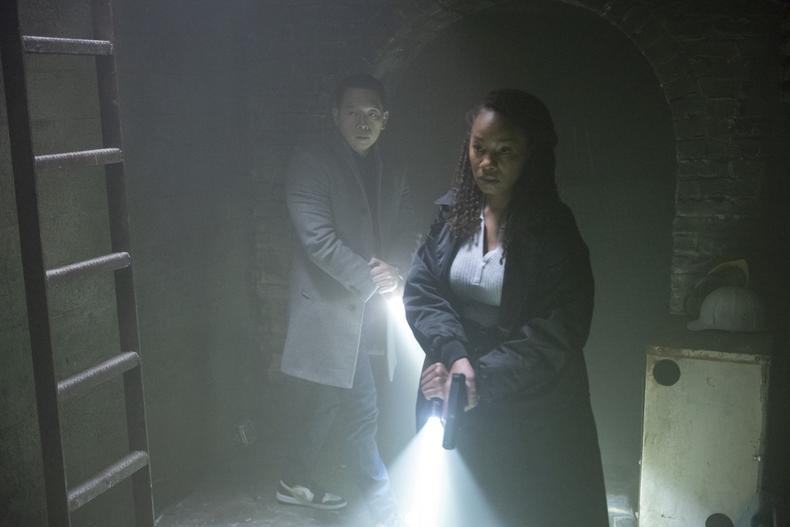 "Let the Right One In" Credit: Francisco Roman/Showtime
Starz
Oct. 16 – "Step Up" Season 3
SyFy
Oct. 5 – "Chucky" Season 2
Oct. 5 – "Reginald the Vampire" premiere