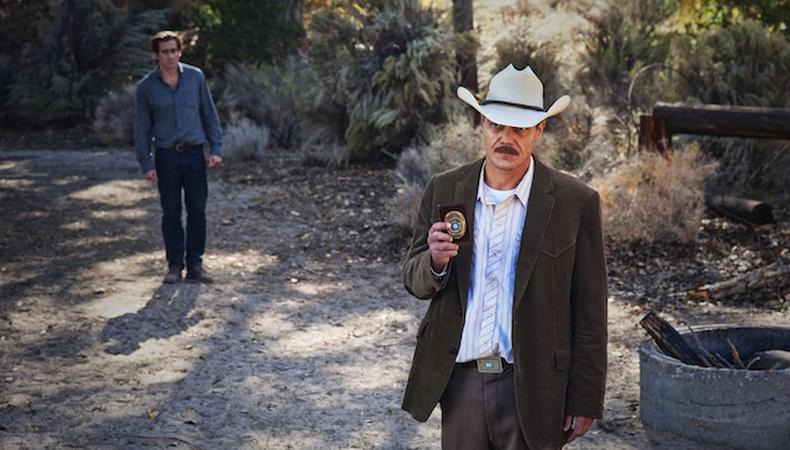 As another year comes to an end, Academy voters will be looking back on the best performances the silver screen had to offer. Backstage chose a handful of supporting male actors who are especially deserving of nominations. Now it's time to round up the remaining contenders: the actors who surprised us, who delighted us, who made us cry. Some gave the latest in a long line of impressive performances; others seemed to come out of nowhere. Don't be surprised to hear some of the following names among the Oscar nominations announced Jan. 24.
Jeff Bridges, "Hell or High Water" (Lionsgate/CBS Films)
Bridges has always been an actor of depth, but the kind of ferocious intensity he brings to his aging Sheriff Marcus Hamilton in "Hell or High Water" still astounds. Without much more than the crook of his smile and the steeliness of his eye, the "Crazy Heart" Oscar winner expertly explicates a world-weary lawman ready for a final pre-retirement rodeo. It's the negative space that says it all.
Robert De Niro, "Hands of Stone" (Weinstein Co.)
Stepping back into the boxing world as Roberto Durán's trainer, Ray Arcel, two-time Academy Award winner De Niro's perfect balance of hard-edged discipline and deft comedic timing make for a fascinating study on the understated power of a reticent performance. Factor in his chemistry with scene partner Édgar Ramírez, and "Hands of Stone" makes for a great onscreen return to the ring.
Aaron Eckhart, "Bleed for This" (Open Road Films)
Eckhart undergoes a complete physical transformation to play the lead trainer in this biopic about boxer Vinny Pazienza's miraculous comeback after suffering a broken neck. It's a meticulously built performance that utilizes all the tools—from accent and vocal work to research and method immersion—in this dedicated actor's toolbox.
Ralph Fiennes, "A Bigger Splash" (Fox Searchlight Pictures)
Fiennes departs from his well-known brooding fare for this psychological drama-thriller, and is nothing short of delightful. He plays big-shot music producer Harry Hawkes comically hammy and larger-than-life while also bringing an unexpected levity that speaks volumes to the depths of craft that we have yet to see from him.
Lucas Hedges, "Manchester by the Sea" (Roadside Attractions and Amazon Studios)
A lesser actor would quake at the emotional terrain Patrick must cover; the character is grieving his father while struggling to communicate with his loner uncle, while also trying get laid. Hedges proves up to the task and then some, imbuing Patrick with heartrending authenticity and injecting welcome comic timing into the proceedings. Keep an eye on this one.
André Holland, "Moonlight" (A24)
"The Knick" star Holland topped his 2016 off with a memorable stint on "American Horror Story" Season 6 and in "Moonlight." In the latter, he plays the adult incarnation of Kevin, bringing warmth, sincerity, and flirtation back into the cold, hardened world of Chiron (Trevante Rhodes, in another illuminating performance). He possesses an effortless, suave charm that's impossible not to fall for.
Michael Shannon, "Nocturnal Animals" (Focus Features)
Shannon is wonderfully terrifying in this stylish thriller from Tom Ford. A Texas sheriff with nothing to lose, his unrelenting pursuit of evildoers spans years as the actor slowly but surely unravels his character's motivations. He plays it close to the vest throughout, making his big reveal and final scenes all the more powerful.
Timothy Spall, "Denial" (Bleecker Street)
Despite consistently excellent screen and stage work for nearly four decades, Spall is a British talent with little name recognition among American audiences. He's set to change that with Mick Jackson's "Denial," playing an infamous real-life figure riddled with controversy: Holocaust denier David Irving. Alongside Rachel Weisz and Tom Wilkinson, Spall slims down for the role and delivers an immersive, nuanced, career-best performance.
Ready to headline a movie of your own? Check out our film audition listings!