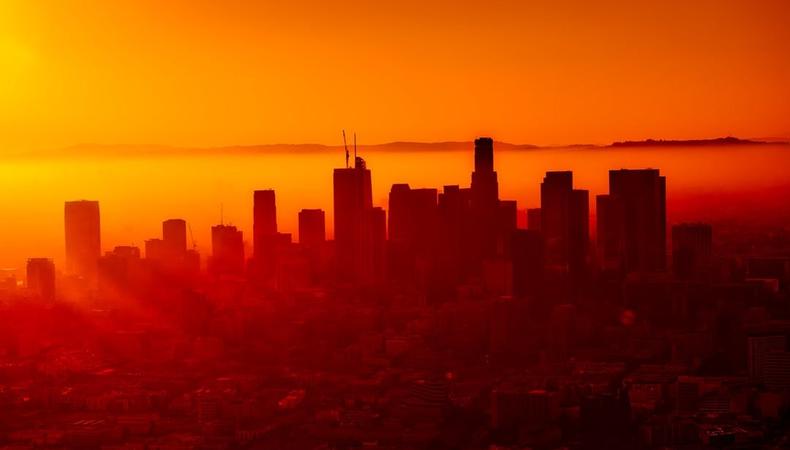 You already know Backstage is the go-to for any and all information pertaining to your craft. But now, you have the chance to get in on the action with the Backstage Community Forum. Here, you can engage with others in your industry, as well as teachers, experts, and, yep, even agents and casting directors. Below are some of this week's most interesting new topics; drop a reply or post a new thread. Either way, fire up that keyboard and get involved right here!
Best time to move to LA?
"I'm reading contradicting advice from different people/sources on when an actor should take the plunge and move to LA. I currently live in Austin, TX, and it's a great city and I have a pretty comfortable/stable lifestyle. The acting scene is decent enough; it's never going to be as bustling as the LA acting environment, but I'm fortunate to live in a city where work is decent and there's plenty of it (in Austin or surrounding cities). Obviously, financial constraints is a big concern for moving, and acting is an expensive industry to be in. I just turned 25, so I feel like I'm behind on pursuing this impractical dream of mine. I knew I wanted to act at a young age (middle school), but only dipped my toes in it until now... perhaps I'm going through a quarter-life crisis.
"I'm serious about acting. This is something I should've done a long time ago, but I was too scared and doubted myself too much. I'm currently taking acting classes. If I'm being honest, I think I'm good, but I'm still an amateur and I have a lot to work on. And Austin seriously lacks great acting classes. So when is the right time to move to LA? Do I wait until I have a lot of experience/training? Or do I just move? I'd love to hear other peoples' experiences- whether you moved or not. Was the move worth it if you took the plunge? Do you have any advice on what to do/not to do for people moving to LA to act?" —swanprincess
I'm a young actress, and I've been in L.A. a year. What should I be doing?
"I'm a 21-year-old actress, and I left college to move to LA almost a year ago. Since then, I've gotten new headshots, started taking classes at Lesly Kahn, been working with a coach one-on-one twice a week, attended a couple workshops, networked like crazy, and acted in a SAG New Media project that got me my SAG card. I've been submitting constantly on Backstage and Actor's Access, but I never get called in due to a lack of a reel. I can't seem to get an agent because of both a lack of referrals and a lack of impressive credits.
"I'm disappointed that I'm not getting very many chances to actually go out for anything this pilot season. I found out about an audition for a series regular role I'd be perfect for and sent in a self-tape, but I doubt it will actually get seen. I also keep hearing that I'm 'too green' and not ready to go out for series regular roles. I get that I need to pay my dues, but I really want to be going out for series regular roles by next pilot season.
"Is there anything I should be doing that I'm not? What can I do to make more progress? I feel like I haven't accomplished much since I've been here." —PhoebeElle
Who has the legal authority to enter a film into a film festival?
"In general, who has the legal authority to submit a film to a film festival? Only the film's owner? Can any crew member submit? Can any actor submit?" —Jack_Sparrow
Questions about acting? Get them answered on the Backstage Forums!