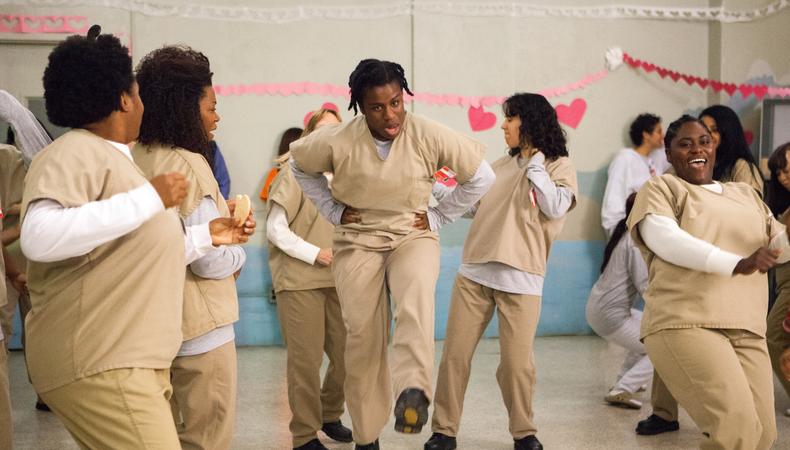 For your SAG Awards consideration, the casts of "Masters of Sex," "Orange Is the New Black," "Parks and Recreation," and "You're the Worst" deliver consistent greatness.
"Orange Is the New Black" (Netflix)
In order to pass the Bechdel test, a piece of fiction must follow a simple rule: It must include at least two women who talk to each other about something other than a man. Developed by cartoonist Alison Bechdel, the test often surfaces in discussions of 21st-century feminism, spurred by the Internet's myriad of voices and our ability to consume culture en masse. Does "Orange Is the New Black," Jenji Kohan's juggernaut of a series, pass the Bechdel test? Girl, please.
Taking the Web by storm in its highly anticipated second installment, the inmates at Litchfield women's prison dabbled in darker, more sensational storylines this year. Two antagonists wreaked havoc, racial lines were painted more clearly, and the show's central question—do actions or moral character determine criminality?—achieved unexpected, often heart-wrenching, layers of depth. That this deep bench of eclectic jailbirds injects moments of genuine humor and warmth into the proceedings makes "Orange" far more than just another show to binge-watch on Netflix. —Jack Smart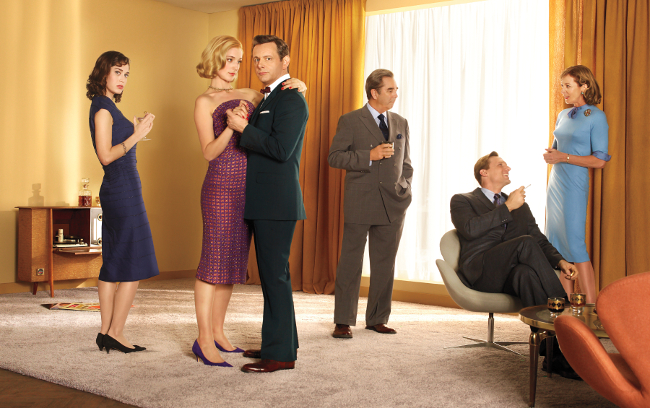 "Masters of Sex" (Showtime)
There are surely few TV ensembles as tight-knit as the cast of "Masters of Sex." Actors, after all, tend to bond during sex scenes. A biographical aphrodisiac based on sexology pioneers William Masters and Virginia Johnson, Showtime's critical darling occupies the overlapping space between the Venn diagrams of "Mad Men" and softcore porn, and is anchored by career-defining work from Michael Sheen and Lizzy Caplan. Supported by a stellar cast that includes Caitlin FitzGerald, Jocko Sims, Annaleigh Ashford, Julianne Nicholson, Teddy Sears, Beau Bridges, and Emmy winner Allison Janney, they shrewdly navigate the nuances of two scientists aroused by both their research and each other. Despite the smart '50s frocks and Elvis tunes drifting out of the radio, the psychological intersections of lust, romance, marriage, work, and inequality that "Masters of Sex" probes provocatively reverberate today. Have social stigmas against sexuality changed since 1958? It's an open-ended question in a show that isn't afraid to incorporate hard-hitting issues into its succession of steamy seductions. —JS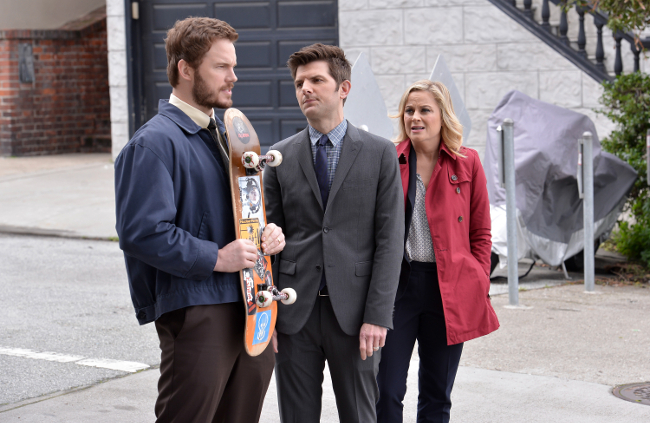 "Parks and Recreation" (NBC)
There's a reason so many TV watchers consider Pawnee, Ind., a second home. Its inhabitants, or at least the ones occupying the fictional city's parks department, are an endearingly wackadoodle collection of co-workers that, after six years on the air, feel like family. You've got hypercompetent and hyperenthusiastic mother hen Leslie Knope (Amy Poehler), who spouts lines like, "I'm getting the epiphany sweats!" Her husband Ben Wyatt (Adam Scott) is like dad: awkward, levelheaded, and obsessed with Batman. There's Tom Haverford (Aziz Ansari), the oh-so-fly entrepreneur cousin, and Ron Swanson (Nick Offerman), the conservative uncle who hides his affection for his colleagues behind a stern demeanor and sterner mustache. April (Aubrey Plaza) and Andy (Chris Pratt) are the goofball kids, Donna (Retta) is the deadpan-hilarious aunt, and Jerry (Jim O'Heir) must be the doddering grandpa nobody likes. Individually these characters continue to delight and surprise; together they are irrepressible, warm-hearted, and the funniest ensemble on the small screen. —JS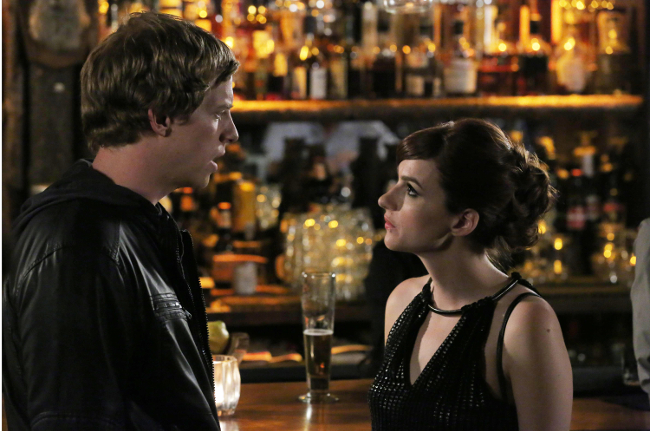 "You're the Worst" (FX)
Maybe you didn't catch the 10 episodes of FX's acid rom-com this past summer. Too bad, because you missed something daring, original, and deeply funny. Gretchen and Jimmy (Aya Cash and Chris Geere) have no intention of having a relationship; they're drawn to each other because they're cynical, commitment-phobic, and share a loathing of almost everyone else in their life—including their ostensible best friends, PTSD-suffering vet Edgar (Desmin Borges), Jimmy's roommate, and Lindsay (Kether Donohue), who abandoned her party-girl life with Gretchen to marry an aggressively normal man. Everything and everyone is fair game for skewering in Stephen Falk's brilliantly constructed world, but at its heart the show is an engaging romance between two people who consider themselves broken in fundamental ways but who nevertheless are hilarious, biting, and even—gasp!—sympathetic. So yeah, you're the worst for not watching, but you're also in luck because FX has renewed the series for a second season. —Mark Peikert
Inspired by this post? Check out our television audition listings!