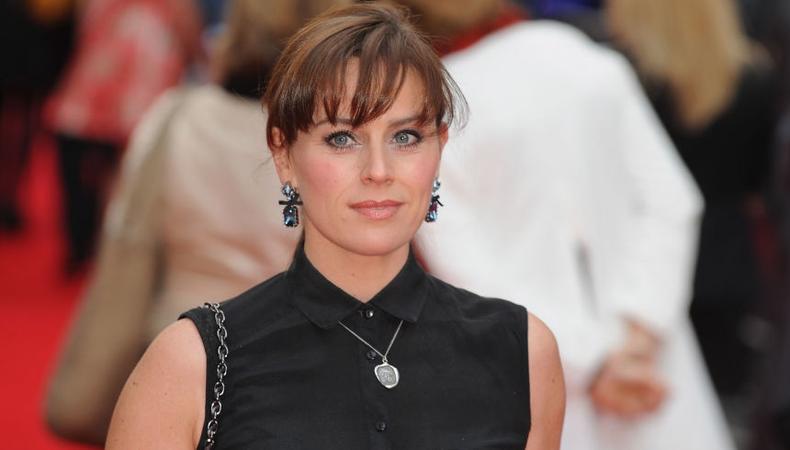 Hello and welcome back to our roundup of news from across the industry. From stage to screens big and small, we've got you covered. It's everything you need to know and all you can't afford to miss.
Film and theatre industry pay gap revealed.
The deadline to publish data on pay gaps passed last week, with thousands of large employers revealing their figures. New government regulations forced organisations employing more than 250 people to publish data, with many waiting until the final 24 hours to do so. Major film houses like Warner Bros and Sony revealed above-average gaps, paying men on average 30.9 percent and 23.5 percent more, respectively.
Data revealed that three-quarters of the biggest theatre companies pay men more than women, with the male dominance backstage contributing to the imbalance. Under new government regulations, large employers such as the Royal Shakespeare Company, Delfont Mackintosh, and the National Theatre were all forced to reveal pay data and are amongst the 44 performing arts companies The Stage reported as paying men roughly 7 percent more than women. The performing arts industry fared well against the national average, with 10,015 firms publishing their figures with a median gap of 9.7 percent. The national median gap currently stands at 18.4 percent. The median pay gap is calculated by taking the average of the highest and lowest paid employees of an organisation based on gender.
Arts Council-funded organisations came under fire, as nine regularly funded institutions reported on their pay data. London's Southbank Centre was ranked one of the largest pay gaps in the performing arts. Men's hourly salaries there are 18.3 percent higher than women's. The Royal Opera House recorded a pay gap of 13.4 percent and the RSC's was 13.1 percent. The National Theatre had one of the smallest gaps at 3 percent, with English National Opera recording a gap of 1 percent in favour of women. Publically funded film organisation the BFI disclosed a 0.5 percent gap in favour of men but revealed that bonus pay was 21.4 percent lower for women. In the commercial theatre sector, West End theatre giants Nimax and Delfont Mackintosh recorded median pay gaps of 14.9 percent and 13.9 percent, respectively. Andrew Lloyd Webber's Really Useful Theatres Group has not reported anything.
Harassment investigation "left to fizzle out".
The investigation into alleged harassment by theatre director Ramin Gray during his tenure at the Actors Touring Company was criticised last week for being "left to fizzle out". Gray became the artistic director of ATC in 2011 and his career includes directing theatre and opera across Europe. Last year, after giving an interview in which he said, "the search for who is the Weinstein of British theatre is an honourable search", the director was accused by several former colleagues of misconduct, including five formal complaints to Equity. One accuser went on to describe Gray himself as "the Weinstein of British theatre".
Last week, two people challenged ATC's handling of an independent investigation into the claims against the artistic director who remains "on leave". The Stage reported that a theatre director, who asked not to be named, said she had received "radio silence" from ATC since logging a complaint four months ago. She accused the organisation of "making a strategic decision to quietly let it fizzle out". A playwright, who also asked not to be named, said that the investigation is "very important because if handled correctly it sends a message to those that behave inappropriately and abusively that there is zero tolerance now and that there should always have been". She added that "it will also hopefully send the message to women and men out there that they will be believed and that their concerns will be taken seriously. We've yet to be shown that this is happening". ATC has not released a statement since the launch of the investigation, despite news that it was to concluded in December last year.
Royal Court pulled play after British Council pressure.
It was revealed that a controversial West End production was scrapped after pressure from the British Council, the government's cultural outreach wing. The Royal court production of new play 'Pah-La' Lah' by Abhishek Majumdar was cancelled, leading to calls of censorship from the writer. In February, he claimed the theatre was "pressurised" into pulling the play and last week a freedom of information request proved him right. The documents show that the theatre and the British Council discussed the production, concluding that it coincided with "significant political meetings" in China and might damage relations. The theatre had previously said in February of this year that it postponed and then cancelled the play due to "financial reasons".
The freedom of information request showed that the Royal Court had sent a draft of the play to a high-ranking diplomat, asking if it would affect a long-term project the British Council was running with 16 writers in China. The response was that it was the 'Royal Court's decision "to decide where the balance of artistic interests lie" but that "frankly, we do feel that "Pah-La" will likely jeopardise the Royal Court's ability to do further work with/in China for some time". The heavily redacted documents also reveal that the British Council previously faced a similar situation in which a project "had to be pulled with a week to go".
The Guardian claimed the correspondence "sheds light on the tightrope the UK arts have to walk" when interacting with China. It also suggested that Brexit is having a real impact on intercultural arts as the government seeks trade deals with states "where democracy is limited". Royal Court artistic director Vicky Featherstone told the paper that artists must not become "collateral damage" in the pursuit of economic over artistic links with nations.
Adrian Lester puts his name behind a foundation established to support young people from low-income backgrounds in the performing arts.
The Birmingham Institute of Theatre Arts will help young people pay for "all forms of performing arts-related activities", including drama school auditions and courses. Sponsors include youth company Brilliant Theatre Arts, which will help fund audition places. Lester was born in Birmingham and said the initiative was "inspiring and much-needed": "The survival of our culture depends upon young people being able to access and practice many different art forms". The foundation will have an official launch on May 26 and applications for funding can be made on the Birmingham Institute of Theatre Arts website.
Stage Production News
Paula Hawkin's best-selling novel, "The Girl on the Train", is being adapted for the stage, starring the Olivier award-winning Jill Halfpenny. The thriller sold nearly 20 million copies and was turned into a 2016 film starring Emily Blunt. Now the former "Eastenders" and "Three Girls" star will take on the role of Rachel at West Yorkshire Playhouse in Leeds. The production, adapted by Rachel Wagstaff and Duncan Abel and directed by Joe Murphy, opens on the May 12 before heading off on a U.K. tour.
Screen Production News
The BBC revealed a first look at their upcoming "The War of the Worlds", starring Eleanor Tomlinson, Rafe Spall, and Robert Carlyle. The adaptation stays true to the original book by H. G. Wells and is directed by Craig Viveiros.
Sky comedy "Agatha Raisin" is returning for a second series. The spoof murder mystery stars Ashley Jensen alongside "Gavin and Stacey" star Matthew Horne and is based on the much-loved novels of M.C. Beaton. Series 2 is filming on location in the Cotswolds.
BECTU's campaign to end long working hours for those in the screen industry gathered pace last week with a petition reaching thousands of signatures in a matter of days. The union's campaign claims "long-hours culture in film and tv bad for business, it affects safety and workers' health and wellbeing".
Check out Backstage's London audition listings!