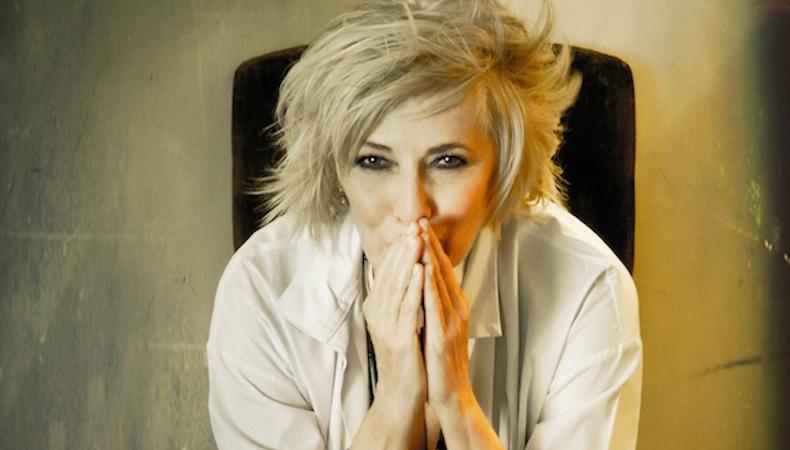 Widely regarded as "the Voice of Broadway," Betty Buckley is no stranger to the spotlight at center stage. But her latest film project alongside James McAvoy, "Split," has the Tony-winning "Cats" actor pulling out a whole new bag of twisty tricks. This is an M. Night Shyamalan flick, after all! We phoned Buckley for a walk down memory (all alone in the moonlight) lane.
Tell us about your latest project, 'Split.'
I'm one of the three co-stars in the movie, opposite James McAvoy and a young actress named Anya Taylor-Joy. I play Dr. Fletcher. McAvoy, who's a brilliant actor, plays a guy with 23 personalities. He's suffering from dissociative identity disorder. And I play his psychologist, who's trying to help him merge his personalities. It's a psychological thriller, and it's a wonderful, wonderful film.
Have you ever used Backstage to book gigs in the past?
Oh, when I was a young actress, sure. Everybody did!
What advice would you give your younger self?
Don't take it all so seriously. Don't let it get to you, because it all comes and it all goes. It passes very, very quickly. Just keep the faith. Don't put yourself through those tortured moments of doubting yourself, because it's all going to be OK.
Do you have a go-to audition song?
Not anymore. For a long time, I was auditioning in New York, and I decided that to really get through the audition process, you had to enjoy the audition process as its own art form. So I really enjoyed working on my audition material and making sure I got something into the room that would really knock their socks off if I could. Different songs for different things were assigned to me, but for a while, I did this really kickass version of "I Had a King" by Joni Mitchell.
READ: 35 Questions to Determine the Perfect Audition Song
How should actors prepare for an audition?
It occurred to me in my mid-20s that auditioning for things—because that's what you're doing a lot when you're a young actor—you need to develop your skill set for that so that when you walk in there, you're really confident that you're at the top of your game. It takes a lot of preparation. It's not something you can just roll out of bed and do. It takes a lot of focus and work on yourself to go in and handle a group of people sitting at a table and looking at you critically. I suggest to my students being very focused, not to go into the waiting room and socialize with everybody. Sure, say hello [and] be friendly. But you're there as a part of your work process, so it's not a social occasion. You can really get very unfocused very quickly by hanging out and socializing with your colleagues. I teach them to meditate so they stay within themselves for that moment, so that their energy is gathered. [I also advise] not to size up your competition because essentially, it's not really a competition. The parts that are going to be yours are yours, and the parts that are other artists' are theirs.
How did you get your Equity and SAG-AFTRA cards?
When I was dancing and singing at the Casa Mañana Theatre in Fort Worth, Texas, when I was 15, I played Dainty June in "Gypsy" and danced in "West Side Story" one summer, and that's when I got my Equity card. SAG-AFTRA [came in] my mid-20s, I guess, when I started doing film work. I think I did a PBS movie and then some TV commercials.
Do you think there's one movie every actor should see?
No, I think there are a lot of great movies that every actor should see. And film itself keeps changing over time, so you need to stay keenly aware of what the art form is in the present as well as the past.
What is your worst audition horror story?
I auditioned for the London company of "Promises, Promises," and picked the wrong song. I picked the hardest song in the show and I didn't have enough preparation time. I was 22 years old, and I really wanted to go to London. I really wanted to do "Promises, Promises." So I kind of blew the audition, I didn't get the callback.
But I knew when the callbacks were coming because I was in "1776" on Broadway at what is now the Richard Rodgers Theatre, and "Promises, Promises" was playing at the Shubert. So I knew that the callbacks were the following Monday or Tuesday, and I just had this intuition since I didn't get called back to go over at my intermission from "1776." I knocked on the door and asked to speak to their stage manager, Charlie Blackwell, who's a brilliant, wonderful guy who was running the audition. And I burst into tears when I saw him. I said, "Mr. Blackwell, my name is Betty Buckley. I blew my audition, but I know I've got what it takes to do this. I just really need your help. Would you consider meeting with me and directing me as to how I can do this better?" And he was very moved by my sincerity and my passion for the part, and he had me come over before the matinee on Saturday and he worked with me for about an hour on how to play the role. He got me the audition. I was the last girl to audition on the last day of [callbacks]. I went in and sang the other song, and sang it very well, and they made me stay and read, and then they made me wait.... I got the role!
Want to star in a horror flick? Check out our film audition listings!