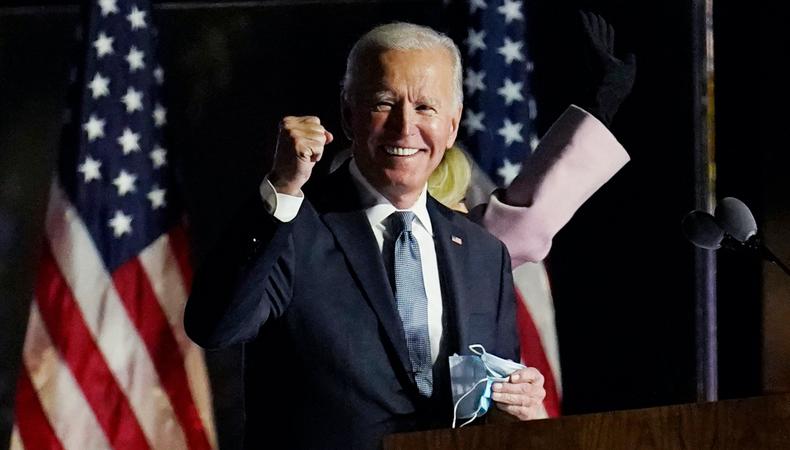 Both SAG-AFTRA and Actors' Equity Association have come out in support of President Joe Biden's American Rescue Plan, a $1.9 trillion COVID-19 relief plan which includes $1,400 stimulus checks and a COBRA subsidy.
"The fight continues. Elections are over, your votes have been counted, and we ask those elected to honor the promises made to help those in need. We applaud the Biden administration's American Rescue Plan and we ask that Congress take action on it expeditiously" said SAG-AFTRA President Gabrielle Carteris in a statement.
On Friday, the Democrat-controlled Senate took the first step in passing the relief plan without any Republican votes by passing a budget resolution—thanks to a tie-breaking vote from Vice President Kamala Harris. (The resolution outlines responsibilities for congressional committees around drafting the legislation as well as parameters around spend.)
The two unions have both advocated for a COBRA subsidy and more relief for its members. The plan also includes an increase in Pandemic Unemployment Assistance, from $300 to $400 a week, on top of present state unemployment benefits. The current PUA is set to expire on March 14 but the American Rescue Plan will extend unemployment benefits to September.
The COBRA subsidy will help actors who were kicked off of their health insurance and help pay for continued health coverage through COBRA.
"The Biden administration has heard us, and they've included a COBRA subsidy in their COVID relief proposal," said Equity on Twitter. "Let's make sure Congress makes it a reality! Contact your members of Congress to tell them why arts workers need the COBRA subsidy."
Information on House representatives can be found here and Senators here. Equity also has a petition that anyone can sign here.
This news comes as both unions are trying to get members back to work safely.
SAG-AFTRA, the Producers Guild Association, and Joint Policy Committee, LLC recently lifted the production pause recommendation in Los Angeles, effective Feb. 1. This coincides with the end of the pause itself in Los Angeles, when studios such as Disney, Netflix, and NBC put a hiatus on filming for the month of January, in response to the rise in COVID-19 infections in the county.
SAG-AFTRA said that they will continue to monitor public health recommendations and announce changes and new protocols accordingly.
Meanwhile Equity announced it will resume reviewing production requests from theaters in California, after pausing on approving any theater in the state.
"We're pleased to be able to restart reviewing safety plans in California," said Equity's executive director Mary McColl in a statement. "Safety plans in Southern California may require additional mitigation strategies. Producers should contact their Equity business representative to learn more. We continue to monitor the situation on the ground in California, including the development of COVID variants and the pace of vaccine distribution, which will allow more members to go back to work."