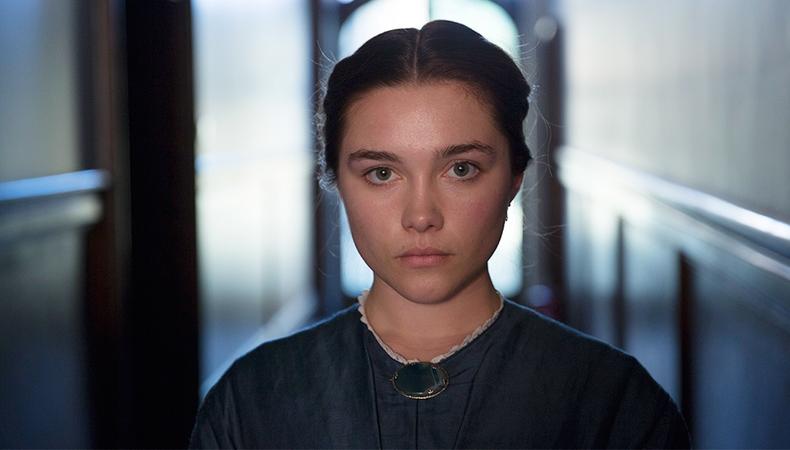 Hello and welcome back to the Backstage roundup of news from across the industry. From what's happening to what's casting, we pick the most important information for performers. It's all you need to know and everything you can't afford to miss!
Winners of the BIFA Awards 2017 announced.
Rural romance "God's Own Country" triumphed at the British Independent Film Awards 2017 held in London last week. Recognising the most exciting and innovative emerging filmmakers in the UK, this year also celebrated the 20th anniversary of the awards. It was established in 1998 by Raindance founders Elliot Grove (who we interviewed earlier this year) and Suzanne Ballantyne in 1998.
"God's Own Country" beat Armando Iannucci's "The Death of Stalin" and Michael McDonagh's "Three Billboards…" to win Best British Independent Film with star Josh O'Connor winning Best Actor for his portrayal of a young farmer in love with a Romanian farmhand. Written and directed by former actor Francis Lee, it was described by critics as "Yorkshire's answer to 'Brokeback Mountain'".
"Lady Macbeth" picked up Best Screenplay for writer Alice Birch, Best Cinematography for Ari Wegner and actor Naomi Ackie was awarded Best Newcomer. We'll be seeing more of Ackie soon in Idris Elba's directorial debut "Yardie" released next year. Actor Florence Pugh was heralded as Best Actress for her role in dark 19th-century drama "Lady Macbeth". For the full list of winners and nominees, see here.
The Chaplin family steps in to save the London Cinema Museum.
The former workhouse that was Charlie Chaplin's home and inspired his famous Little Tramp character is up for the sale. The Victorian building in South London is now home to The Cinema Museum, founded by an 81-year-old former cinema projectionist and his partner. It holds an unparalleled collection of cinema equipment and memorabilia as well as the last surviving copies of early British films. The space is rented from private owners who have decided to sell the property, putting the future of the museum at risk.
The Chaplin family, including Charlie's daughter Geraldine, are signatories of a letter urging the owners to protect the museum on Renfrew Road from redevelopment. Chaplin lived in the home for the poor on and off for a decade when his family were impoverished. The Chaplin's letter stresses that the "painful experience there did much to mould our father's unique creative gift". After nearly two decades at the site, the charity is running a petition to save the museum and funds from their regular film nights will go toward keeping the magic of classic cinema alive.
Fancy doing your bit? Sign the petition here.
Royal Court cancels Stafford-Clark Production, then backtracks.
The Royal Court pulled a touring production of the play "Rita, Sue and Bob Too" after harassment allegations against director Max Stafford-Clark. After cries of censorship, the production was reinstated at the last minute with artistic director Vicky Featherstone saying the proper public conversation had at least taken place.
In October, it was revealed that Stafford-Clark had been ousted from Out of Joint following allegations of inappropriate behaviour toward staff. As the Royal Court under Vicky Featherstone has spearheaded the industry response to harassment and sexual assault allegations, they decided staging "Rita, Sue and Bob Too" felt "highly conflictual". In a joint statement with the theatre company, they said, "The departure of Max Stafford-Clark from Out of Joint and the recent allegations in the media have coincided with the Royal Court's response to the spotlight on our industry and the rigorous interrogation of our own practices. On our stage we recently heard 150 stories of sexual harassment and abuse and therefore the staging of this work, with its themes of grooming and abuses of power on young women, on that same stage now feels highly conflictual".
Although critic Megan Vaughan announced she wouldn't be seeing the Young Vic production of "The Suppliant Women" after director Ramin Gray was accused of misconduct toward female colleagues, the Royal Court's decision represented the first time a play has been axed in light of allegations. And then it didn't: the decision was reversed at the eleventh hour after accusations of censorship left Featherstone "rocked to the core".
Theatre Production News
Last week, the cast for Kathy Burke's West End production of "Lady Windermere's Fan" was announced. Grace Molony and Joshua James head up the Oscar Wilde classic as Lady and Lord Windermere, joining the previously announced cast Kevin Bishop, Samantha Spiro, and Jennifer Saunders. Supporting them will be Natasha Magigi, Victoria Blunt, Charlie Mulliner, Ami Metcalf, Benedict Salter, Siân Polhill-Thomas, Roger Evans, Matthew Darcy, David O'Reilly and Gary Shelford. Molony won Best Actress at The Stage Debut Awards for "The Country Girls" and James received a commendation at the Ian Charleson Awards for his performance in "Young Chekhov".
Alan Ayckbourn's play "The Divide" has been cut from two parts into one for a run at The Old Vic. The play opened at the Edinburgh International Festival this August to an overwhelmingly negative critical response. The EIF, who are co-producers, saw the story staged in two parts with a total running time of six hours. Producers said last week that additional development enabled them to stage it as a single performance, although a new running time hasn't yet been announced. "The Divide" opens in London on Feb. 1 and is directed by Annabel Bolton.
Southwark Playhouse began accepting Bitcoin donation for their outreach work and are planning to roll out using the cryptocurrency at both the box office and bar. Bitcoin users are now able to donate directly to the Southwark Playhouse youth and community work. The news came as the Vaults Festival 2018 announced their lineup, which included what may be the first British play about Bitcoin.
That's all for this week! Check back in with us next week for another dose of news from stages and screens big and small.
Check out Backstage's London audition listings!