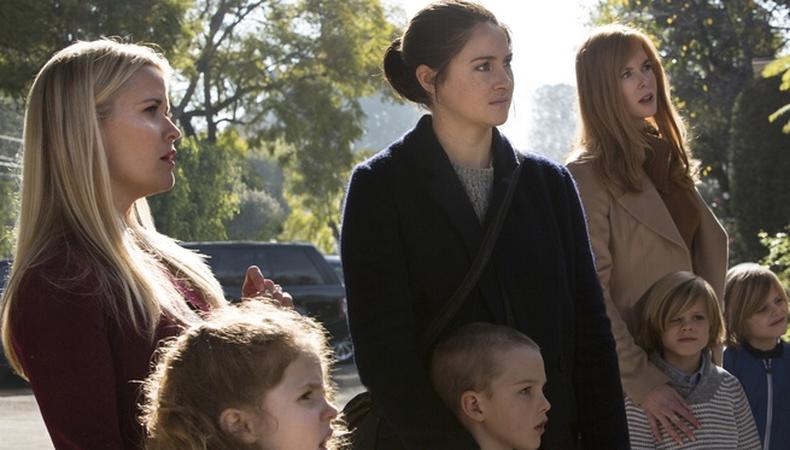 HBO announced today that they're moving forward with a second season of its Emmy-winning series "Big Little Lies" and that much of the team will be returning for round two.
Reese Witherspoon and Nicole Kidman will, of course, be back to produce and star, and David E. Kelley will pen each script like he did for the show's first season. Last spring's season used up the entire plot of the novel that served as source material, and season 2 will be based on a new story also written by Liane Moriarty. Jean-Marc Vallée will be handing the directing honors over to Andrea Arnold while he stays on as executive producer.
It looks like most of the cast will return as they negotiate contracts, and Vulture had some additional information in regards to casting for the upcoming season. The site reported that production will take place between March and August 2018, and CD David Rubin, who also cast season 1, is currently searching for four new characters for the new episodes. They also wrote that the below casting breakdown was already sent to agents ahead of forthcoming auditions, so it appears the pre-production and casting process is in full swing. HBO has not yet confirmed the extra intel.
"Michael Perkins, a new second-grade teacher at Otter Bay Elementary School who wants to cultivate global and social consciousness in his young students. Renata (Laura Dern) becomes furious when Mr. Perkins's lessons on global warming cause Amabella to have a panic attack.

A new employee in the school administration office who befriends Jane (Shailene Woodley). Eventually, the two women learn about each other's "deepest secrets."
Bonnie's parents, Elizabeth and Martin Howard. Elizabeth is described as someone who has passed on her outwardly Zen qualities to her daughter Bonnie (Zoë Kravitz) but ultimately reveals herself to be controlling and abusive. Martin is emotionally distant toward his daughter, but a family emergency forces him to address the strain between them."
Things are moving quickly after the new season got the green light. It's possible that information on more potential new characters will come up as well, so keep an eye out. Now's your chance to get your foot in the door and try to get in front of David Rubin before the roles are filled!
Check out Backstage's TV audition listings!