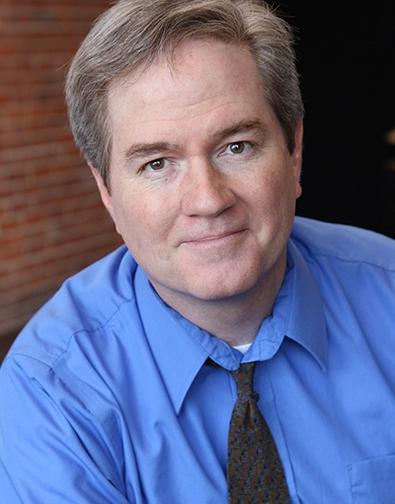 You just landed your first film job! Congratulations! However, working on a film set is much different than in a theater. Here are the top five mistakes theater actors make on a film set – and how you can avoid them.
1. Don't assume it will be like the first day of play rehearsal. First day of a theater rehearsal is often a welcoming experience. Even if you have a small part, you feel like part of the family. You bond. You become a cast. Being on a film set always feels like being the new kid in school. When you arrive at your call time, the set already appears to be a well-oiled machine where everyone but you knows what to do and where to go. Not to worry. Almost every person on the set is connected by headset to almost everyone else. Stop the first person you see with a walkie-talkie and introduce yourself. Tell them your name, the name of your character – even if it's just "Reporter 3" – and ask them who you should check in with. They will likely be able to direct you to someone who will take you to your trailer and tell you when they will be ready for you in hair and makeup. You've gotten past the first hurtle. You're there.
2. Don't assume help will be offered. It is important to remember that you were hired with the expectation that you know what you're doing. It's rare that someone will just notice your deer-in-the-headlights expression and pull you aside to help. I have usually found that people are more than willing to help with tips and advice if you ask. However – and this is important – you have to ask. Don't pretend to know something that you don't. Movie sets have their own jargon. The make-up trailer is probably the first (and most comfortable) place to ask for a little advice.
3. Don't assume you are going to have rehearsal time. In film time is money, so we don't spend a lot of it rehearsing while a crew of 150 highly-trained (and highly-paid) artisans stand around and watch. This is doubly true in television. You will likely do one read-through of the scene, and one "rehearsal for marks" – where any physical movement in the scene is recorded and your blocking marks are delineated with colored tape on the floor. You will then be released while your stand-in works with the camera crew. Use this time to rehearse on your own or with your scene partner if they are willing. (They may not be.) You can either head back to your trailer and work on your two lines so that you know them backwards and forwards and sideways, or you can stay there on the set and watch the camera rehearsals. If you've never done this, it can really help to watch your stand-in stepping through the blocking and watch how the rest of the crew is working. Here is where you might also be able to pull aside a kind member of the crew and ask some questions.
4. Don't assume you are going to receive any direction at all. This one is always a little surprising to young actors who are used to the collaborative nature of a theater rehearsal. On a film set, the director is solving a thousand different little puzzles with the help of many highly specialized artists, and you are just one small piece of that puzzle. If you can do all of your own work and replicate what you did in the audition room, which is how you got this tiny little role in the first place, do it. Your job when you're playing a small part is to not make them do another take because you can't say "Mogadishu" when the pressure's on. That's how you get to play larger parts.
5. Don't forget you're wearing a body mic. This one slips up even experienced pros. If you have been fitted with a wireless lavaliere ("lav") mic, you very quickly forget that it's there. However, unless you or one of the sound people has actually turned off your battery pack, that mic is live, and what you are saying can be heard by anyone on the set who's wearing headphones. We are used to being able to have a little whispered conversation at a rehearsal for a play. We're actors; we like to complain. It helps us feel smug and superior when we're really scared and insecure. You may be tempted to give into this on a film set, especially if you are feeling frightened and insecure. Don't. Remember, you are only one tiny piece of this big mosaic. You haven't yet earned the right to complain.
Be on time. Be professional. Be thankful.
Inspired by this post? Check out our audition listings!
Timothy Davis-Reed is a veteran of more than 150 episodes of network television, including two seasons as a series regular on "Sports Night" and six seasons as White House Press Reporter Mark O'Donnell on the Emmy-winning hit "The West Wing." Other television appearances include "Harry's Law," "Big Love," "Studio 60," "Monk," "Desperate Housewives," "24," "Scrubs," "Arrested Development," "7th Heaven," "The Drew Carey Show," "Still Standing," "Will and Grace," "Star Trek: Voyager," and the pilot "Chestnut Hill." He made his professional debut in Syracuse Stage's production of "Cyrano de Bergerac" with John Cullum which later went on National Tour. He's played leading roles with Riverside Shakespeare, Manhattan Stage, Theatre at Monmouth in Maine, The New York Shakespeare Festival in Central Park, Playwright's Theatre of New Jersey, The Alliance Theatre in Atlanta, and several other productions for Syracuse Stage. He is currently on the faculty of the Syracuse University Drama Department, teaching on-camera acting, audition technique, and scene study.
Want more tips for being on set? Watch here: