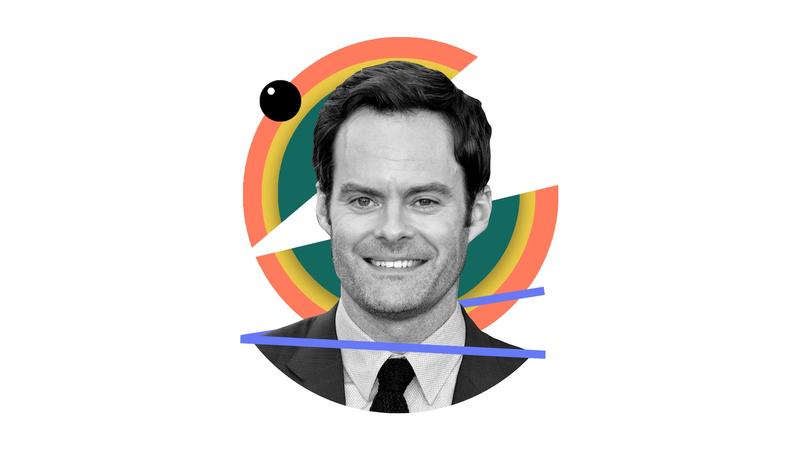 Bill Hader has been a multihyphenate from the start, but the long-awaited third season of "Barry" has brought him to even greater heights. As a creative who wears his influences on his sleeve, from Mel Brooks to Martin Scorsese, he advises artists to always be watching and learning—even when they're at the top of their game. For our craft and career questionnaire, Hader reveals the performances that inspire him, how he booked some of his most memorable roles, and more.
How did you first get your SAG-AFTRA card, and what do you remember about that project?
I got it when I was a production assistant. I got a line in a movie called "Collateral Damage" because an actor didn't show up. I was sitting there, and someone probably went, "Oh, he'll fit in the costume." It was a one-piece flight uniform, and it was a scene with Arnold [Schwarzenegger] and Elias Koteas. My line was: "Three or four hours, depending on the weather." But then they cut my scene, so it's not something I can really brag about.
What performances should every actor see and why?
It's pretty standard, because I love '70s movies, so I'd say Robert De Niro in "Taxi Driver" and Diane Keaton in "Love and Death." They're very different performances but both are very subtle. One is dramatic and very psychological, and the other is broad comedy, but [Keaton] does it with such grace. I would also say every performance in "The Last Detail." There's a really good scene with all these guys—Randy Quaid, Otis Young, and Jack Nicholson—in a hotel room that is just mesmerizing. Again, nothing is pushed; everything is so subtle. Carol Kane is also really great in that movie. She has one scene, but she is just unreal.
What is the wildest thing you've ever done for a role?
I did ride a horse once in a movie called "Night at the Museum: Battle of the Smithsonian." We had to shoot it inside, so I was on a horse, on a stage, and that was terrifying. They were like, "You know how to ride a horse?" and I was like, "I'm from Oklahoma." But no, I had no idea what that was. I thought I would know what I was doing, but very quickly everybody was like, "Get him off the horse!" I did a terrible job.
Do you have an audition horror story you could share with us?
I read a scene for a great casting director, Deborah Aquila, for a movie called "You, Me and Dupree," and I remember after my read, she said, "You know this is a comedy, right?" She was so sweet, though. She could tell I prepared the wrong thing, gave me some pointers, and said, "I don't usually do this, but go home, work on this again, and I'm gonna let you come back." I had not experienced that before. I ended up getting a part in the movie.
What is one piece of advice you would give your younger self?
The advice I'd give myself every time is: Relax. I'm a very anxious person, so, yeah: Relax and try to have fun. Sometimes you're just afraid to make things because you're afraid to be embarrassed, so go and make stuff.