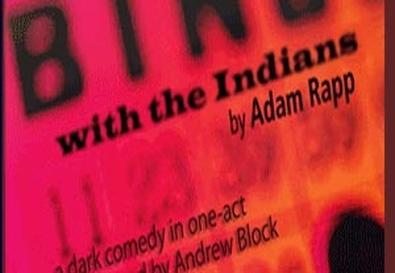 You've got to hand it to Pulitzer-nominated playwright Adam Rapp (
Red Light Winter
). When it comes to exploring dark themes and hard-edged views of human behavior, this guy doesn't pussyfoot around. In this 2007 amorality tale, the self-obsessed members of a deluded avant-garde theatrical troupe who have convened in a dumpy motel room in a New Hampshire burg aren't as creepy as they initially appear to be. They're far creepier. Yet director Andrew Block and a splendid seven-member ensemble make the grotesque goings-on in this West Coast premiere staging quite gripping, generating food for thought and a fare share of shivers.
The gun-toting lesbian Dee (Melissa Paladino) is a control-freak director who's bitter that the world hasn't yet recognized her self-perceived genius. The actor Stash (Patrick Flanagan) is a narcissistic, coked-out hedonist, too buzzed to sit still for a second. By comparison, the stage manager Wilson (West Liang) seems somewhat normal, but that's only before he begins to show his true colors. When a sweet-spirited gullible teenager, Steve (Brian Norris), the motel proprietor's son, wanders into the room, intrigued by what he believes to be a group of cool theater artistes, he becomes a sacrificial lamb. While Dee and Stash depart to pull off a heist at a bingo game, Wilson commences a lascivious and brutal seduction of Steve. Before the web of cruelty is spun to a bizarre conclusion, Steve's clueless mother (Ann Bronston), a drifting groupie (Corryn Cummins), and a surprise visitor (Ron Joseph) take part in the proceedings.
Rapp's style evokes Albee and Beckett, and there's even a hint of Pirandello as the ritualistic machinations of the conniving troupe members blur the lines between their imagined artistic creations and the reality unfolding before us. The enduring elements in this unnerving piece are its droll pitch-black humor and the fascinating portrait of pure evil—likely to turn off some audiences while mesmerizing others. The performances are superb, finely calibrated under Block's sharp direction. Special notice goes to Norris for his intriguing portrait of innocence mixed with fearlessness—a recipe for disaster. Liang's wolf in sheep's clothing is also a standout portrayal.
Presented by Rogue Machine at Theatre/Theater, 5041 Pico Blvd., L.A.
May 15–June 7. Fri.–Sat., 10:30 p.m.; Sun., 4 p.m.
(323) 960-7774.
www.roguemachinetheatre.com
.