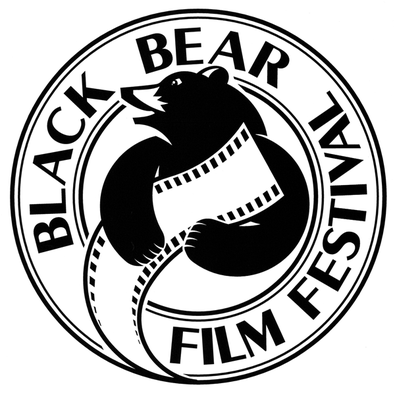 It may be one of the shorter festivals, but the Black Bear Film Festival offers a nice weekend getaway in the small, arts-driven town of Milford, Pennsylvania. With free programming at the Film Salons, it's a festival you can do on a budget. The festival runs Oct. 19-21, but it's not too late to enter your film with short and feature-length film submissions accepted August 3.

In the run-up to the festival, executive director John Keiber shares why he chose the small town as Black Bear's home base and what if offers participants and attendees.
Tell us a little about The Black Bear Film Festival?
The Black Bear Film (BBFF) festival is [actually] older than the Tribeca Film Festival, started in 1999 by a very well-known casting director named Jerry Beaver in Milford. BBFF now attracts 2,000-3,000 people each year to the artsy little town.
Why Milford?
Milford has a rich, early film history, dating back to 1912 when the likes of Mary Pickford, Charlie Chaplin, John Barrymore, and D.W Griffith made movies here. Since the early 1900s, our town has always been a weekend tourist destination and haven for film stars and celebrities. It's a very arty town with music, art, dance, and writing festivals every year. So why not a film festival?
This past year, film legend Tab Hunter brought his independent film "Tab Hunter Confidentia" to the festival. "Gotham" star John Doman and eight-time Emmy award-winning producer Tom Fontana brought their international TV series "Borgia" to the festival. This year, four-time Oscar nominee and two-time Emmy award winner Jane Alexander will be our guest film icon.
What is the main goal of the festival?
The main goal is to celebrate independent films and filmmakers. There are so many good, creative films written, produced, and directed by very talented unknowns. They deserve to have their work exhibited to the public. And the public, who want to see fresh work, might never otherwise see these films at a commercial theater.
What do you wish people knew about film festivals?
What people don't know about film festivals is that they are very expensive and rarely, if ever, make money. That's why most of them [rely heavily on volunteers]. Black Bear is a non-profit, volunteer-driven, 12-months-a-year organization. We use anywhere from 50-100 volunteers at any given time. We need to solicit new funding every year since we spend every dime on the festival.
What do you look for in submissions?
We show short and feature-length films. A good, under-budget, independent feature film is a great challenge creatively as well as logistically. You only have so much money. You have to depend on the dedication and generosity of the cast and crew. I have acted in a few and if they turn out well, it's a major achievement. The challenge of the short film, (anywhere from 5-30 minutes) is to creatively tell a whole story in that [time] and make it well-produced, coherent, and engaging. That's not easy.
When hundreds of films come in, we sort through and look for a quality production that is original, well-directed, well-written, and acted with a creative point of view. That's it.
What advice would you give beginners?
I think for beginners the only advice I would give is work your ass off for free until you're good enough to be paid. That's what I did; that's what everybody does in the beginning if you're lucky enough to get the opportunity. Think of it as free schooling, no tuition.
What are some success stories to come out of the Black Bear Film Festival?
Over 19 years, we have had so many breakout successes that it's hard to choose. We've had a number of films go on to other festivals to win more awards and get distribution deals. This year, even our poster and program won a national award. We open our poster design up to submissions and have gotten some iconic work. We also have an Artful Bear event during which artists design and paint three-dimensional bears that are displayed all over town during the festival. So get your creative juices flowing and submit a film, design a poster, or create an Artful Bear.
Get all of your filmmaking questions answered by peers and experts on the Backstage Community forums!