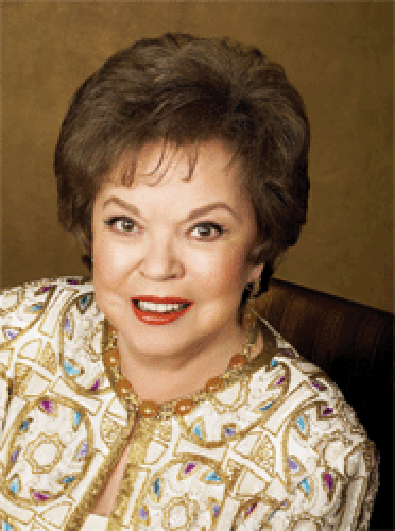 Much to the consternation of her most ardent fans, Shirley Temple Black has for decades kept a healthy distance between herself and Shirley Temple, child movie star, treating her as another person altogether. "I have always thought of her as the little girl," Black once explained. "I never had a sister, and she's sort of like that. She's opened up a lot of doors for me because she's known all over the world, and I'm grateful for that. I know her well, and I even remember some of her dance routines, but she's not me."
And don't even think of asking Black, who will be 78 in April, to sing little Shirley's signature song, "On the Good Ship Lollipop," because "there's nothing sadder than an older woman singing a children's song. I don't even do that at home." When she ran for Congress at age 39 back in 1967, she made her distinction clear: "Little Shirley Temple is not running for anything," she said. "If someone insists on pinning a label on me, make that Shirley Temple Black, Republican independent."
While living down her younger self has never been a problem "within my circle of friends, or really with anyone except a few people who are stuck on this image of a little girl," that image has been perpetuated by the wide availability of virtually all of her movies, plus TV's Shirley Temple's Storybook on DVD and videotape and the selective, sanctioned marketing of her former self as dolls and on souvenir plates.
This year the Screen Actors Guild will present its Life Achievement Award to Black. Yet it's clear that Ambassador Black, as she likes to be called, is being celebrated for at least two lifetimes of achievement.
An Early Start
She was born Shirley Jane Temple on April 23, 1928, in Santa Monica, Calif., a scant dozen miles west of Hollywood, the daughter of a bank teller and history's first known prenatal stage mother; Gertrude Temple had wanted to be a performer herself. While pregnant with her third child, Gertrude went to dance recitals and closely listened to music on the radio and the record player, hoping for a daughter who would be born already artistic.
Temple walked at 13 months, kept time tapping her feet to music at age 2, and was taken to dancing school at age 3. There she was discovered and signed for $10 a day to star in a series of one-reel films, Baby Burlesks, which she later called "the best things I ever did." The Burlesks were spoofs of adult characters and situations performed by children wearing diapers with huge safety pins but grown-up costumes from the waist up. In The Runt Page she played Lulu Parsnips (Hollywood columnist Louella Parsons); in Kid in Hollywood she was Morelegs Sweettrick (Marlene Dietrich). In Glad Rags to Riches, not yet 4 years old, she sang her first screen song as La Belle Diaperina: "She's Only a Bird in a Gilded Cage."
She never made it to kindergarten. Although rejected by Hal Roach--along with thousands of other hopefuls--for the Our Gang comedies, she got work in a series of two-reelers called Frolics of Youth at $50 each. She also got bit parts in feature films, including To the Last Man, with Randolph Scott. Her appearance in one of the Frolics led to a contract at Fox Studios for $150 a week, more than her father was making. Fox put her in a vaudeville revue film, Stand Up and Cheer!, singing "Baby Take a Bow" as a duet with James Dunn. With just this one number, Temple stole the picture. On loan to Paramount, she took the title role in Little Miss Marker, based on the Damon Runyon story; the film made a fortune, and Temple returned to Fox a star. Adolphe Menjou, who played Sorrowful Jones in Little Miss Marker, said, "If she were 40 years old and onstage all her life, she wouldn't have had the time to learn all she knows about acting. She knows all the tricks; she's an Ethel Barrymore at 4."
For the newly amalgamated 20th Century Fox, Temple made eight movies in 1934 and single-handedly saved the studio from bankruptcy. The first of those films was the first one tailor-written for her talents: Baby Take a Bow, its title taken from a song in Stand Up and Cheer! along with star billing for Temple--albeit below the title. Her salary was raised to $1,000 a week, and her mother was paid $250 a week-later raised to $500-as acting and dialogue coach and hairdresser; her mother often combined the jobs by teaching Temple her lines for the next day while setting her curls before bed. Temple was also given a 10-room dressing-room bungalow on the Fox lot that was being vacated by Gloria Swanson. She was tutored in the regular Los Angeles public school curriculum in her bungalow.
With her eighth 1934 film for Fox, Bright Eyes, Temple's billing went above the title. The movie also provided the theme song that would haunt her the rest of her life, "On the Good Ship Lollipop." Her collective output in 1934 put her in eighth place among movie stars, according to exhibitors' box office receipts. Her fan mail reached 2,500 letters a week.
For the next four years, from 1935 to 1938, Temple was the No. 1 box office attraction in the world. She became Time magazine's "cinemoppet," the youngest person ever to appear on its cover, and the youngest-ever entrant in the reference book Who's Who. She remains the youngest person to receive an Academy Award, when she was not yet 7, in 1935; she was cited as the "one great towering figure in the cinema game in 1934, one artiste among artists, one giant among troupers," and given a miniature Oscar, which she placed with her doll collection.
For the rest of the 1930s, Temple's movies, almost always involving singing and dancing, were tailored to her image, if not to her real-life personality. "I was really fortunate to be in movies at that time," she recalled. "I had a lot of fun, caused a lot of trouble. I was a tomboy, although no one really knew that because they always saw me in nice little dresses and gloves. I really wanted to be a G-woman." Temple's own favorite of her feature films is 1937's Wee Willie Winkie, directed by John Ford and based on a Rudyard Kipling story written about a boy.
Her pictures may have been formulaic, but her approach to acting in them was unique. "When you start anything at age 3, you don't realize it's work," she said. Her co-stars and directors called her "One-Take Temple" because her memorization of scripts--including everyone else's parts--was photographic and her movements usually perfect the first time before the camera.
"What are we going to pretend today?" Temple would ask her mother and the director--in that order. "She didn't act or make pictures," said David Butler, who directed her in Bright Eyes, The Little Colonel, The Littlest Rebel, and Captain January. "She played wonderful games. She got into fairyland; she believed it all herself, and that's why you believed it." Her four movies with Bill "Bojangles" Robinson (The Little Colonel, The Littlest Rebel, Rebecca of Sunnybrook Farm, and Just Around the Corner) made them the first interracial dancing couple in film. Temple called him Uncle Billy.
"I didn't have to look at Bill Robinson's feet when he was teaching me to dance," she recalled of her idol and mentor. "We had our mental symphony together, and he was a marvelous teacher, the greatest." Robinson thought Temple the best living tap dancer for her age and was determined to make her the best in the world, teaching her strenuous routines without letting her know it was work or allowing her to become tired--a technique the girl's mother had already perfected.
Irving Cummings--who directed Poor Little Rich Girl; Curly Top; and Little Miss Broadway, in which Temple played opposite George Murphy and Jimmy Durante--said, "Mrs. Temple is much more Shirley's director than I am. She teaches her her lines, coaches her on how to say them, suggests Shirley's expressions, shows her how to sit and stand and walk and talk and run. There's really very little left for a director to do when Shirley arrives on the scene."
Well into 1938 the combinations worked, in pictures such as Our Little Girl, Stowaway, Heidi, and Dimples; all Temple movies to that point made money for her and the studio. She often had distinguished co-stars--Lionel Barrymore, Alice Faye, Janet Gaynor, Robert Young, and Victor McLaglen among them--but she didn't need them to continue setting box office records.
Product tie-ins with 10 firms for dolls, underwear, hats, coats, shoes, books, hair ribbons, soap, dresses, toys, cereal bowls, and milk pitchers produced additional revenue for the studio and the Temples. She was the most photographed person in the 1930s, not excluding President Franklin D. Roosevelt and Britain's Prince of Wales, later King Edward VIII. In 1938 her salary rose to $300,000 per picture and her income was the seventh highest in America, topped only by six adult male industrialists, including MGM's Louis B. Mayer. Her ninth birthday brought her 135,000 presents from around the world, and the world's movers and shakers made pilgrimages to her dressing-room door: Eleanor Roosevelt, Noel Coward, J. Edgar Hoover, Thomas Mann, and others all left the 20th Century Fox soundstages wearing a Shirley Temple Police Force badge.
Growing Pains
Even as she grew taller and the curls gave way to a center part and two ponytails, studio producer Darryl Zanuck, who made eight movies with her, noted, "Shirley Temple is endless. I always thought when we dropped the curls--this is the end. This mint, this gold mine had gone dry. But now she's good for years."
She wasn't, of course. Her last movie of 1938, Just Around the Corner, lost money despite a first-rate cast (Charles Farrell, Joan Davis, Bert Lahr), a last duet with Robinson, and a fantasy toy-machine-gun sequence in which she finally got to play a G-woman. The New York Times opined, "It can't be old age, but it does look like weariness." Susannah of the Mounties in 1939 was her last child film to make money. The Little Princess, a critical success, was a flop despite Temple's first foray into Technicolor. Color didn't help 1940's The Blue Bird, and Young People was just old hat.
The Temples bought out the remainder of her Fox contract and sent her to a real school for the first time. At the private Westlake School for Girls, she wore the uniform but added shoulders by Adrian to her blazer. "You've gotta have some glamour," she explained.
As a teenage student, Temple dabbled unsuccessfully in two early 1940s comeback movies: Kathleen, which came off as just another remake of Poor Little Rich Girl; and Miss Annie Rooney, with Dick Moore, who gave her her first screen kiss by a contemporary, a chaste peck on the cheek. It was all sadly out of date, and she retired for two more years.
She acquitted herself ably and earned an Oscar nomination for her fourth-billed role in David O. Selznick's 1944 wartime drama Since You Went Away, following it with uneven success in I'll Be Seeing You, Kiss and Tell, Honeymoon, The Bachelor and the Bobby-Soxer (with Cary Grant), That Hagen Girl (with Ronald Reagan, "my favorite of my adult pictures"), Mr. Belvedere Goes to College, The Story of Seabiscuit, and A Kiss for Corliss. She made two films opposite John Agar--whom she married when she was 17 and he was 24--Adventure in Baltimore and Fort Apache, which also starred John Wayne and Henry Fonda. Agar, the scion of a Chicago meatpacking family, had been a sergeant in the Air Force, a physical training instructor. They had a daughter, Susan, and divorced.
By age 21, her movie career and a failed first marriage behind her, Temple left Hollywood forever, finding a new life in other worlds: Northern California; Washington, D.C.; New York City; Accra, Ghana; and Prague, Czechoslovakia.
A New Audience
Charles Alden Black, a tall, handsome, wealthy Northern Californian and Stanford graduate, was in Hawaii running a pineapple business. His father was president and later chairman of Pacific Gas and Electric, then the largest private utility company in the world. Temple and her parents were on vacation in Hawaii when she met Charles at a party. She was charmed that he had never seen any of her movies. After they married in 1950, she became known as Shirley Temple Black; he was dropped from the Social Register. The Blacks were married for 55 years, until his death in August, 2005. They had two children, Charles Jr. and Lori.
After raising her three children in Northern California, Black decided to try elective politics for the first and last time, running in an 11-person primary for Congress from San Mateo County in a 1967 special election. She came in second to fellow Republican Pete McCloskey, her cause hurt somewhat by her former co-stars Reagan and Murphy having been elected governor of and senator from California. A third conservative Republican ex-actor would have been a bit much, voters felt, but she was labeled unfairly: "I'm a fiscal conservative, moderate to liberal domestically, and very liberal internationally," she said, citing former first lady Eleanor Roosevelt as a prime inspiration. "A lot of what she did in international relations got to me by osmosis."
In 1969, President Nixon appointed Black a delegate to the United Nations, where she wowed fellow delegates from all over the world with her easy diplomacy and ability to absorb arcane subject matter quickly, both legacies from her child stardom. In 1972 she became the first celebrity to go public with breast cancer, two years before Betty Ford and Happy Rockefeller. She appeared on television and radio and wrote in McCall's magazine about her mastectomy, eliciting some 50,000 letters from grateful fellow sufferers. She has had no recurrence of breast cancer since.
In 1974, President Ford appointed her American ambassador to Ghana, where no one had seen any of her movies. After two successful years there, she was named the first woman U.S. chief of protocol; she wondered "why it took 200 years for one of us to make it." Black also served as U.S. ambassador to Prague (first the capital of Czechoslovakia, later the capital of the Czech Republic) in the George H.W. Bush administration. In the Reagan administration and more recently, she has trained first-time ambassadors. "Everything I've done in my life directed me toward a diplomatic career," she said. "Little Shirley opened a lot of doors for me, but if you don't have something to contribute, the doors can close very rapidly. We all learn a lot from the past--it's just that we shouldn't live there. I loved my life as a child, but that was then. The most important moment is now, and it's not like having a script where it all works out neatly."