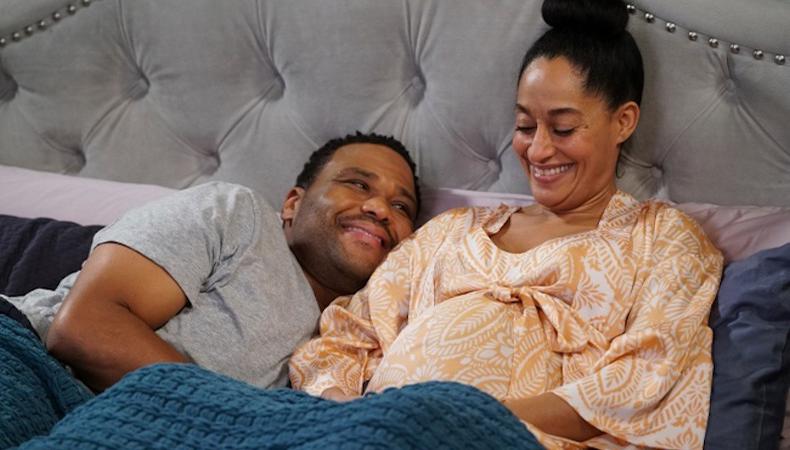 The high jinks of a family sitcom like ABC's "Black-ish" might not seem like the setting for naturalistic acting, but that's precisely what Kenya Barris looks for in his cast. "When someone feels like they're acting or performing, that, to me, always takes me out of the role," the showrunner says. "The thing I always go back to is just someone who feels natural—even in a heightened, goofy role, always very natural."
Kenneth, Jack McBrayer's enthusiastically earnest page on "30 Rock," is his go-to example: Every wacky behavior came off both consistent and true to the character. "It's a super heightened role. But it still felt like, yeah, that's who he is."
That's why Tracee Ellis Ross, the Golden Globe–winning leading lady of "Black-ish," belongs in the pantheon of great comedic actors. Barris says her embodiment of Bow, the harried but kooky matriarch of the Johnson family, reaches new depths in each episode. "A lot of her comedy plays on her face," he explains. "I love that in an actor. In editing I can cut two lines of dialogue because I'm like, 'She just gave us that! She told us exactly what we needed to hear before we even heard it.' "
As lovable patriarch Dre, the series' narrator and philosopher on issues of race in today's America, Anthony Anderson has also mastered the art of naturalism beneath punch lines. "The thing with Anthony is he can be blustery and brash, but I call him the black Ralph Kramden," says Barris with a laugh. "He'll pow you right in the kisser, but you still literally want to hug him. That's a rare talent. People don't realize how trained he actually is."
Anchored by its two leads, "Black-ish" manages to tackle hot-button contemporary issues facing African-Americans without veering into didacticism or away from constant, flat-out hilarity. (The Season 3 finale, directed by Eva Longoria, airs May 10.) Based on Barris' own large family—his wife, Rainbow, like her fictional counterpart, is a doctor of mixed race—the Johnsons are what he calls "a kind of a mixture of life imitating art and art imitating life."
READ: Why Tracee Ellis Ross Loves Auditioning
Barris and the other members of his writing staff draw from their personal lives when writing material for the four Johnson kids, in particular. As the immensely talented Yara Shahidi, Marcus Scribner, Miles Brown, and Marsai Martin grow up, the writing for their characters must reflect that, says Barris. "In the same way your parents talked to you differently as you got older, we take that same approach writing for the kids. Every year they come back a little different and they're trying to figure out who they are, and we make sure we try to write to that.
"I know a lot for me, personally, the best moments have come from watching my kids have an experience I never thought about as a kid but then remembered as a parent," he adds. "When you're in the middle of it, when you're a kid growing up, you don't think, This is my first heartbreak. You just think, My heart is broken. But then as a parent, you look back and you see your child go through his or her first heartbreak and you're realizing, Oh my God, this is her first heartbreak." To create that moment in a sitcom, Barris says, you have to both put yourself in your kids' shoes and write the words you now wish a parent had told you. "And then it's, 'How will we dramatize this in a comedic way?' "
That "Black-ish" can deliver laughs while striving to spark those conversations is a testament to Barris' skill. In addition to his forthcoming book, "This Is Basic Sh*t," he's working on a new dramedy about spies starring Toni Collette. When asked for his advice to aspiring writers, he says without hesitation, "Everybody, every single person has a story. Find yours and tell it in your voice." But don't give up until that story is told. "Persistence fucking pays," Barris adds, and he would know: "Black-ish" was preceded by 18 rejected pilots. "That's a huge part of Hollywood. Stick around long enough!"
Want to star in an Emmy-nominated comedy? Check out Backstage's TV audition listings!