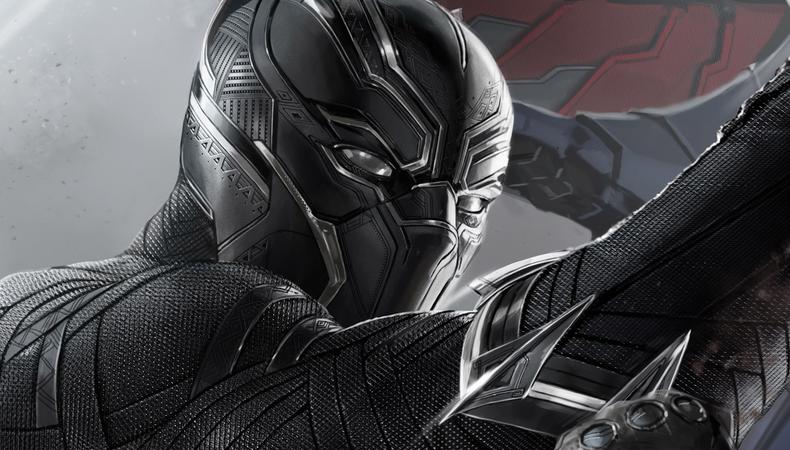 If you didn't get your superhero franchise fill with the latest "Captain America: Civil War," you're in luck: Marvel is about to pop another blockbuster off the product line. "Black Panther," the masked Avenger and King of Wakanda, is heading into production next year after a successful co-starring role in "Civil War." Marvel, which has yet to pump out a female-headlined hero film, is still capitalizing on the numerous faces that sprung up in in its latest Captain America iteration. The film will center on Black Panther, or T'Challa as he's sometimes known outside of the latex, as he fights to protect the people of his nation from treacherous forces. Chadwick Boseman will return as the stealthy hero and will bring with him Forest Whitaker, Lupita Nyong'o, Danai Gurira, Michael B. Jordan, and Winston Duke. Production on the Kathleen Chopin– and Sarah Finn–cast project will begin in January 2017 in a currently unnamed location. Ryan Coogler is slated to direct the film.
Click here to apply for a gig in "Black Panther"!
Disney is going to make a man out of you. The much-beloved '90s classic "Mulan" is about to undergo a face-lift for a new live-action remake. Having found success rebooting other popular animated films such as "Cinderella" and "The Jungle Book," Disney is taking on a whole slew of its classics and lining them up for live-action adaptations. Next up to receive the human touch is the story of a young Chinese girl who disguises herself as a man in order to enlist in the army in lieu of her father. The film comes hot on the heels of a similar reboot over at competing studio Sony. Disney's version, however, will pull from its animated fare while Sony's is inspired by the original, and somewhat less fleshed-out source material, "The Ballad of Mulan." No actors are currently attached to the Disney project but casting is said to be underway for the newest incarnation. Debra Zane Casting is finding the new face of Mulan and announcements are expected anytime between now and when filming starts in April 2017. Staying true to the story, production is expected to take place in the home country of the warrior, China.
The Tony- and Emmy-winning Bryan Cranston is about to transform once again for his next role in "The Untouchables." The story follows a paraplegic who hires an ex-con to be his caretaker, leading to an unlikely friendship between the two men. The film that will also star Kevin Hart, is a remake of a French film called "The Intouchables," which came out in 2011. Barden/Schnee will handle all additional casting on the film that's slated to begin filming in January 2017. Production will take place in the chilly Philadelphia winter.
For the latest news, check out backstage.com/resources to find thousands of production listings, casting directors, acting classes, agents, and more!
Want to land your next gig, too? Check out our film audition listings!