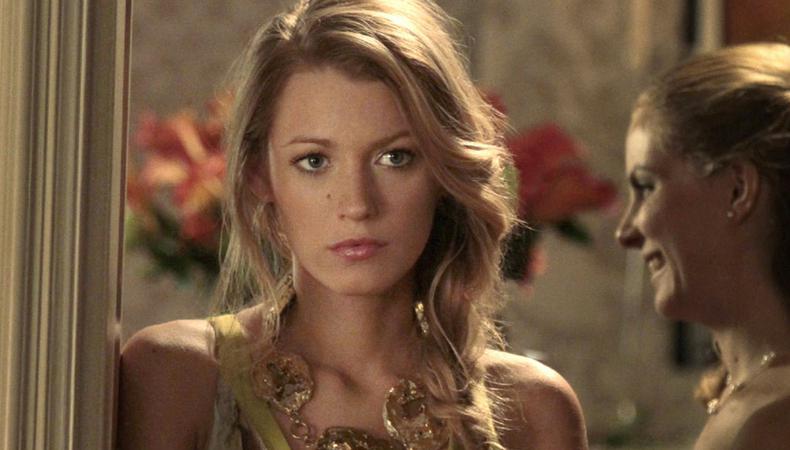 HBO Max's "Gossip Girl" reboot has carried on the original CW series' legacy: exorbitant wealth, teen sex, Kristen Bell's cheeky voiceover, and perhaps most important, melodrama. Both series new and old highlight characters that just never seem to get their act together, unashamedly showcasing their shakey moral compasses. Sometimes, that kind of moral ambiguity can take a toll on the actors portraying it.
Take Blake Lively for example, who said her role from 2007–12 as OG Serena van der Woodsen felt "compromising" at times. "I would not be proud to be the person who gave someone the cocaine that made them overdose, and then shot someone and slept with someone else's boyfriend," she previously said in an interview with Allure.
The show was of course a huge hit and catapulted Lively to superstardom, but she didn't always agree with her teen character's life choices. Her qualms with playing the role boiled down to the "message" she was sending to younger audiences, despite the show's rapturous fanbase.
"People loved it, but it always felt a little personally compromising—you want to be putting a better message out there," she said.
The strain of the performance may account for why Lively took a three-year hiatus from acting when the series concluded. She launched a lifestyle website and focused on her family, eventually picking her on-camera career back up in 2015 with "Age of Adaline."
With the new era of "Gossip Girl" in full swing, audiences are wondering if any of the original cast, which also included Leighton Meester, Penn Badgley, and Chase Crawford, will make appearances on the new episodes. Though if Lively's feelings hold true, safe to say you can count Serena van der Woodsen out.
Looking for remote work? Backstage has got you covered! Click here for auditions you can do from home!