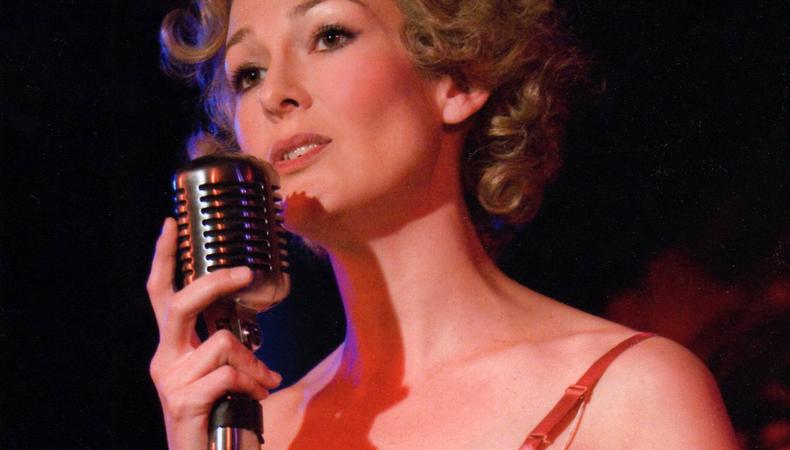 Every grandmother should have a grandchild like Onalea Gilbertson. The Canadian songwriter-singer-pianist was so besotted with Grandma that she concocted a song cycle about her, "Blanche: The Bittersweet Life of a Wild Prairie Dame." It's a packed hour of taped interviews with Blanche, dramatic vignettes, snapshots and home movies of the Gilbertsons, and one overmiked song after another, with Gilbertson backed by three male musicians, on violin, cello, and guitar, who sometimes also embody the men in Blanche's life.
Blanche—who went to Hollywood as a teen, struggled through the Depression, married a soldier, baked pies during the war, and begat a large family—may have been, as one song states, "one hell of a girl." But we don't get to know her as well as we might. Gilbertson's lyrics, set to pleasant blues, folk, and waltz tunes, abound in meaningless factoids ("When Woody got sick/He grew a mustache again"), egregious misaccents ("HOW on the HOTtest day IN July"), and end inconclusively. But her fealty to Blanche is so potent that the show gets by on sweet memories and granddaughterly affection.
Presented by OTP as part of the New York International Fringe Festival at the Robert Moss Theater at 440 Studios,440 Lafayette St., 3rd Ffoor, NYC, Aug. 15–25. Remaining performances: Fri., Aug. 17, 6:15 p.m.; Sat., Aug. 18, 7 p.m.; Sun., Aug. 19, 7 p.m.; Thu., Aug. 23, 7:15 p.m.; Sat., Aug. 25, 2:15 p.m. (866) 468-7169 or www.fringenyc.org.
Critic's score: B-