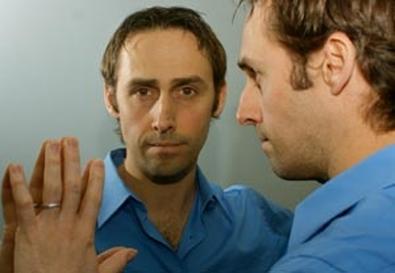 Author-actor Brian Stanton's one-man show chronicles his search for his birth mother at age 23. During it, he learns a horrifying truth that challenges his very reason to exist. It's compelling stuff, and Stanton is an appealing presence. However, an attempt to give the story mythical underpinnings by linking it to Stanton's work on the part of Oedipus in acting class never convinces.
Stanton's acting teacher tells him that he always stops before allowing honest emotion out and suggests that the actor needs to discover why. This leads to the rather forced device of Stanton in effect acting out his entire tale to said teacher. It's a distancing device, but fortunately the honesty and specificity of Stanton's writing and acting overcomes it.
The actor embodies 12 characters during this 65-minute piece, and while his acting teacher is too arch and his stepmother a bit of a cliché, the rest are very well done indeed. Ultimately, "Blank" is a moving exploration of identity and a thought-provoking and challenging examination of abortion.
Presented by Blank Productions as part of the New York International Fringe Festival at Manhattan Theatre Source, 177 MacDougal St., NYC. Aug. 12–27. Remaining performances: Fri., Aug. 19, 7 p.m.; Sat., Aug. 20, noon; Sun., Aug. 21, noon; Fri., Aug. 26, 7 p.m.; Sat., Aug. 27, 1:30 p.m. (866) 468-7619 or www.fringenyc.org.