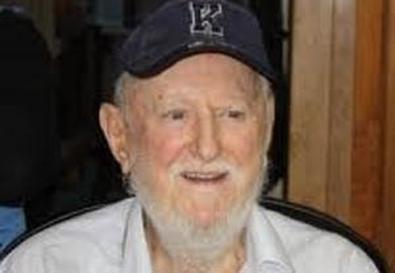 Bob Kelly, a Broadway makeup artist and wig maker whose work appeared in shows such as 1962's "A Funny Thing Happened on the Way to the Forum" and 2002's "Say Goodnight, Gracie," died on Monday, April 18. He was 87 years old.
Born Oct. 2, 1923, in Brooklyn, N.Y., Kelly served in World War II as a U.S. Army private, receiving an AP Theater Ribbon and two Bronze Service Stars. He apprenticed under wig maker Ira Senz and in his 20s began doing makeup. Kelly worked first with the Metropolitan Opera and then in the early 1950s for CBS. He was a makeup artist for, among other programs, "The Phil Silvers Show" and "Captain Kangaroo." In 1964, Kelly did makeup and hair for the Beatles' first live American TV performance, on "The Ed Sullivan Show."
In 1950 he founded Bob Kelly Wig Creations in midtown Manhattan and 20 years later created Bob Kelly Cosmetics, a theatrical supply company that closed in 2003. Both endeavors provided makeup and hair materials to numerous Broadway productions, including "South Pacific," "West Side Story," and "Beauty and the Beast." For 30 years, Kelly supplied wigs for NBC's "Saturday Night Live" as well. Though he closed his shop upon his retirement in 2008, Kelly continued working by, for example, supplying the wigs worn by the ogres in the Broadway musical "Shrek."
He is survived by his four children, including makeup artist Barbara Kelly, and three grandchildren. A military burial took place last Friday. Barbara Kelly, with Linda Rice, is planning a public memorial to be held in a Broadway theater.