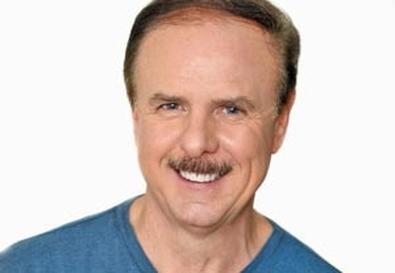 Who would have thought that dancing the Hustle three decades ago would lead to a gig in 2009? But thanks to that experience and a Back Stage casting notice, retired middle-school math teacher Bob Leonard attended his first-ever audition and is now a member of the Timeless Torches, a dance team for the WNBA's New York Liberty. "I was a New York state Open Hustle dance finalist way back when," Leonard says, "and I thought I could at least dance if I had an opportunity."

In November, Leonard accompanied a friend to Back Stage's annual Actorfest NY trade show, where he attended seminars to learn the basics of background work, on-camera commercial technique, and headshots. At the same time, he began reading Back Stage to find a way to get his foot in the door as a beginning performer. The casting notice for the Timeless Torches sought men and women over 40 years old who were "young at heart" no formal dance training was required.

"I figured, well, I couldn't get lost too much in that sort of environment," Leonard says. "It was not even about being confident. It was just to find out what it was about and if it was something I actually could do, so I went in with a perfectly open mind."

About 75 dancers showed up for 12 possible spots on the team. The dancers were split into groups and taught a simple routine, which they later performed for coach Heather Van Arsdale, team manager Michelle Harris, and Harris' assistant Danielle Mimnaugh. But instead of the Hustle, Leonard and his fellow dancers—who ranged in age from 40s to 60s—had to become proficient in hip-hop. "I'm in a foreign country when it comes to that," Leonard admits. "You're a guy and you're trying to shake your hips?"

"He was actually very good at picking up choreography," says Van Arsdale. "Hip-hop is new to him, and you could see that it's new to him, and you could see that it's new to most of the dancers when they come in. But he picked it up very well. That stands out instantly."

Van Arsdale didn't necessarily intend to replace any of the dancers from last year's team, but every dancer has to audition to reclaim his or her place. She says Leonard "carved out his spot on the team" with his charismatic performance and continued improvement throughout the day. He is now rehearsing once a week with the Timeless Torches, who will perform during halftime at about five Liberty home games at Madison Square Garden this summer.

"It's not about being the best dancer," Van Arsdale says. "It's about being the best performer, and there's a distinct difference."

Has Back Stage helped you get cast in the past year?
We'd love to tell your story. Be in the weekly column by emailing
casting@backstage.com for New York or bswcasting@backstage.com
for Los Angeles with "I Got the Part" in the subject line.