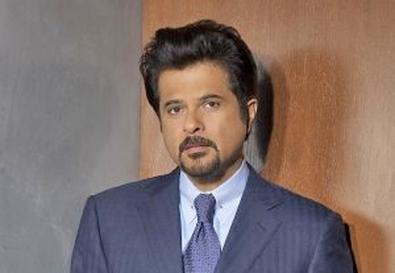 "Everybody wants to make it globally, which means making it in the U.S.," asserts Anil Kapoor, best known as the supercilious quiz-show host in "Slumdog Millionaire."
Now, thanks to the stunning success of that Oscar-winning movie, he has gained a global audience and Hollywood doors have opened, leading to a regular stint on "24." Crossing over is a dream come true for him, he says. Nonetheless, he faces major cultural challenges, not least acclimating to the differences in scale.
"In Hollywood, everything is on such a huge scale: the infrastructure, budget, revenues, and returns," he says. Equally relevant, industry powers in Hollywood are "more worldly wise, intellectual, and well-read than those in India," he continues. "When we make a movie in India, we're catering only to Asians or Indians living all over the world. In America, a global audience is taken into account by the studio heads, who spend time and money exploring these issues. An awareness of that international audience informs the writing, aesthetics, and acting." He points to his role on "24" as a Middle Eastern leader who comes to the U.S. to sign a peace treaty as an example.
But that shift in sensibility, subtle as it may be, is part of the allure in crossing over. Three other Bollywood stars Back Stage spoke with agree, though their circumstances are somewhat different from Kapoor's. Mallika Sherawat, Tony Mirrcandani, and Tanishaa Mukherji are TV and/or movie stars in their homeland; they are household names and recognized on the streets there. For Sherawat, the anonymity she still enjoys in the States is a major plus. "I'm more independent here, and I can go shopping," she says. "In India I have to wear a full-length burqa to avoid being recognized." That's not to say she—and the others—don't want to be stars here. They do and are willing to start from scratch.
They grew up on Hollywood movies and TV programs and were seduced by U.S. entertainment a long time ago. Perhaps Kapoor sums it up best when he says, "Where show business is concerned, all other countries try to reach the standards which have been set by Hollywood."
Style and Method
For starters, they admire the understated, realistic acting identified with American actors, in contrast to Bollywood's overly expressive, melodramatic, and emphatic performance style—though that is changing, notes Kapoor. He points out he studied with an acting teacher who trained at the Actors Studio. Kapoor says having the chance to act in a more realistic, low-key style is a homecoming. Further, like many South Asians today, his first language was English. "I was educated in English and I think in English," he says. "For me to speak in Hindi is far more challenging."
The actors are also very much enamored with the kind of research and rehearsal process American actors engage in that until fairly recently was virtually unknown in Bollywood. It was not uncommon for Indian actors to be given the script at the last minute and come in expecting the director to change the dialogue on the set. "And we had to be ready to perform it at a moment's notice," Kapoor recalls.
Sherawat is co-starring in her second American-helmed movie: the romantic comedy "Love, Barack." She says it has been an interesting experience to immerse herself in African-American culture—taking classes in hip-hop music and learning African-American slang—in preparation for her appearance in the film. That kind of work would not be done in India, she says. Neither would the detailed discussions American directors and actors engage in. "In India, you have a table read, the director talks a little bit about the characters, and then you get up and do it," she says. "Here, after the table read, there's a detailed talk about the character, including hair and costume. That kind of detailed thinking about a character is now becoming part of my process."
American humor has been a new world for her, as well. Echoing Kapoor, she says, "In Bollywood, comedy is more restricted, more local. It does not cross over or have the global appeal that American comedy does." In an effort to become more at home with the rhythm and timing of American comedy, not to mention American-style spontaneity, Sherawat is taking classes in improvisation.
Mirrcandani, who at the time of the interview was touring New York City in a family musical, "Tea With Chachaji," says the American actors' emphasis on backstories and subtext was initially a little alien to him. So too was an American director's suggestion that the actors improvise what might have happened to a character five years earlier. "I never did that as an actor in India, and I never asked my actors to do it when I was directing," he admits frankly. "But now I would. I do like it."
He was not entirely impressed, however, with two American actors who appeared with him on "America's Most Wanted." He played an abusive father whose daughters were terrified of him. There was little to prepare Mirrcandani for the extent to which the two young actors who played his frightened daughters lived their roles off the set. "They were petrified of me and wouldn't come near me," he says. "They wouldn't eat lunch with me. That was fascinating. It would never happen in India. I found it overdone Method. In India if you're playing a character who is huffing and puffing because he's run a mile, you may do a little running and then huff and puff. You certainly don't run the mile. In India, we do what I call 'spontaneous acting.' "
Mukherji, who was recently cast in Trent Haaga's horror film "Chop," says she loves working in Hollywood because everyone, including the actors, has input. "There are no right ideas or wrong ideas," she observes. "It's all about being creative and original." The approach is profoundly different from Bollywood, where there are a handful of story lines featuring one-dimensional characters. And though that's beginning to change, there continue to be stereotypical ways of playing these roles, especially female ones.
What drew her to the States, among other things, was the prospect of playing multileveled female characters. At one time in India, she says, the women characters had complexity. "In Hollywood it's the other way around," she continues. "The women characters today have substance. There is writing for older women. There are great opportunities in a country that's more female-centric."
Landing the Gig
Mukherji is descended from a long line of movie stars and producers in Bollywood. Hollywood insiders know her heritage, but it matters less to them than to the insiders in her country, and she's grateful for that. "They have no real concept of how long that lineage is and how many generations have been in the movie industry," she says. "In India a lot more importance is given to heritage and upbringing than here. It's great to have the background, but you also want to find your own niche and name. The thing that I find so nice about the United States is that here people take you for who you are and the possibilities they see in you."
She admits she'd have more opportunities to act in Bollywood than she does here, but there are also greater pressures, expectations, and comparisons, including how much she resembles her mother or grandmother. Her connections have for the most part been a major benefit, she emphasizes, "but there's a lot to be said for a blank slate too."
Whether or not acting is a family business, many Bollywood actors land their roles in India through personal connections. Agents are rare, though a fair number of actors have assistants or family members who function as managers, helping to make contacts and set up meetings. Kapoor, for example, says he never auditioned; admittedly, by the time he was tapped for "24," he was known. He says frankly he'd like to have the experience of auditioning, even if that means failure. "I'm ready to fail," he says. "Otherwise you can't achieve the heights." He is now acclimating to the new experience of representation: agents and a publicist.
Because of Mirrcandani's track record in India, he landed an agent quickly when he arrived in New York and began the auditioning process. Still, even though the actor has a work visa, he faced difficulties. "I lost three roles on television because I am not an American citizen, and this was after I had already been booked," he says. Mirrcandani, admits he has a lot of catching up to do, but at the same time he feels wonderfully young, despite that some of the younger actors call him "sir" as an expression of respect. He talks about the stunning professionalism of the young actors—indeed, the majority of actors—he has encountered in America. Yet he remains optimistic that whatever the competition, there will be no dearth of opportunities for him—though mastering an American accent is no easy feat, he says.
Reinvention and Long-Term Goals
Mirrcandani's ambition is to have a lucrative TV and film career and "be able to take time off to do theater," he says. "That will always be my first love." Indeed, when he first arrived in the States two years ago, he had just completed an international tour of the musical "The Merchants of Bollywood." Mukherji aims to "keep reaching" as an actor. She has two projects on the drawing board but cannot talk about them until all papers have been signed.
Sherawat says her long-term ambition is to appear in the films of Joel and Ethan Coen, Quentin Tarantino, and Wes Anderson, among others. As part of her reinvention, she is immersing herself in American culture, starting with movies. She is studying—and in many cases re-seeing—Hollywood films, specifically old ones with such stars as Barbara Stanwyck and Bette Davis. Sherawat talks about the empowering roles those women played and how that clues her in to the culture. She also speaks of immersing herself in American music, "which is dominated by pop, hip-hop, and R&B. In India, music is dominated by Bollywood, which has its roots in traditional folk music, though that music is becoming more rhythmic and modernized."
She adds that song and dance are very much a part of Bollywood films and that to make a movie, she has to take classes to refresh her knowledge and skills.
But her homecomings are always wonderful, she says, in part because everyone is fascinated by her experiences in Hollywood and wants to know more about it. But perhaps her most memorable experience to date "was the L.A. mayor and council honoring me with a resolution to bring Bollywood and Hollywood together," she says. "They chose me. It was very touching."
Despite Kapoor's track record, he says he has only taken baby steps on the road to crossing over. "I still have a lot to learn, and I give myself 15 years," he says. "But then, even in India after 30 years you are constantly reinventing yourself. That's show business. But in America, the sky is the limit."