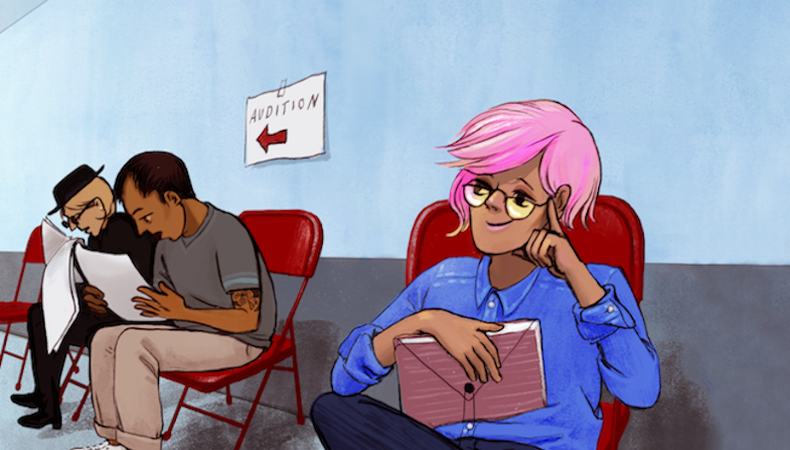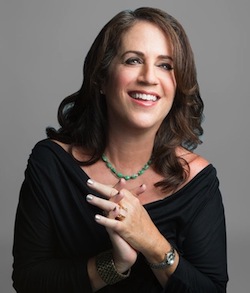 I learn so much from my students when I teach my Audition Bootcamp classes. A lot of what I'm learning is from information they bring into my studio from other teachers. I have to say, I still don't understand who these teachers are who tell their acting students that they don't have to learn the lines when they come in to audition. They are mistakenly told that they should show up and present the scene as a work in progress and read the lines off the page. Sorry, gang, this couldn't be further from the truth.
We not only want you to come in knowing the material top to bottom and being as off-book as possible—we need you to come in this way. Don't consider it a request, consider it a given. We know you just received the material last night, but so did everyone else we're calling in. It's a level playing field, so leave your excuses at the door. We aren't expecting a fully fleshed-out final performance, but we are expecting one as close to that as possible.
Here's the thing: If you don't come in with the scene fully brought to life and the next actor does, who do you think we're going to be more interested in? We're going to gravitate toward the actor who knows the scene like the back of her hand and has made some very distinct character choices.
READ: 5 Quick Memorization Tips for Auditioning Actors
In my last class, one of my students mentioned that as an exercise, he's learning four lines of dialogue every day. I said, "That's not good enough. You need to learn, at minimum, four pages of dialogue every day." Think of your brain as a muscle that you are constantly developing. The more you exercise it by learning lines, the more you will build it up each day. It's just like going to the gym.
If you haven't already mastered line memorization, you'd better make it your business to fix that immediately—as in, today. In my classes, my students have the luxury of performing one scene over the course of three weeks. We do this scene over and over until the final class, which is like the screen or network test. That's one scene over the course of 21 days. In real life, you will get an audition the night before with about three scenes or 12 pages of dialogue. We expect you to come in knowing the dialogue inside and out and having already carved out a character.
If you're having trouble memorizing dialogue, be sure to check out my article on backstage.com, "Looking to Learn Your Lines More Efficiently?" where I discuss the various tools you can implement to help.
And, finally, when you're learning your lines and prepping for your audition, I can't stress enough how important it is to work it out with a partner. Coming in to audition for the casting director shouldn't be the first time you've read your lines with another human. When the conversational rhythm is off, I can tell that you've prepped by yourself. Get a partner you can work with ahead of time. They don't even have to be a good actor; give your mother or friend a call. I guarantee this will all up your game immediately.
Known for her work in film and television, producer and casting director Marci Liroff has worked with some of the most successful directors in the world such as Steven Spielberg, Ridley Scott, Mark Waters, Christopher Nolan, Brad Bird, and Herbert Ross. While working at Fenton-Feinberg Casting, she, along with Mike Fenton, cast such films as "A Christmas Story," "Poltergeist," "E.T. – The Extra Terrestrial," "Indiana Jones and the Temple of Doom," and "Blade Runner." After establishing her own casting company in 1983, Liroff cast "Footloose," "St. Elmo's Fire," "Pretty in Pink," "The Iron Giant," "The Spitfire Grill," "Untamed Heart," "Freaky Friday," "Mean Girls," "Ghosts of Girlfriends Past," "Mr. Popper's Penguins," "Vampire Academy," and the upcoming "The Sublime and Beautiful," which she produced as well, and the upcoming film "Magic Camp.".
Liroff is also an acting coach, and her three-night Audition Bootcamp has empowered actors to view the audition process in a new light. The class spawned an online course available at Udemy entitled "How To Audition For Film and Television: Audition Bootcamp." Visit Liroff online at marciliroff.com, follow her on Twitter @marciliroff and Facebook, and watch her advice videos on YouTube. You can also read her blog.
Want to work in Los Angeles? Check out Backstage's Los Angeles audition listings!