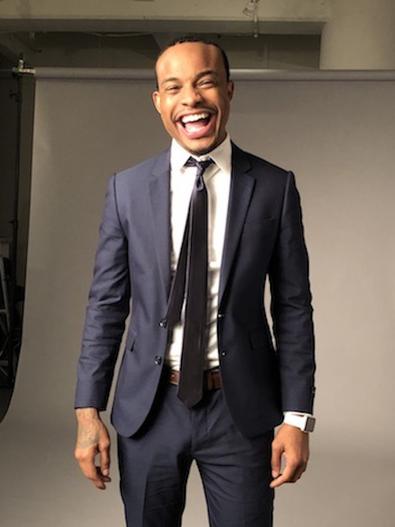 Over the span of 10 months, Mcgregory Frederique has booked 60 projects through Backstage. His latest, "Faulty Perceptions," is the cherry on top of the 59-scoop sundae.
He couldn't contain his excitement.
"I would like to say God was on my side that day [at the audition]. A few weeks later, I received an email from the producer offering me the role of Andrew. I was screaming at the top of my lungs."
Spoiler alert: He's perfect for the role.
"The character, Andrew, is the lead's friend. He is just a laid-back and cool dude who just handles his business at all times. [As friends, they] go way back and they rent an apartment together, but that's all going to change. I don't want to spoil the movie for anyone, but I'm happy I'm a part of it."
"Eyes on the prize" is his mantra.
"My best advice for finding success in the acting market is just being yourself and staying true to who you are, and asking yourself how badly you want it. It's all about consistency, staying focused, and mastering your craft."
Backstage has something for everyone.
"I use Backstage almost every single day, looking for different castings that might fit me. That's why Backstage is good for a lot of people, because you have a lot of castings you can apply to and hopefully someone can respond to you by the end of the business day."
A life spent acting is its own achievement.
"I've built so many good relationships with directors and actors and I'm very grateful for it. Man, I never thought in a million years I would be acting—it's still strange to this day. But getting opportunities every single day, it's a blessing. People who are considering becoming a serious actor should join Backstage. I highly recommend it."
To see your success story in print, tweet @Backstage with the hashtag #IGotCast.
And if you haven't yet been cast, check out Backstage's audition listings!