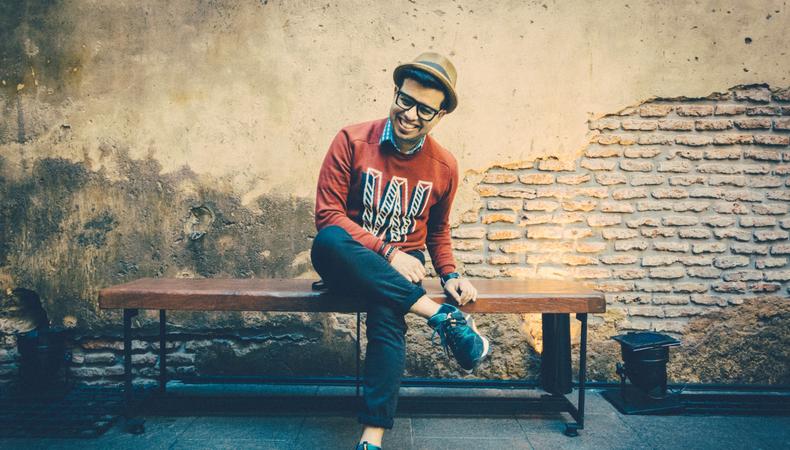 Auditioning can get a bad reputation. If there's anything that mimics a pressure cooker for actors, it's the idea of being in front of someone the actor thinks can control the outcome of his or her life.
But I've got fantastic news for you, especially if you're feeling this way. Today is the day you reignite your power in the audition room. It's time for you to start booking more roles and having the type of career that you desire with the help of three simple steps that will help you walk into any audition and leave with a smile on your face. Whether it's a screen test for a big studio or a tiny indie film, you can be proud of your auditions every time you're in front of casting. Why? Because you already have the tools you need inside of you.
1. Be relaxed.
This is one nonexpendable attribute of a performer that's often overlooked. If we're going to excel at auditioning, we have to set up a mindset that's going to put us in the best possible position to win every time. That starts with relaxation and giving yourself enough time to relax on the way to and before the audition itself.
When I'm in my car on the way to an audition, I practice fire breathing, a yogic technique used to put the entire body in a complete state of relaxation. What's awesome about this method is that it will relax you just enough to where you can still operate your vehicle safely. I also like to listen to movie scores. ("Yoda's Theme" from "Star Wars" is my favorite because it puts me in an extreme state of creativity.) Once I'm in the building, I find a spot in the lobby to quiet myself and allow any uplifting ideas or thoughts about my audition to flow to me.
By relaxing yourself as much as possible, you become receptive to the present moment and are able to follow direction more easily and concisely. You also rid yourself of any apprehension that could derail your performance. In this state, you're able to use your entire acting instrument to its full capacity.
If you can bring all of you to an audition in a relaxed manner, your chances of having an amazing performance shoot through the roof. Whatever you need to do, do your best to be as relaxed as you can.
READ: 4 Rules for Achieving Limitless Acting
2. Be creative.
Obviously, you want to stand out during your audition and give a memorable performance. But this can be challenging if there's not much wiggle room in the script. If the script asks for a certain emotion, find a way to do it differently than you normally think it would be expressed. Have fun and get as creative as you can.
Also be sure to be creative with non-verbal cues. A pause or beat goes a long way when you can really deliver the emotion.
There are endless ways of discovery. As an actor, your question has to be, "Where does this script give me room to be really creative?" Your answer will come sooner than you think. Once you get it, work that angle as much as you can but always be open to the moment.
3. Be yourself.
There may be millions of actors out there, but there is only one of you. The only way you can truly succeed as an actor is by being yourself; authenticity is the icing on the cake for any performer. There's an essence inside you that makes you different from everyone else. Learn to love it, appreciate it, and allow it to shine through your performance.
The mold was broken when you were born and this blueprint was meant to be a significant aspect of your performance. Learn how and where to accentuate these unique qualities. An oft-overlooked attribute of skilled actors is their level of self-discovery. How well do you know the real you? Are you comfortable with being your true self with anyone?
This is what will lift you to the heights of performing. When people pay money to go see performances, they're paying to see you be yourself within a story. Energy is contagious and if you can stand before casting with the infectious energy of being who you really are, you're on the verge of booking a lot of roles.
There are a multitude of ways to ensure that your auditions are work you'll be proud of but I've found these three things to be the most impactful. They all offer the opportunity to leave it all on the table and not look back. More importantly, they will open up your freedom to be the actor you've always desired to be.
Shaun Grant is a dynamic "entreperformer" who is a recognized authority in personal performance and transformation. He is the author of Prosperity Secrets: How to Live the Life of Your Dreams." He is also the creator of The Vibrational Actor and hosts his own podcast called The Actor's Area. Shaun has been acting, writing, and coaching for the past 10 years. He teaches the concept of vibrational acting and vibrational consciousness to performers around the world. His soul purpose is to inspire, uplift, and motivate actors through cutting-edge mental and spiritual practices. He's at his happiest when his students experience successful breakthroughs in mind, body, and spirit as it relates to their acting careers. Shaun has acted in over 40 projects, working alongside some of Hollywood's brightest stars, and has written and produced his own projects as well. When Shaun isn't acting, writing, or coaching, he enjoys engaging in his love of travel and creating life-changing content through his blogs.