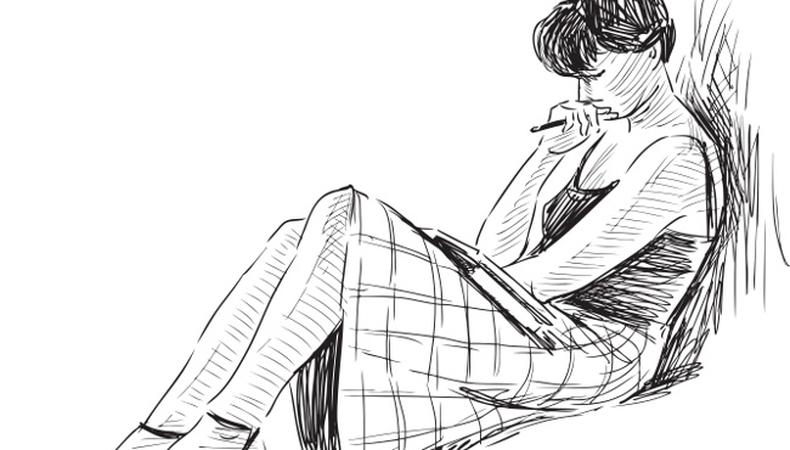 The best actors are the ones who are able to hide the seams of the process and deliver performances so effortless that no one thinks about the script. Reaching that level of dexterity is laborious, but luckily the masters who came before put pens to the page to help future actors understand what to do, what not to do, and how to get to where they want to be. The following seven books touch on different aspects of the craft and, when combined, make for a well-rounded, well-informed thespian ready for college auditions, rehearsal, or a new gig!
"An Actor Prepares" by Konstantin Stanislavsky
Required reading for any actor, "An Actor Prepares" delves into Stanislavsky's process behind creating his own acting method. His analysis of the craft reads like an actor's inner monologue as he tries to emotionally understand the work he's doing. The book, which includes exercises and insights, was first published in English in 1936, but Stanislavsky's perspective is evergreen. Buy it in paperback or get it on your Kindle!
"Sanford Meisner on Acting" by Sanford Meisner
"Acting is behaving truthfully under imaginary circumstances" sits at the core of one of the acting world's most renowned masters' teachings. Meisner's book examines those teachings as they are put into practice with a group of actors; through their progress, readers gain a richer understanding of the art.
"Acting as a Business" by Brian O'Neil
When asked what he wished he'd known before he started acting, Kal Penn ("Deadbeat") told Backstage he wished he'd had a "better grasp of the business side of things." Knowing about the business of acting and treating it as such from the start of one's career can be advantageous for a young actor looking to make a go of it in the theater, in film, or on television. O'Neil's book is full of actionable advice including ways to land an agent and how to craft an impressive résumé, as well as offering up a breakdown of the different industry customs in New York and Los Angeles.
"Acting for Young Actors: The Ultimate Teen Guide" by Mary Lou Belli and Dinah Lenney
Taking cues from good journalism techniques, this book prompts young thespians to ask themselves the five critical Ws: Who? What? When? Where? Why? "Acting for Young Actors" encourages an investigation of the self in order to better comprehend an actor's place in the audition room, onstage or onscreen, and in rehearsal. The book also offers practical advice about unions, how to find an agent, and audition technique.
"Cracking Shakespeare: A Hands-on Guide for Actors and Directors" by Kelly Hunter
A great textbook for any thespian who feels intimidated by Shakespeare, "Cracking" addresses common concerns like tackling iambic pentameter, how to make the Bard's language your own, and how to avoid the "Shakespeare voice." The book also comes with accompanying links to videos on Vimeo and is bursting with exercises to successfully help both actors and directors internalize the classics.
"Acting: The First Six Lessons" by Richard Boleslavsky
Concentration, Memory of Emotion, Dramatic Action, Characterization, Observation, and Rhythm are the six lessons Boleslavsky examines in his deceptively small (and meta) book. Laid out like the script of a play, the Moscow Art Theatre member gives actionable exercises designed to "develop the actor's physical resources" and train the body as one would tune an instrument. The book was first published in 1933, but Boleslavsky's lessons remain vital to giving a great performance.
"Actions: The Actors' Thesaurus" by Marina Caldarone and Maggie Lloyd-Williams
Good for auditions, analyzing scripts, and generally learning to express internal thought for an audience, this book helps actors boil down what his or her goals and character's goals are. A well-organized thesaurus, "Actions" helps put a physical manifestation to an intention in a way that's useful for actors and directors alike.
Inspired by this post? Check out our audition listings!