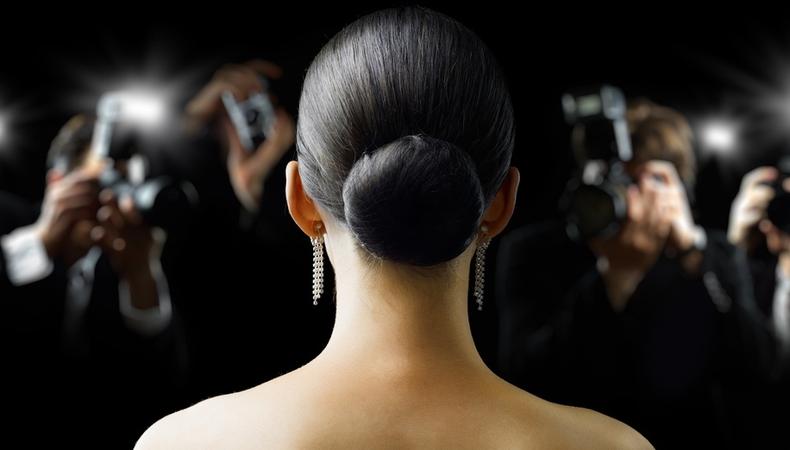 As acting teachers, we often hear students ask the question, "Do you think I have talent?" This answer can be powerful enough to make many aspirants begin or end the pursuit of an acting career.
There are those teachers who will answer with a simple yes or no, truly believing there is an exact answer. They feel some people are simply born with the raw talent and depth of imagination to act, while others just are not. And then there are teachers, like Sandy Meisner, who was known to say, "I can make a table act." Or Stella Adler, who said, "Your talent is in your choices."

There is a definition we use at our school to describe what talent is, which is the degree to which the student has the ability to enter into the imaginary world; in other words, the depth of someone's imagination. Our personal philosophy is that a person's raw talent may be great but without training, it will remain underdeveloped and create inconsistencies and a lack of confidence. We recognize that some people are born with a great degree of natural talent, but we find that in many cases, it's necessary to cultivate the talent in order to develop the skill required for a professional career.
In any other vocation, it's rare to find someone with natural talent who would enter into an industry without extensive education. Imagine a bright child being told they have a such a brilliant scientific mind that they wouldn't need to go to medical school to become a doctor. Or a person with a beautiful singing voice being told that they could become a professional opera singer without any training. Yet somehow in acting, there's the idea that "you either got it or you don't." And this can put enormous pressure on someone who may feel that it's not within their control to be an actor.

That said, can training create a guaranteed, talented actor? Personally, we have learned to never try to predict the potential outcome of any student's development. We have seen a kind of alchemy occur between a natural level of talent and a serious commitment to training that has humbled us and at times taught us a lesson. We never underestimate the power of a tireless, tenacious work ethic and powerful instruction.
We once had a girl in our studio who seemed to us to lack real imaginative talent, but she persevered in her classes, doing extra work, taking extra partners and scenes, and she ultimately became so capable we started suggesting her to casting directors for roles. She became a great character actor who could do drama or comedy, contemporary work, as well as classics! This is not to say there aren't examples where, after serious work and time, a student doesn't progress as quickly and fully as others. It's certainly possible that a student is not suited to acting for a variety of reasons—including a lack of natural talent. But we feel this should never be precipitously determined.

So are actors born or made? We say both, and although all actors are not equal in their natural born talent, we feel all who fully commit to developing whatever talent they do have will discover their full potential. Who knows how far you will go? Not the teacher or the student. The sky's the limit, so pursue what you love!
Want to test your talents? Check out our film audition listings! And to get the most our of your training, watch below!
The views expressed in this article are solely that of the individual(s) providing them,
and do not necessarily reflect the opinions of Backstage or its staff.