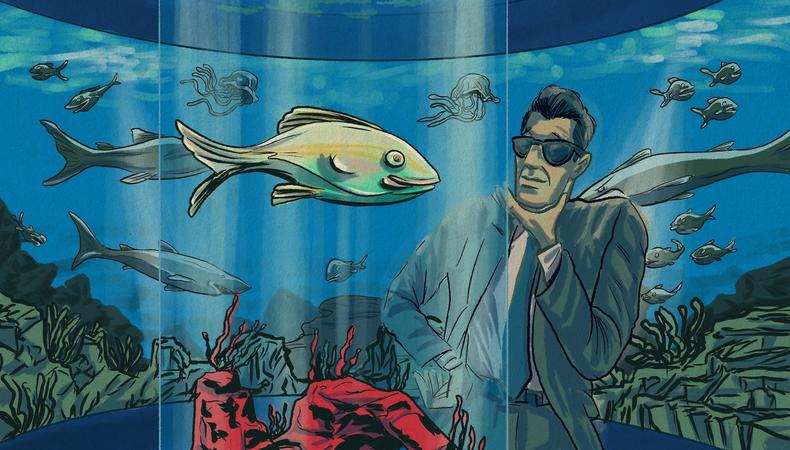 Here's a question most actors never consider when they're looking for representation: What's more important, the agent or the agency?
Performers who are just starting out tend to focus on the name of the agency. They think signing with a powerhouse like WME or ICM will jump-start their careers. Well, that might be true. But then again, it might not be.
READ: How to Get an Acting Agent
I guarantee names like CAA and Gersh will look amazing at the top of your résumé. Seriously. You can send copies to your parents. You can hand them out like candy in class. You can even post them on Facebook. Everyone will be very impressed. But what's in a name? Are the right mix of letters on your résumé a shortcut on the road to your success? Or are they just a fancy illusion? I would argue it's a mistake to get caught up in the superficial value of having one of the biggest agencies in town represent you. Your one and only concern should be whether the powers that be are working for or against you.
If the agent who signed you at one of those companies is really hustling, I'm positive good things will happen. Those people are powerful and connected and they get shit done. But let me point out a few things: The overhead at those places is huge, and agents who work there have to make their nut. In other words, they have to book enough to cover their salary, their assistant's salary, their expenses, and their share of that massive overhead, so their No. 1 priority is making money and making it fast. That could mean both good and bad news for the actors they work with.
Look, there's nothing wrong with the dollar sign being the bottom line. This is America; greed is good, right? But when it comes to your career, you need to consider why the big-shot agent signed you. Are they signing a lot of developmental talent like you just hoping one or two will hit, or is the agent really working hard for their clients? And if they are working hard, will they continue to do so if those clients don't book something major in their first few months with the company?
READ: How to Get Noticed, According to Abrams Artists Agency's Richard Fisher
To be clear, I'm not knocking these agencies. Hell, I started at one of them! But there's another way to go. You can choose the right agent instead of the right place, because places don't work for you—people do.
That's why you should never pass on an offer of representation from someone who is genuinely excited about your future just because that person works at a boutique or small agency. That rep might work twice as hard as the Ari Emanuel wannabe who is all about quick results and has no patience for developing talent. It could be wiser to be a big fish in a small pond instead of a guppy in a shark-infested ocean.
More than many others, this business is all about relationships. That's why you need to have a connection with the people responsible for helping you achieve your goals, and I would argue it's hard to connect with a sign over the entrance to a building. My best signing advice boils down to this: Sign with a person, not a company.
This story originally appeared in the Oct. 31 issue of Backstage Magazine. Subscribe here.