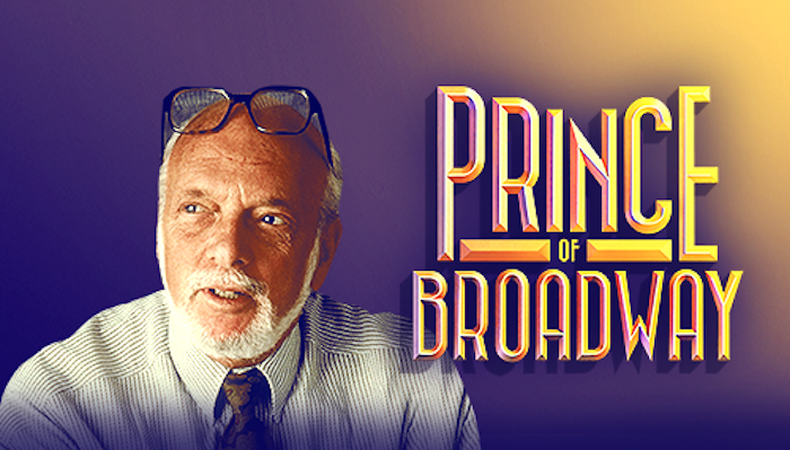 New York is the city that never sleeps, and with so many events and activities each week across all five boroughs, it can be hard to know what's actually worthwhile. Here are the events New York City actors should have on their radars this week.
Bow down to the prince.
"Prince of Broadway," the new musical revue featuring songs from the many shows directed by legendary Harold Prince, is now in previews at the Samuel J. Friedman Theatre. Including selected tunes from classics such a "West Side Story," "Cabaret," "Phantom," "Company," "Fiddler on the Roof," and so many more, the production will also feature brand new numbers from Tony Award winner Jason Robert Brown ("The Last Five Years"), and an all-star cast including Brandon Uranowitz, Michael Xavier, Emily Skinner, and Karen Ziemba. (Tickets start at $89)
BYOM (bring your own mat).
Yoga Tuesdays at MetroTech in Brooklyn are underway and on Aug. 8, you can take advantage of an hour-long class led by the Mark Morris Dance Group completely free. Slots for the session, which starts at 7:30 a.m., are going fast, so RSVP right here for 60 minutes of cost-free "om." The only stipulation is that you bring your own yoga mat, and don't fret if you can't make this week's—you have one last shot the following Tuesday. (Free)
Step into a parallelogram.
If you knew ahead of time precisely what would happen in your life, would you still want to go on living it? That's the question posed by "A Parallelogram," now open at Second Stage Theater (where "Dear Evan Hansen" ran pre-Broadway last year). Directed by Michael Greif (who also directed a little show called "Rent"), and written by Bruce Norris (Pulitzer Prize-winning "Clybourne Park"), the drama stars Tony-nominated Celia Keenan-Bolger as a forlorn woman facing that conundrum, as well as Tony nominees Anita Gillette and Stephen Kunken. (Tickets start at $66)
Enjoy Lincoln Center outside of Lincoln Center.
Happening now through Aug. 13, Lincoln Center Out of Doors is once again bringing performances from all different venues to the NYC masses for its impressive 47th installment. Occurring on the stunning plazas of Lincoln Center, this year's lineup includes soul singer Kendra Foster as well as Afro-Caribean artist OkayAfrica. The event is donation-based and also has food and drink options available for purchase from some of the city's most celebrated vendors. (Free)
Stars of stage will strip for you.
Not everyone wants to be known for their willingness to strip down to their knickers, but The Skivvies have made a reputation for themselves doing just that, and have no plans to suit up anytime soon. Returning to Joe's Pub Aug. 6 and 7, Lauren Molina and Nick Cearley will bring their signature blend of nakedness and eclectic song covers to the stage, along with a slew of fan favorite performers including Krysta Rodriguez, Lilli Cooper, and Grace McLean. And don't worry: as an audience member, you're permitted to keep your shirt and pants on. (Tickets start at $30)
Have a gay old time at Stonewall.
Comedy at Stonewall returns to the historic venue on Aug. 5, again hosting some of the best and brightest gay and gay-adjacent comedians New York has to offer. Emceed by Chrissie Mayr, this year's lineup includes the indescribably hilarious Nicky Paris, Claudia Cogan, Abby Rosenquist, and several more. There's never been a better time to support both the LGBTQ community and the arts in this country, so why not do so while all the while laughing yourself into a tizzy? ($5 cover)
Ready to book a gig yourself? Check out our New York City audition listings!