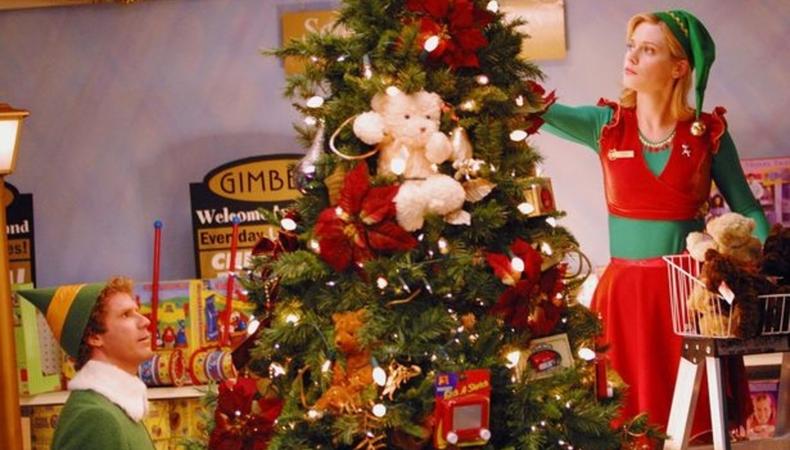 Halloween is officially over, which for some means that the winter holiday season has begun! While not everyone may be ready to put up their trees and turn on holiday tunes, now is the perfect chance to snag the seasonal side gig you've been searching for. But if holiday season is not your thing, there are gigs for you, too! Check out this mix of festive (and some not!) side gigs that need actors this upcoming season.
PEPPERMINT PARK HOLIDAY PERFORMANCE TEAM
Dive into the holiday season by joining the Peppermint Park Holiday Performance team! The holiday-themed park in Dallas, Texas is looking for performers, aged 18 and older, for a multitude of festive roles. Available positions include strolling characters, leading and supporting roles, and crew positions. The gig runs from Nov. 29–Dec. 23. Rehearsals, orientations, and costume fittings will take place prior to Nov. 29. Apply here!
WINTERFEST
Looking for a gig to get you in the holiday spirit? Canada's Wonderland amusement park is hiring performers for the November–December season! Male singers and actors of any gender, aged 18 and older, who are able to commute to Vaughan, Ontario are encouraged to apply. Compensation ranges from $144–$200 per day. Apply here!
SUMMIT RETAIL BRAND REPRESENTATIVES AND IN STORE HOSTS
Summit Retail is searching for several brand representatives and hosts in the New York, Boston, Cherry Hill, and Philadelphia areas. The positions are seeking enthusiastic performers with high energy to engage with audiences to promote the latest "must see" products, all while perfecting your craft in the process. Pay can range from $900-$1,100 per week plus benefits. Talent, aged 18 and older, from the desired regions is encouraged to apply. Apply here!
BAKESALE COOKIE LIQUOR BRAND REPRESENTATIVES
Do you love cookies? Do you enjoy nice liquor? If you do, apply to become a brand ambassador for Baskesale Cookie Liquor! The position requirements consist of running store tasting events throughout the year while promoting their liquor made from actual cookies. The base pay is $75 for each three-hour tasting, with the opportunity to earn more based on the amount of product sold. Talent, aged 21–30, from the New York area is encouraged to apply. Apply here!
MODELS BARTENDERS AND SERVERS FOR EVENTS
On Brand Event Staffing is hiring individuals to be model servers and bartenders for several events in the New York and Los Angeles areas. Talent, aged 20–36, is wanted for the server positions and aged 19–37 for the bartender positions. Those applying to be a model server must have a minimum of two years experience working private events. The minimum pay is $20 per hour. Apply here!
RADIO CITY MUSIC HALL WINTER WONDERLAND
Male and female performers are wanted for an immersive experience that will take place outside of Radio City Music Hall. Performers will portray different characters in Santa's Workshop outside the iconic theater to enhance the experience of audience members on their way to see the famous Christmas Spectacular. Male and female talent, aged 18–35, with strong dance or movement, improv, and persona-building skills is wanted. Performers should have upbeat personalities and love holidays, theater, and people. Please note work will take place outside during the gig. Work will run from Nov. 8, 2019–Jan. 5, 2020 in New York City. Performers do not need to be available each day of the run. Pay is a competitive hourly rate. Apply here!