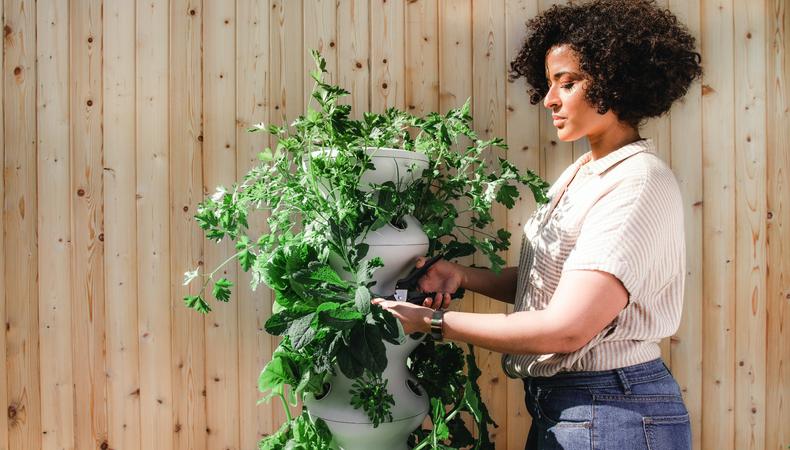 Though much in-person work is still on hold, there are still plenty of projects casting talent to work right from their own homes. Check out the listings of voiceover and video work below—you could find your next project without leaving your couch!
MIRACLE-GRO GARDENING BRANDED CONTENT
Beginner and experienced gardeners are wanted for a branded content shoot for Miracle-Gro. Beginner, first time, and experienced gardeners, aged 1–80, are needed for the shoot. There will be remote callbacks on Feb. 2. Shoots will take place in talent's home for one day between Feb. 13 and 19. You must be comfortable having a small crew in your home. Pay is $3,000 for the session and usage with an option to renew that comes with a 10% bump up for each additional year. This rate includes an agent fee. Apply here!
SPINAL CORD INJURY EDUCATIONAL VIDEO SERIES
A series of educational videos for Personal Care Attendants working with people who have spinal cord injuries are seeking voice actors to explain the concepts in the films. Male and female voice actors, aged 18 and older, are wanted. The voiceover will record in February with possible pickups in the spring. Pay is $1,200 plus additional pay if pickups are needed. Apply here!
"MAXINE MILES"
The YA audio mystery, "Maxine Miles," is casting a handful of roles. The story takes place in "a sleepy New England town" and follows the titular Maxine, a teen who leads a boring life until someone goes missing in the town. She decides to investigate the mystery and uncovers "a dark secret that changes her life forever." Talent, aged 15–70, is wanted to play various roles, including Maxine and other teens, plus some adult characters from the town. Recording will take place remotely over 10 days spread over February and March. Most characters will only need to record for 1–3 days. You must be able to self-engineer. Pay is $96–$400 per a SAG-AFTRA new media podcast scale and above scale for the two leads. Despite the pay scale, this project is non-union. Apply here!
HAPPIFY VOICEOVER
An animated video needs voice talent to record a 400-word script. The voice will play the character of a journalist and talent, aged 25–60, is wanted. Recording will take place remotely by Feb. 10. Talent must have a home recording setup. Pay is $300 per recording. Apply here!
"INTERROGATION"
Short film "Interrogation" is hiring lead talent. Lead character Dalia Dolce hires a hitman to kill her husband only to have her plan go awry. The team is filling the character of Dalia Dolce with female talent, aged 20–40. The shoot will take place remotely via a simple setup on a date currently TBD. Pay is $350. Apply here!
10 key dos and don'ts for a self-taped audition.
"THE LATE LATE SHOW WITH JAMES CORDEN" "FACE YOUR MOTHER"
Mother-child pairs are wanted for a new episode of "Face Your Mother" on "The Late Late Show With James Corden." Real mothers and their children will share secrets or unknown facts with each other with James Corden hosting. Children must be 18 or older. Examples are a secret tattoo, relationship, or crazy story they don't know about you. Talent, aged 18 and older, is wanted. Recording will take place remotely from anywhere in the U.S. in February for two hours. Pay is a $50 Amazon gift card for each participant. Apply here!
"HARTLEY" FICTIONAL ADULT PERFORMER ROLES
Talent is wanted to play fictional adult app characters for a scripted web series pilot. The story takes place in a post COVID-19 world where people are grappling with their own issues around isolation, virtual relationships, and more. A female performer, aged 18–24, and a female body double, aged 18 and older, are wanted. Both roles have implied nudity but no explicit nudity required. Talent will work remotely through Feb. 15. Pay is $200, plus more on an hourly basis if more work is required from talent. Apply here!
"BOUND! THE MUSICAL" SOUNDTRACK
This musical comedy adaptation of Shakespeare's "Love's Labour's Lost," about four Olympics-bound athletes who are tricked into abstaining from romance while training only to discover they are the subjects of a study is casting. The musical is in development and right now is casting for the soundtrack, which consists of audio with accompanying YouTube videos. Male and female vocal performers, aged 18 or older, are wanted to play lead roles and record clean audio that can be sent to the team. Cast meetings will be held on Zoom and recording will take place between March and July. Pay is $100. Apply here!
Keep your skills sharp while staying at home with Backstage's digital seminars.
"DARK SIDE TALES" IMPROV
A Zoom interactive improv production incorporating horror-themed storytelling is casting three roles. Male and female talent, aged 13–27, is wanted for various roles. Production will take place remotely on Feb. 6 over Zoom for about two hours. Pay is $110–$150. Apply here!
"KEVIN O'LEARY RESOLVING FINANCIAL FEUDS"
Guests are wanted for "Kevin O'Leary Resolving Financial Feuds." People or businesses that are at a financial standstill, aged 18 or older, are wanted. Clashing with a business partner? Fighting over an inheritance? Mismatched financial strategies in a marriage? Any type of monetary dispute is sought to be addressed by "Shark Tank" star Kevin O'Leary. He'll listen to both sides of the argument and suggest the best path forward. Casting interviews are done over Skype and there will be a one-day shoot between January and March, which can take place virtually. Pay is $1,000. Apply here!
FINANCIAL SERVICE APP
Male and female actors, aged 18–45, are wanted for a testimonial-style financial adviser app commercial. The shooting date is TBD and flexible, and it will take place remotely with the guidance of a director. The production may also ask to buy your audition and require no shoot at all. Pay is $150 per day. Apply here!
Looking for remote work? Backstage has got you covered! Click here for auditions you can do from home!