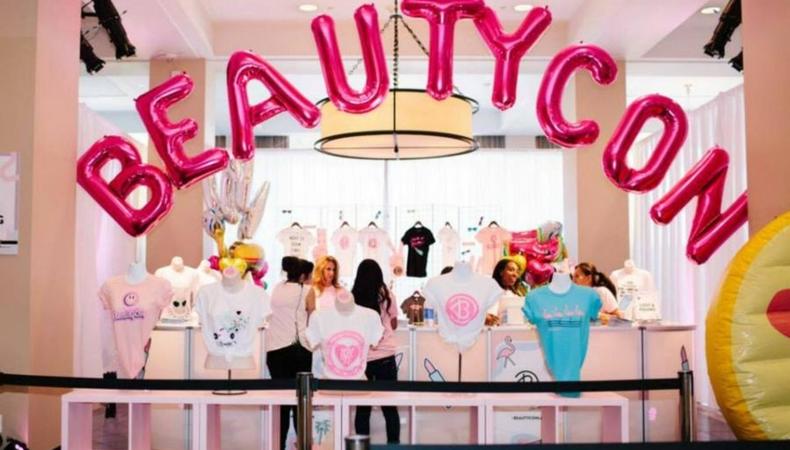 Put your acting skills to good use as the face of a brand. Whether it's working an event, modeling, or interacting with customers, there are opportunities to use your talent in a new way this week. There are money-making openings from alcohol brands, beauty events, region-specific commitments, wellness companies and more. Get cast today!
FEMALE BRAND AMBASSADOR MODELS
Cirque du Soleil's VIP lounge needs female brand ambassador models, aged 21–30, to highlight a high-end liquor brand. Talent will greet guests and carry cocktails. Fittings and events will take place on dates TBD in Washington, D.C. between July 25–Sept. 8. Talent must be available Fridays and Saturdays. Pay will depend on experience. Apply here!
BEAUTYCON LA, BRAND AMBASSADORS
Beautycon L.A. is looking for transgender talent, aged 18 and older, to act as brand ambassadors. Talent will be at a booth representing a major beauty brand and handling duties such as line management and giveaways. The conference will take place in Los Angeles on Aug. 10 and 11. Talent will be paid $20 per hour with overtime pay available after eight hours. Apply here!
ATLANTA BRAND AMBASSADORS
Brand ambassadors are wanted for an event with a big media company. High-energy talent, aged 18–35, is wanted. The event will take place on July 31 in Atlanta, Georgia. Talent will be paid $35 per hour. Apply here!
BRAND AMBASSADOR, LARGE ALCOHOL BRAND
An alcohol company needs an outgoing brand ambassador for promotion and to increase awareness at retail locations. Outgoing talent, aged 21–45, is wanted. Events will take place on July 19, 20 or 21 in Virginia. Talent will be paid $25 per hour. Apply here!
BRAND AMBASSADOR FOR WELLNESS EVENTS COMPANY
A wellness events company is looking for a brand ambassador, aged 18–35, to host events. Talent should be organized and personable. The dress code for events is business casual. Events will take place in New York City and the tri-state area. Pay will be based on experience and start at $20 per hour. Apply here!
ONGOING BRAND AMBASSADOR OPPORTUNITY
A cold-pressed juice company is seeking a part-time brand ambassador and merchandiser to help at the store level and create a relationship with the community. Talent, aged 18 and older, is wanted to work events and demos, and make sure shelves are stocked. Events will run on dates TBD in Cleveland, Ohio; Bloomington, Indiana; and Indianapolis, Indiana. Pay is $20 per hour. Apply here!