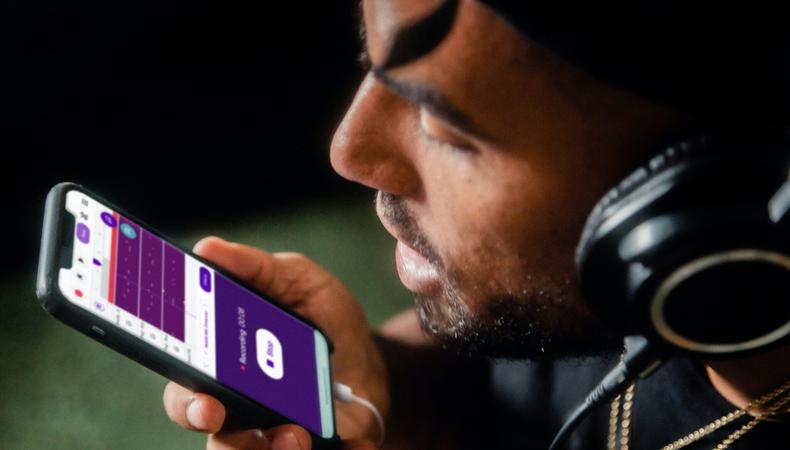 Though much in-person work is still on hold, there are still plenty of projects casting talent to work right from their own homes. Check out the listings of voiceover and video work below—you could find your next project without leaving your couch!
THE BIG PICTURE SHOW
The Big Picture Show is seeking a co-host to introduce segments on health and wellness, renewable energy, climate change, and new economic paradigms. A female actor, aged 25–40, is wanted. Knowledge in topics including new-edge science, health, epigenetics, wellness, the arts, sustainable development, regeneration, clean energy, and climate change is preferred. Rehearsal and production will take place remotely between December 2020 and March 2021. Pay is $250–$450 per day, depending on talent's knowledge of the material. Apply here!
LATINX HISPANIC HERITAGE MONTH COMMERCIAL
Salt and Lime Media is seeking real-life DACA recipients to share what it means to be a Latinx American this year for a national Latinx Hispanic Heritage Month commercial. Male and female Latinx talent, aged 55 or older, is wanted. Talent's identities will not be shared. Those selected for filming will be paid $500 and receive an additional $500 if their footage makes the final cut. Apply here!
UNTITLED SPOTIFY PODCAST
An upcoming Spotify podcast is seeking anonymous callers to share "true and crazy" secrets. Callers must be 18 or older. Interviews will take place remotely via phone, and callers will be paid $150 if their secret is selected and recorded for the podcast. Apply here!
PPE PROMOTIONAL VIDEO
The Narwall Mask company is seeking an actor for a lead role in a promotional video. A female actor aged 20–39 of any ethnicity except white is wanted to record vlog-style footage of trying on the mask, wearing it in public, and talking about their experience. Talent must be from the NYC area, and priority will be given to actors with someone else who can record them. Footage must be submitted by Sept. 20, and pay is $400 if the footage is approved. Apply here!
10 key dos and don'ts for a self-taped audition.
"THE ELMWOOD STRAIN"
The biological horror podcast "The Elmwood Strain" is seeking a female actor to play the supporting character Crystal, a "passive-aggressive party girl," for the eight-episode series. A first- or second-generation Latinx actor, aged 18–35, is wanted. Talent will be paid a $250 flat rate. Apply here!
SCI-FI/FANTASY/HORROR VOICEOVER & MODEL
J.E. Sims & Associates is casting talent for a character creation project, where 3D models will be generated based on each actor's look. If they are chosen as the basis for an animation, their voice will also be used. Black/African or multiracial/ethnically ambiguous talent is wanted. Pay is $100 plus an extra amount TBD if the actor's voice is also used. Apply here!
MOBILE GAME STREAMER/GAME HOST
A female actor is wanted to record short videos, together under one minute in length, for two mobile games. The actor, who will portray a YouTube host, should be aged 26–40. Shooting will take place remotely, and talent will be paid $600. Apply here!
Keep your skills sharp while staying at home with Backstage's digital seminars.
"DANDRUFF DO'S AND DON'TS" DEMO VIDEO
A short video for a retail website product page is casting male talent, aged 35–45, with an approachable personality and an ability to improv or add their own take on the script. The video will shoot remotely during the week of Sept. 14. Pay will be $500 for the session fee and $1,000 for 1 year of internet usage for a total of $1,500 under the SAG-AFTRA low budget digital waiver in the commercials contract. Apply here!
"SUSAN B!"
A Zoom production inspired by the life of Susan B. Anthony is casting. It's a full-length, old-fashioned, "campy" play that will also feature Fredrick Douglass and Elizabeth Cady Stanton. Lead, supporting, and ensemble roles for talent, aged 18 and older, are available. The production will be held over Zoom on Oct. 16–18. Rehearsals will begin in September. Talent will need a strong internet connection. Pay is $350 plus 6.25% of the net proceeds of the donations after the production costs are recouped. Apply here!
"THE TELENOID" ADULT SWIM STREAMING SHORT
A short for the adult swim "Smalls" programming is seeking voice talent to play a robot in a post-apocalyptic world that has educated itself by watching YouTube videos. The production is seeking talent, aged 14–45, that sounds child-like (think Andy Milonakis). Audio will be recorded remotely and the recording date is flexible based on talent's availability. Pay is $50 per hour for a scripted nonunion 2-minute short. Apply here!
Looking for remote work? Backstage has got you covered! Click here for auditions you can do from home!