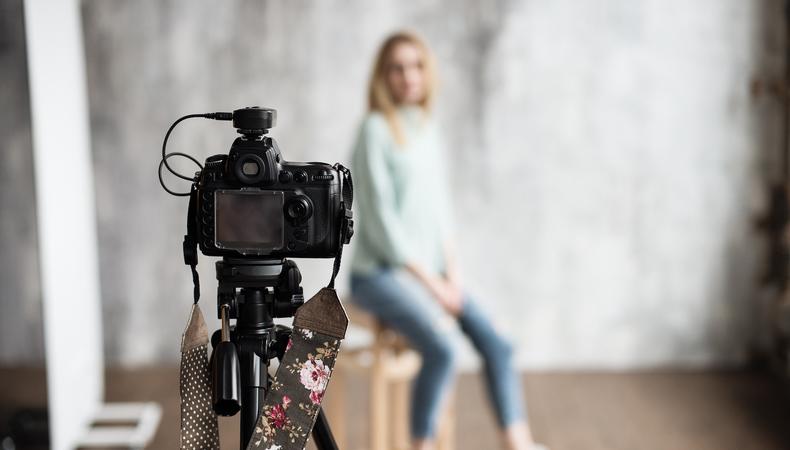 Millions of different websites and brands across the globe use stock photos—sometimes for years. Take "Shang-Chi and the Legend of the Ten Rings" star Simu Liu's stock shoot from eight years ago that's still circulating on storefronts, brand sites, and social media. According to Insider, a search on Getty for "cheerful East Asian coworker," "East Asian," or "business worker" surfaces Liu's photos. His images have been used to promote gyms, accounting tools, and even a YMCA in Canada. For businesses looking to showcase what makes them uniquely valuable to consumers, using the same stock images can defeat the purpose.
Stock photos have some benefits—namely, they're cheap, fast, and easy to acquire. But they won't set your brand apart from the crowd. And in a social media–driven culture, the crowd is vast. Yes, photo shoots require a certain level of investment, but the benefits are many.
Highlight how you meet your audience's needs.
Commissioning assets is the difference between a generic photo that says nothing original about your brand and an image customers can use to better understand what you have to offer.
A study by the Nielsen Norman Group found that users pay more attention to website photos that reveal relevant information than images used purely to jazz up web pages.
Let's say someone is in the market for a convenient, flexible office space to complement their current work setup. Using original images of what your space looks like, as Convene does in the first image below, will let folks know what types of setups they can expect if they choose to use that business. On the other hand, stock photos like the second image can be void of specificity and personality, often relying on the generic.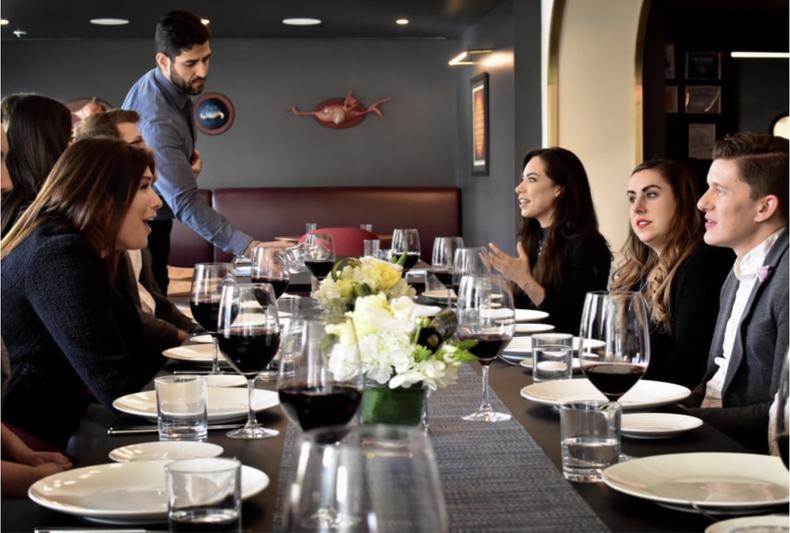 Courtesy of Convene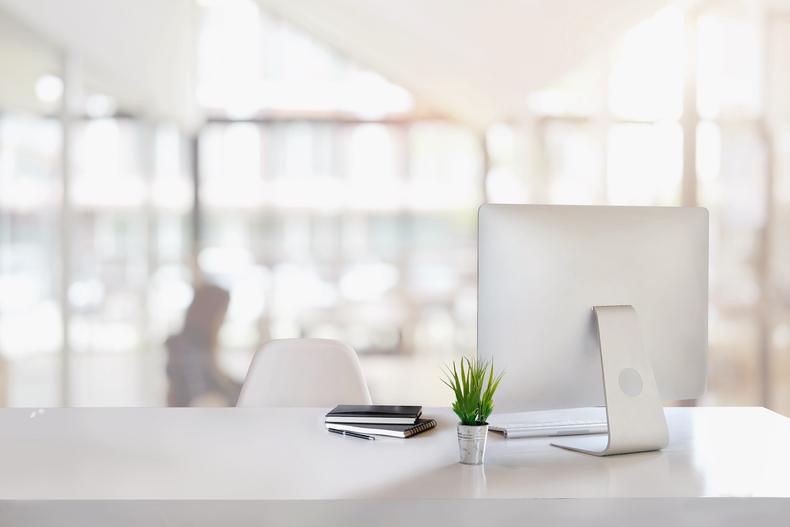 BongkarnGraphic/Shutterstock
For another example, say your potential customer is looking for makeup that gives them natural-looking, dewy skin. Wouldn't a shoot featuring your original creative direction, your brand's color palette, and a model with skin that glistens while wearing your product be the ideal introduction? The beauty brand Glossier has done exactly this: They've made pastels and minimalist photography and makeup aesthetics synonymous with their company, so even if customers don't see the brand's name, they know it's Glossier. (The approach likely inspired other brands to adopt their own takes on a recognizable all-natural look as well.)
Communicate your brand's values and credibility.
Consumers need to buy into your company, and using impersonal photographs makes it difficult to influence consumer perceptions.
According to an article from the Harvard Business Review, 64% of consumers cited shared values as a reason they trust a brand; so your materials have to communicate those values authentically.
Save the Duck is a cruelty-free outdoor clothing brand that signals its values in its images: respect for the environment, animals, and its customers' well-being. Photos featuring Save the Duck's garments are often taken in nature against mountainscapes or forests, or against natural-looking backdrops. The brand also makes a point of putting its values right on its products—literally—and using photographs to highlight its powerful stand against animal cruelty. Save the Duck was voted PETA's Company of the Year in 2019.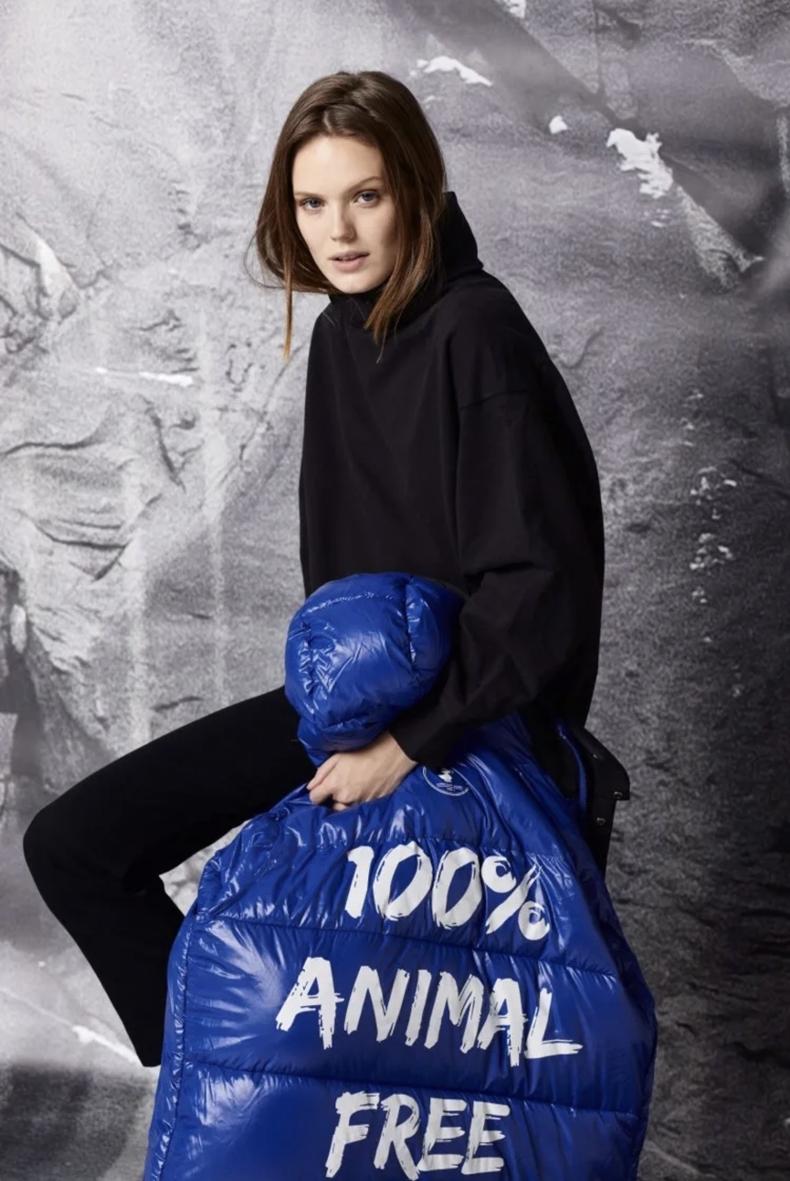 Courtesy of Save the Duck
But even for brands that aren't focused on social issues, there's an opportunity to shed light on what you contribute to the space you're working in. A brand like Airbnb has created entire campaigns around how they value their hosts, new experiences, and local travel. What do you want your customers to know about your values, and how can you visually capture them? The answers can help guide what you want your stock media to focus on.
Build a visual language.
Think about ads you've seen for major brands like Nike, Apple, or Amazon. Do you have a clear idea of what they look like? If you said yes, that's an example of successfully building a visual language and tying it to your brand. Consistency and cohesion are key factors in accomplishing this feat.
Consistent color palettes, photography style and quality, model demographic, and text usage all factor into creating your brand's recognizable aesthetics. Pulling together an original shoot will ensure that all these boxes are checked. This will allow you to be precise with the visual styling of your media rather than approximating what you're looking for with stock photos, as the latter means sacrificing specificity and quality.
Evoke specific emotions.
What do you want your audience to feel after engaging with your product? Confident? Capable? Relaxed? Conveying the essence of those emotions on your platforms builds a connection between your brand and the desired outcome for your consumers. But don't limit yourself to just one emotion. You can design your shoot to capture a variety of feelings, depending on the platform and target audience.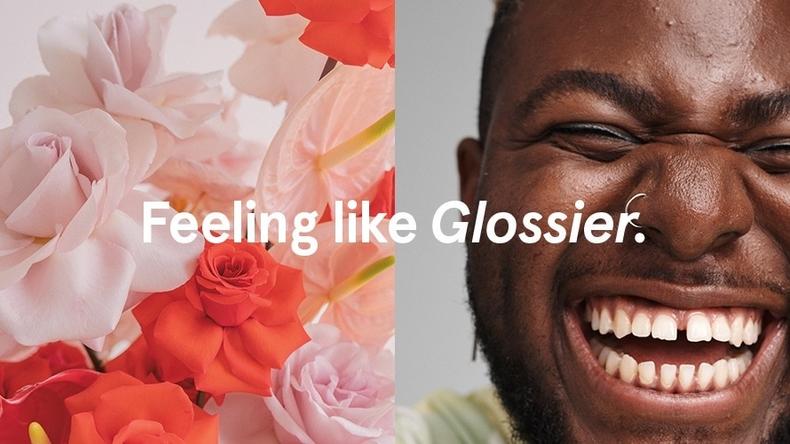 Courtesy of Glossier
On social media in particular, emotionally engaging images or videos that tell a story are crucial to stopping someone from scrolling past your post. Stock photos can feel flat, with a deadpan energy; but if you have control over the narrative and aesthetic, you can update your brand's look with media that hits the mark.
Never be limited by image rights.
Perhaps the most convenient part of investing in your own media is the right to use the images in perpetuity (i.e., forever). Don't worry about paying for a stock photo or accessing one with limited usage. You'll already have the images you need for all your channels ready to go. From your product app and social media to video and website content, there are no restrictions on where those images can be used, for how long, and in what context. This usually can't be said for media pulled from stock photo sites.
Cut costs in the long run.
Paying for the rights to stock photos can add up, so the one-time cost of a photo shoot could potentially offset future expenses. While it requires an investment upfront, the return can be high if you have a solid plan for how you'll use—and reuse—the photos. Aim to create different categories of images using different models, wardrobes, photo setups, and angles, and you'll be able to use the images you take across all your platforms.
Make a plan: Will you use them for ads? On your social media feed or website? In marketing newsletters? Understanding the use cases will help you get the most out of your shoot and determine whether now is the time to pull together a budget.
As a bonus, you won't be stuck paying for unprofessional or low-quality images just because they're "close enough" to what you're looking for.
Leverage SEO.
Brand pages optimized for Google search queries related to your business are essentially free advertising. And who doesn't love that?
While stock images can still help you rank, using original images is a powerful way to boost your site's ranking and get ahead of your competitors. Remember, Google favors images that are most relevant to the content. A photo of a person using your brand's computer software, for example, as opposed to an unrelated shot of a computer, could rank higher.
If conducting a photo shoot is too expensive, original graphics or illustrations are still better alternatives to stock photos when it comes to SEO. The more related the image is to the page's content, the better it will do in search results. This will help your brand succeed and reach a wider consumer base.