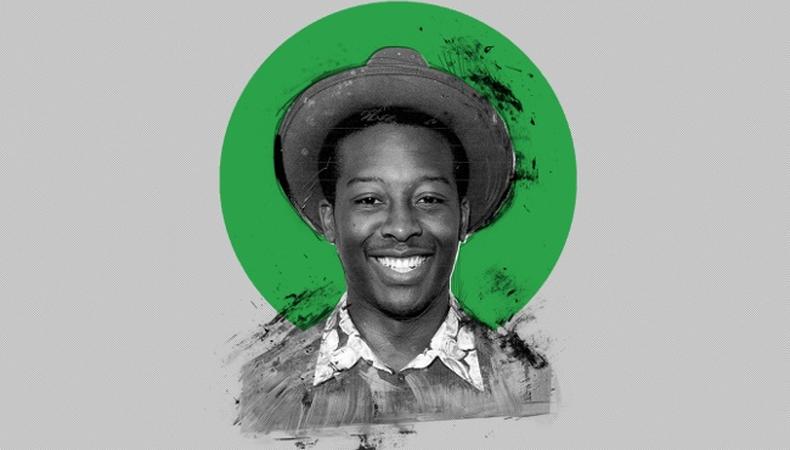 When Brandon Micheal Hall was shopping for a new refrigerator, his onscreen mother on the upcoming ABC sitcom "The Mayor," Yvette Nicole Brown, had his back. "Yvette texts me the other day, 'Hey, you going to get your fridge? Where are you going? You need me to pick you up? You wanna go get it?' " Hall recalls.
On ABC's "The Mayor," Hall, who also stars as Julian in TBS' "Search Party," plays Courtney Rose, an aspiring rapper who jokingly runs for mayor and wins, alongside Brown, who plays Dina, his supportive mother. For Hall, having that strong on- and offscreen connection has proved invaluable to building skills in front of the camera and in the real world.
"Courtney comes to Dina with problems throughout the show," Hall says. "I go to Yvette with problems that I have in everyday life."
Have you used Backstage in the past?
At Juilliard, we had Backstage all the time. You got into the elevators and you'd see a copy of Backstage. We'd look for what plays we should audition for. That was my first exposure to New York theater and the artistic lifestyle.
New York is a lot to handle, too.
When you move to New York, the culture shock hits you. You're dropped off in Chinatown and you're like, "Where am I?" When I got to school and we hit the ground running, I fell into the flow of New York. Now I'm in L.A. and it's nice, but I do miss the hustle and bustle. You stay in New York long enough, it impacts you. That realness doesn't leave.
And the fact that everyone has a car in L.A., that changes things.
Everyone has a car but me! [Laughs] I Uber everywhere. I'm not ready to accept all the parking tickets.
In this business, people reach varying levels of success at different ages.
Everyone wants 15 minutes of fame, and you can get that with social media. Before then, what do you do? How do you make yourself relevant? Coming from a small town in South Carolina, it's hard to find outlets to do that if you're creative. I would rap with my cousins, we had a group. That was my first exposure to poetry. My dad was a visual artist, so I would copy some of his paintings and try and express it through my own lens. I didn't realize that I was cultivating my own voice. I'm only 24 years old and I'm sitting on two amazingly great TV shows and graduated from a dope school. Just a couple of years ago, I was a struggling kid in South Carolina working at Chick-fil-A. Searching for that creative hunger and keeping myself creatively juiced is something I strive to do every day. With Courtney, I took some of the tools I learned in school, like voice and speech and how to drop into a scene to try to create as authentic a [performance] as possible. By doing that, my parallels have lined up with Courtney's parallels. The same thing that Courtney's going through, I'm going through in my own personal life. For an artist to be in a blessed position where your artistic life meets your personal life and you can therapeutically massage the two is golden.
What advice would you give your younger self?
I would tell my younger self to take my time and explore a lot. Don't be afraid to put yourself in challenging situations where you have to test yourself and go through those uphills and downhills. I was trying to rush it and get grown up. Now, as I look over the process, there's no set way to do anything.
What was working with Yvette Nicole Brown as your onscreen mom like?
My mom and Yvette talked on the phone and my mom was like, "That's your son now, you've got to take care of him." Yvette is nowhere near the age to be my mom onscreen or offscreen, but we have a mother-son connection that works on and off the screen. It's that kind of relationship where it's seamless. She comes from such a pure place and a grounded state that when you walk on the set and you're rolling and you look into her eyes, that's the scene. The other thing that Yvette has been able to do for all of us is be a light in trying to maneuver in this industry. She's been in this industry for years and has made huge connections. She will take the time and take photos and talk to people. She's instilling that into us, to maintain our humbleness. That's why I constantly remind myself every day that I went to school for this, this is the art that's going to change things. Yvette reminds me of that every day.
What has working on 'The Mayor' added to your acting skills?
The first thing was being outspoken. The way Jeremy [Bronson, creator,] writes caters to the actors who are playing them. He has a really good way of bringing personal opinions and points of view into the script. I don't know if he's doing it on purpose, but when I read the scripts I'm like, "This parallels my own life." Responsibility is a huge thing. Courtney is the mayor of a city, and I'm the lead on a TV show. I didn't think that was going to happen two years out of school. So now I have to walk in the favor of it, kind of how Courtney's doing, with the tools and knowledge, but keeping my eyes peeled to learn new stuff.
What was your first headshot like?
[Laughs] I had way too much makeup on! I looked like I was 14 and in high school. I remember I didn't know how to smile but I knew people had a thing called smizing, so I tried to do it and it didn't really work. I had a beige-yellow shirt on with a tie halfway off because I wanted to be edgy. And I was wearing lots of ChapStick.
How do you typically prepare for an audition?
I read the script and try to find the points of what the writer is trying to say. I try to get off-book as soon as possible. I have this thing—maybe it's just my process—but I can't stop thinking about the audition until it's done. I'm not worrying about the audition, but I come from a theater background, and I try to take three to four weeks of mentally preparing for a theater role and try to do it in 32 hours. I'm on the train, I'm in the car, I'm asking, "What would this character wear, what would this character do, where is he from?" I start asking questions all the way to the [last] minute. That's how you get closer to finding...your character, which is the golden spot every actor should be in.
Check out Backstage's TV audition listings!