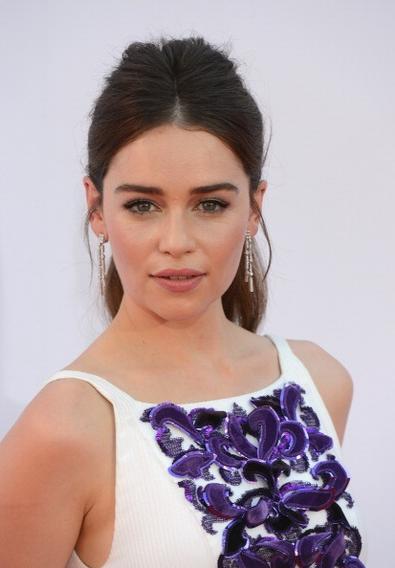 This winter, Holly Golightly will be having her breakfast on the Great White Way.
Playwright Richard Greenberg has adapted Truman Capote's 1958 novella, "Breakfast at Tiffany's," for the stage. The production, titled "Truman Capote's 'Breakfast at Tiffany's'," will be hitting Broadway's Shubert Theater in February 2013, the show's producers announced on Wednesday.
Greenberg said in a statement that he really aimed to channel Capote's original story, as opposed to the classic 1961 film version, when he created his adaptation.
"The goal of this version is to return to the original setting of the novella, which is the New York of the Second World War," Greenberg said, "as well as to resume its tone—still stylish and romantic, yes, but rougher-edged and more candid than people generally remember. Capote was a great writer and natural maker of plots and 'Breakfast at Tiffany's' has a drive that makes it very alluring to dramatize."
British actor Emilia Clarke (of HBO's "Game of Thrones" fame) has been cast in the iconic role of Holly Golightly, a lively, charming young woman with many suitors and an elusive past. The role was initially made famous by Audrey Hepburn, who played Golightly in the 1961 film.
Sean Mathias will be directing the show. Mathias was nominated for a Tony Award for his 1995 direction of "Indiscretions." Interestingly, Mathias directed a different stage adaptation of "Breakfast at Tiffany's" in London in 2009.
Alan U. Schwartz, trustee of the Truman Capote Literary Trust, expressed his excitement about Greenberg's adaptation.
"I am delighted New York audiences will be the first to see this new adaptation of 'Breakfast at Tiffany's,'" he said in a statement. "That [the] story continues to inspire artists and capture imaginations all these years later speaks to the timeless quality of Mr. Capote's unforgettable prose. Mr. Greenberg has beautifully translated everything that is glorious about this story and its characters to the stage."