Walking into Amy Sedaris' apartment in New York City is all the evidence you need to see why her latest television venture, TruTV's "At Home With Amy Sedaris," is a perfect fit. There are colorful rugs and paper roses strewn about; there's yellow-painted furniture and a lamp decorated with swatches of hair. It's a home that brims with her trademark quirk, creativity, and penchant for DIY décor. Her on-camera home, which serves as the hub for her crafting comedy show, is but an outsize, more polished replica of her Greenwich Village abode.
"I grew up with those homemaking shows, and I always wanted to do one," she says. It just took her some time to realize that long-brewing dream. The show's joys, for her, are simple: "I'm interested in cooking and crafting and decorating and working with all these amazing actors. I mean, to do a scene with Ann Dowd? Come on! That's crazy! Real actors come in prepared and they're professional. I like working and watching real pros work. It's really fun."
This gushing over the amazing roster of guest stars she's amassed on her Emmy-nominated series (in addition to Dowd, Season 2's lineup includes Justin Theroux, Rose Byrne, Matthew Broderick, and Susan Sarandon, among many others) inadvertently highlights the way Sedaris thinks of her own work. If they're all "real actors" and "real pros," does that mean she doesn't see herself as either? "I guess that's someone else's job to tell me that," she quips, admitting that it only ever dawns on her to label herself a professional actor when others point it out. How does she describe her own work, then?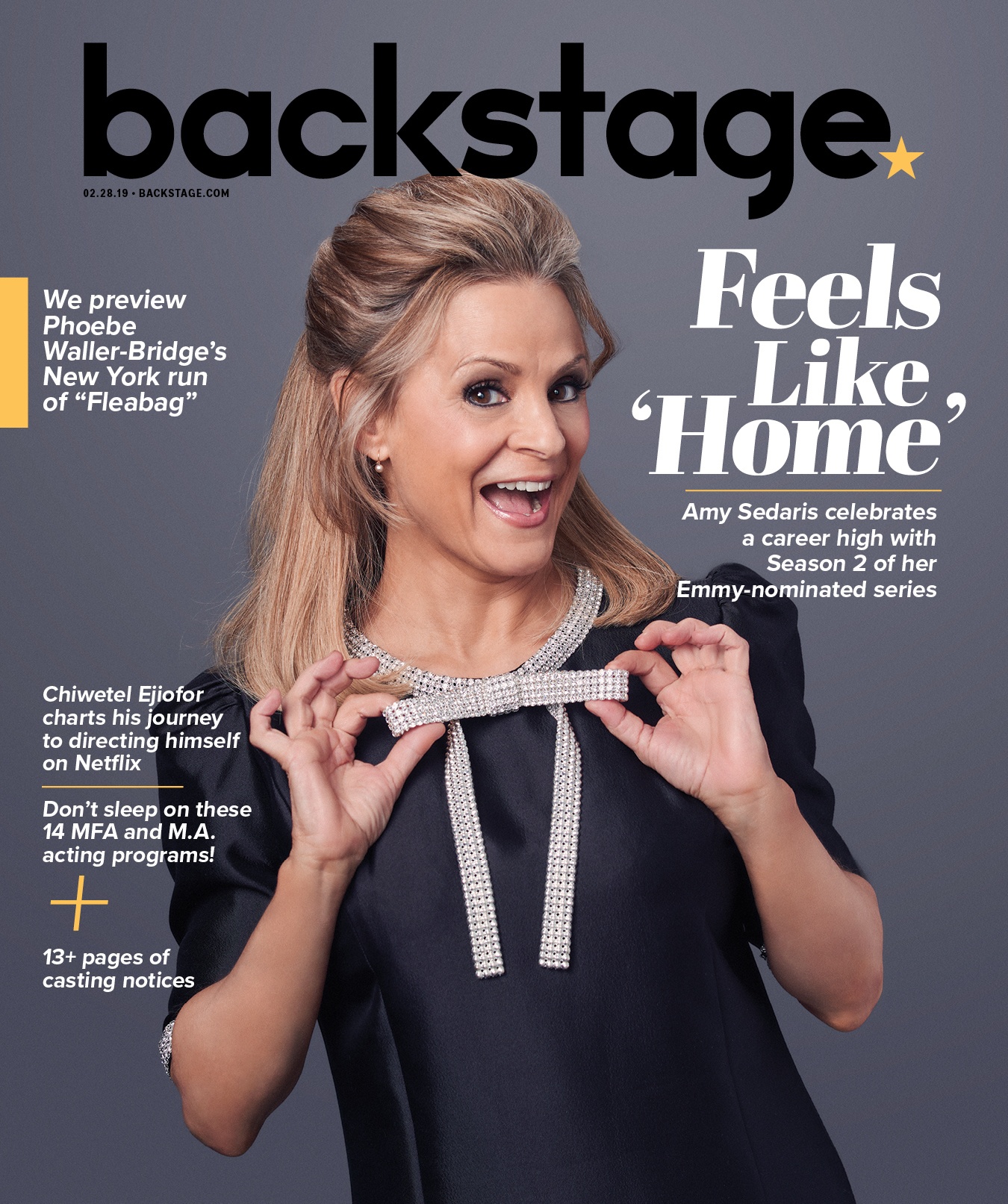 "I feel like I'm more clownish. I'm physical. I'm more of a clown." Don't go thinking she's putting herself down, though: "I just think I want to get a laugh!" It's why Sedaris, with nearly 30 years of on-camera work behind her, has no interest in tackling a meaty dramatic role. "People say, 'Oh, you can, you can stretch!' But I don't want to. 'Why don't you just be yourself? You're so pretty!' But a hump is so much more fun. If I'm gonna sit in a makeup chair for three hours, I want to come out with a mole, one eyebrow, or bad skin." Season 2 of "At Home" (which she's dubbed "The Killing Season," as someone tries to kill her in every episode) gives the multihyphenate plenty of room to indulge in her eccentric comedic instincts.
Whenever Sedaris is performing, she's gunning for that laugh, whether with an unlikely deformity or just with her expressive face, which she's constantly contorting into ever more ridiculous characters. Those larger-than-life creations she so enjoys conjuring for stage and screen benefit, too, from the "real actors" she plays against. The first step to impressing her as a guest on "At Home," she says, is the simple act of saying yes. Doing so doesn't always come easy, after all.
"I am the queen of no," Sedaris admits.
" 'Amy, you haven't even heard the question.' 'No—I can't!' People who say 'yes'—it opens up everything. You learn that in improv: You say, 'Yes, and...'
"But 'no' makes me laugh. Nothing's funnier than 'no.' "
Even in a career that boasts guest-starring roles on shows including "The Good Wife," "Unbreakable Kimmy Schmidt," and "Sex and the City," and voice credits on the likes of "BoJack Horseman," "American Dad!," and "SpongeBob SquarePants" (not to mention a litany of appearances on programs like "Late Show With David Letterman" and Alec Baldwin's "Match Game" reboot), Sedaris admits that she says "no" a lot. Moreover, she's frank about why she turns these things down.
"Sometimes I'm like, 'That's too much to memorize.' Or I'm just lazy. Or they want me for one day but I have to be there for nine. I'd rather clean my apartment; I can't leave my rabbit for two weeks. It never makes any sense. My first instinct is: 'I can't do it.' Or I just don't think I'm right for it. I always think you've hired the wrong person. That's why I like to create my own [work]."
Her drive to chart her own path is a remnant, she muses, from her childhood. "I think failing first grade made me think, Oh, I'm not going to wait to get picked for a team. I'm going to start the team and I'm going to pick people! That comes from some kind of security issue from when I was little: Let's do our own show instead of waiting at home for the phone to ring." And that's precisely what Sedaris has done throughout her career.
It started with the one-woman shows she'd put on at school. "I took drama in school, but in my high school, we didn't ever put on plays. We just auditioned for stuff that never happened—which was fine with me," she recalls. "So I'd line up the hallway with different pairs of shoes, and each character would have a different pair or a wig." Anyone who's tuned into "At Home With Amy Sedaris"—on which she not only plays a fictionalized version of herself but also other characters like her fussy neighbor Patty Hogg, regional wine lady Ronnie Vino, and local hobo Nutmeg—can recognize Sedaris' comic sensibility in those precocious performances. "How I am now is exactly how I was at 5," she adds.
Later came her stint at the Second City. "Why don't you leave North Carolina, where you're the funniest waitress?" her brother David asked her once he had moved to Chicago and stumbled onto the famed improv troupe. "Come here and try something like this." She did and was immediately smitten. After nabbing a spot in the Second City touring company, she eventually made her way onto the main stage. There, she met two of her most cherished collaborators: Stephen Colbert and Paul Dinello, who with Sedaris co-created "Exit 57" in 1995 and "Strangers With Candy" in 1999, both for Comedy Central.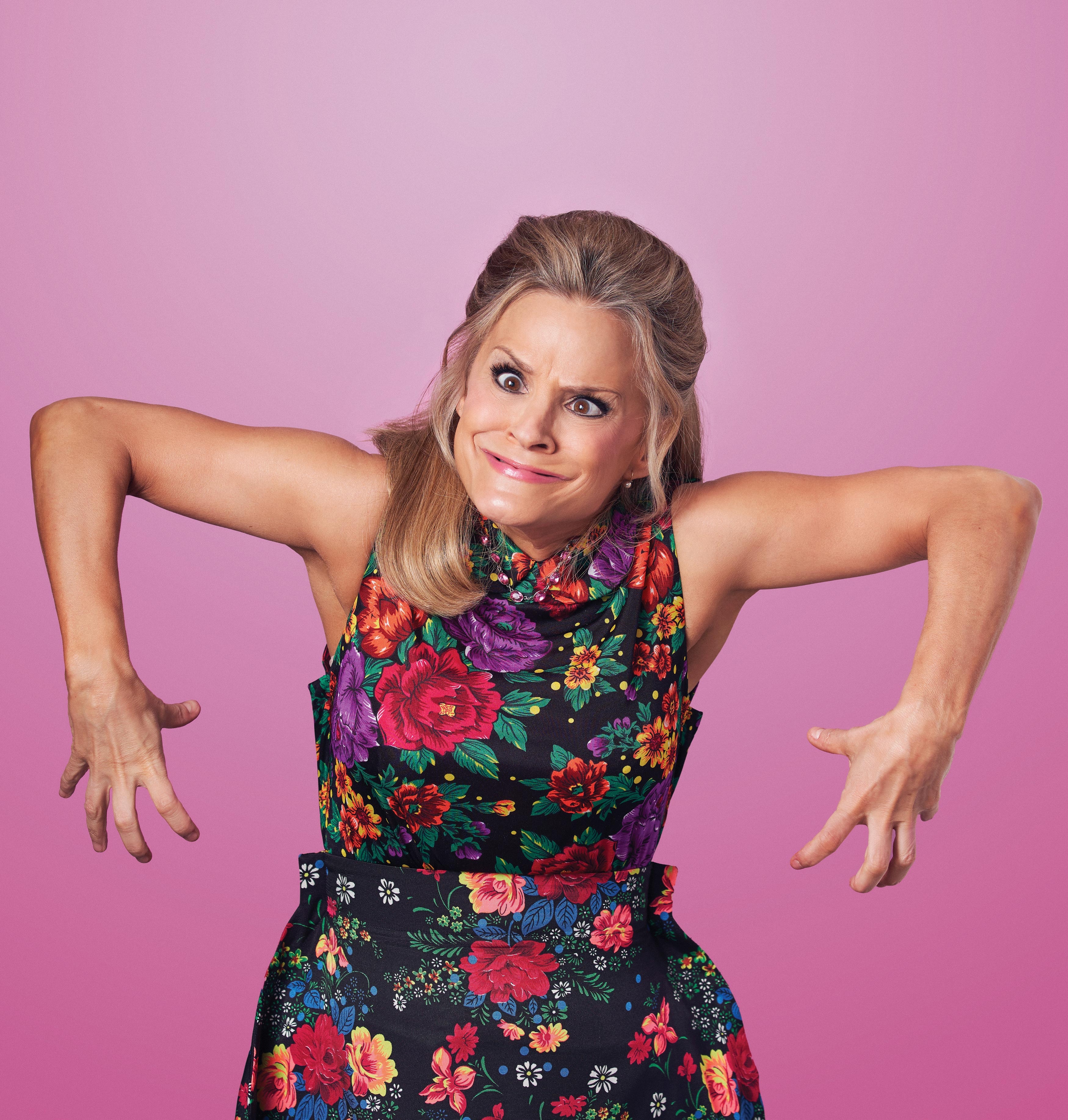 While Sedaris' work at the Second City helped hone her on-her-feet skills—"I like theater for that reason: You get one chance. You're not going to stop the play to say, 'You can't say that!' "—it also introduced her to a new way of thinking about her approach to performing. Having always been drawn to character work and absurd makeup jobs, she slowly began to put a greater emphasis on broad physical comedy—in part thanks to her neighbor at the time.
"I lived above a deaf girl in Chicago. She was 5. When I met her, everything changed. From that day on, no matter what I was doing, I wanted to make sure a deaf person could follow it," she says. Even now, when one looks at characters like Jerri Blank on "Strangers With Candy" or those on "At Home," it's obvious Sedaris continues to prize a kind of visual humor above others.
"I sometimes watch things with the volume down just to see if it's entertaining," she says. "When I act, I'm acting as if a deaf person is watching our show." In other words, she wants the series' humor to come from a character or an over-the-top behavior, not so much what she's saying. Perhaps unsurprisingly, that's what Sedaris herself finds funny.
"I made a list once of all the things that made me laugh, from fields of mushrooms to people falling down to warts on the side of the nose," she says. "I like broad characters. 'Saturday Night Live' back in the day. Accents. I'm just drawn to character work."
And that's why Sedaris relishes her "under-the-radar" home for "At Home" on TruTV. "I like a nice little audience. My audience," she says. With them, she can lay on her left-of-center irreverence thick and get away with it in a way she couldn't on "some big network show where you're on billboards." As has been her practice since Second City and the projects that followed, the self-proclaimed "queen of no" turns down the easy and obvious and says "yes" when invited to break the rules.
"When people come join our shows, like 'Strangers' or ['At Home'], they say, 'You can't do that on TV,' " she says. "[But] how do you know? You just do it. If we make each other laugh, then it's funny enough. That was always our test: If we can make each other laugh while we're writing it or performing it, it goes in the show. We were rule-breakers, but we didn't know we were breaking rules."
Photographed by Chad Griffith on January 16 in NYC