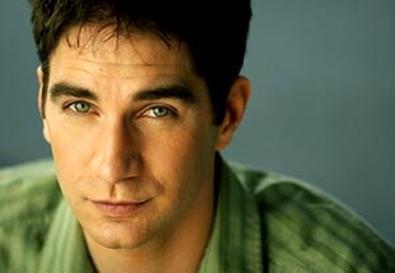 When
Brent Rose
, a 30-year-old actor living in Brooklyn, New York, lost his representation, he decided to take his career into his own hands.
"Ultimately, I wanted to be acting in the things that I wrote," Rose said via phone from California, where he was on location. "One day last year, I woke up and I realized that if that was my ultimate dream, why wasn't I just doing it?"
He devised a simple idea: Create 50 original characters in 50 weeks, posting a video of each episode on
YouTube
.
"One of my lifelong dreams has been to be on SNL," he said. "I wondered if I could theoretically create a new character every week like those guys do."
So, starting in March 2009,
50in50
was born. Rose quickly realized the concept would allow him to display his array of talents while also maintaining total control over the outcome.
"Really the concept behind 50in50 was to take out all the middlemen that stood between an actor doing his work... this was kind of about eliminating that and letting the work judge whether or not I could do the work."
A classically trained actor and a graduate of the
National Theatre Conservatory's M.F.A. Program
, Rose has had extensive acting experience. Though he admits he's most comfortable performing Shakespeare on stage, he has also appeared on TV's "
Guiding Light
" and in short films.
However, even prior to his agency cutting a third of their roster, Rose's reps was having trouble finding the right roles for him.
"I was getting pigeonholed and typecast," he said. "I wanted to prove that I could do a whole range of things that people maybe didn't expect I could do."
Having picked up video shooting and editing basics from his work on
The Leif Garrison Project
, a 13-episode webisode series, he quickly learned the mechanics of posting videos on YouTube, then adding them to a
WordPress blog
he built.
Because of his work in both comedy and drama, the 30-plus five-minute sketches featured on Rose's site are all very different. It is hard to spot a central theme in the 50in50 project. To most, it would seem that Rose comes up with an arbitrary new idea each week, and not all are comedic.
Some, like the silent piece "
Al Griffin Goes Outside
," are thoughtful and dramatic, while others are open satires of common themes. Because of the inconsistency of the topics, Rose admits the experiment might not catch on with the public.
"It blurs the line between art and comedy and I think that's a challenge for the viewers," Rose admitted. "It is a sort of collection of shorts. The only unifying theme is that there's a new character each week, and I'm playing it."
The responses have been as varied as his themes. While Rose has received praise for his comedic side, many viewers beg for more dramatic episodes. The subject matter comes mostly from Rose's views on life, and his favorite inspiration is asking "what if" questions and writing about them.
More than halfway through the project, he has begun to notice some recurring themes, like love and the idea of home. He has also learned what a challenge, and a blessing, it is to be a one-man production crew.
Although some videos feature guest appearances (including a couple with Rose's good friend,
actor Bill Pullman
), Rose is the primary writer, actor, director, and editor. While this has been exhausting for him, it has proved to be an invaluable experience.
"I think being your own editor has been a really valuable tool for me as an actor because it shows me really what plays and what doesn't play," he said. "You can really see when you're dropped in and when you're just faking it."
But Rose has not completely abandoned the theater; he will appear in Matchbook Productions presentation of "Richard II" at
NYC's The Tank
this summer.
Rose said he's excited to return to the stage and admits that even though 50in50 was a gamble, he's gained a sense of independence from the project, and a had a chance to hone his craft.
"It's a tough time to be somebody who's not fully established," Rose said. "Just to keep yourself working and feeling like an actor is essential to your sanity."