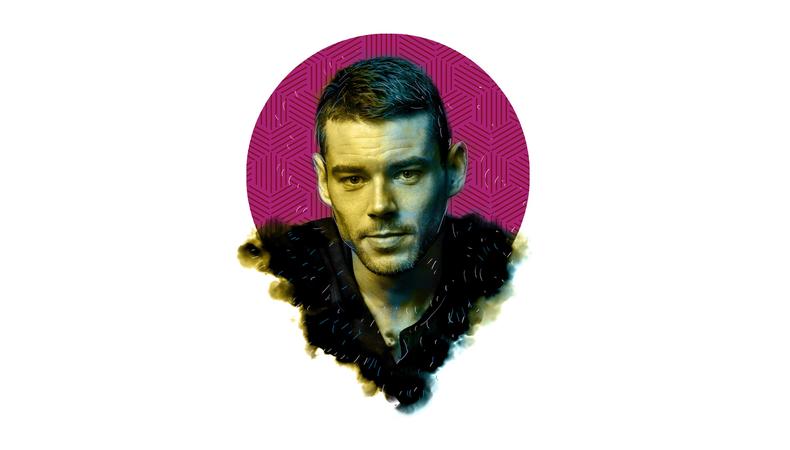 Brian J. Smith will next be seen starring on USA Network's highly anticipated "Treadstone," the latest action-packed outing in the Jason Bourne universe—but he still remembers his New York roots with Backstage. "I just love Backstage—I used to pick up magazines all the time from my little corner bodega probably, like, 10 years ago out of Washington Heights," he says. "So it's kind of a cool moment for me to be interviewed by Backstage!" Below, the Juilliard-trained actor, who's also known for "Stargate Universe," Netflix's cult-favorite "Sense8," and his Tony-nominated performance in the 2013 revival of Tennessee Williams' "The Glass Menagerie," chats with us about his early days, sharpening his craft in the theater, and more.
How did you first get your SAG-AFTRA and Equity cards?
I think my Equity card I got doing "Come Back Little Sheba" was with S. Epatha Merkerson. I did some Equity plays when I was in Dallas, and I hadn't joined the Union yet. Once I took that play, it was time to join. Then I got my SAG card [during] the "Law & Order" days in New York City. It seemed like the time where every single actor in New York got their SAG card from "Law & Order," it kept people going. It was a little bit crazy, because I remember at the time, I was really under water financially, I think I've been out of school for about a year, and this job came along. For whatever reason because of the points that I racked up, I had to join SAG. Because of the dues you had to pay, over half my paycheck completely disappeared, and I didn't know that was going to happen until my agent was like, "Yeah, you gotta join the union, you gotta pay the dues." I was looking forward to this windfall from that job, and it just disappeared in front of my eyes. I'm glad I'm in the union, in the long run it worked out, but that was tough.
What is your worst audition horror story?
I've been pretty lucky, I've gotta say. I've found casting directors and the people that work with casting directors and directors and producers to be very sensitive to how difficult that process to be for actors. I've always felt going in that the casting directors want to see you do your best work. If you're psychologically in knots and you're in this high pressure, emotionally intimidating situation, you're just not going to be able to deliver, and they're not going to be able to see you. Every single casting director I've ever worked with gets that and has been very very patient and kind and lovely to work. I really haven't had any bad experiences. The only bad experience I've had has come from my own angst, my own faulty thinking when it comes to auditioning. I mean, if you go in thinking, I hate auditioning, auditioning is terrifying, I'm not a good auditioner—you're going to have a bad audition. The best experiences I've had have been where I was like: You know what, I'm just not going to worry about getting this job. I'm just going to go in and try and find something new for myself in this material. I'm gonna try to surprise myself or really listen. I'm gonna try to work on this part of my technique that has been bugging me. And even if you don't get the job, which is 99.999 percent of the time, you still walk out of there with some dignity, knowing that you learned something, and you took that opportunity to take yourself to the next level with your craft.
What's the wildest thing you ever did to get a role?
I'm pretty careful at auditions. Especially the more that I've worked, it seems to me that one of the first things casting directors and producers are looking for is: Is this person crazy? Do I want to bring a potential problem onto my set? And the fact of the matter is, there's a lot of good actors out there for any one role; they're having to say no to hundreds of good actors who are giving a really good audition. You don't have to do crazy stuff just to get noted. Just go in and do your work, and the chips will fall if they're supposed to.
What performance should every actor see and why?
Oh gosh, yeah. It was back in the, I think it was maybe the '60s—this production of "The Three Sisters." With Kim Stanley, Kevin McCarthy, Geraldine Page. It was this core of the best of the group of the Actors Studio theater actors that they had at the time. It's a really remarkable recording. I don't know if it's the best version of "The Three Sisters" that you're ever gonna see, but it's a document of what the Actors Studio was trying to do with Method acting as an ensemble. It's incredible…. You watch that and you think, Oh, this is what's possible with acting. This is how far you can go as far as connecting with a piece of writing and using yourself in a big, personal way. I remember before YouTube, I found it on eBay, and I had this cassette tape of the production of "The Three Sisters." But now it's actually on YouTube, you can watch the whole thing on there. Really, it's outstanding.
What advice would you give your younger self?
I wish I had known about transcendental meditation when I was in my 20s. I started doing this about a year and a half ago, and I've noticed a big difference, even creatively. It's not like a dogma, it's not some kind of set of standards; it's just something you do two times a day that has this odd effect, where you find yourself walking around and things that used to trigger you are still there, but you don't get hooked by it as easily. It's been awesome to see how it affected my life, and I wish I had started that back in my 20s because I was on fire in my 20s. In good ways and bad ways. And I think that would've helped. I think that's a useful tool for actors, especially young actors first coming out of school and dealing with the pressures of the industry and trying to just make it in this expensive, crazy city. To have something like transcendental meditation to keep you sane and centered and mentally healthy is really helpful.
Want more stories and advice from the best in the biz? Read more from the Backstage 5 here!