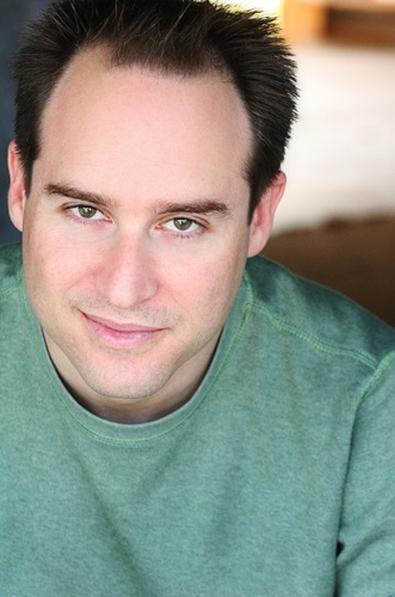 Brian Kite is the producing artistic director of the critically acclaimed La Mirada Theatre for the Performing Arts in Southern California. Now in its fourth decade, the theater has produced several national tours and is the recipient of many accolades including Ovation and Emmy Awards, as well as Tony Award nominations.
What do you look for in a performer?
Kite: I look for honesty, truth, and specificity in the work. I look for people I've worked with, people that I know, theaters I know, and directors that I know. If someone is on your résumé and I'm considering you, I will call that director and say, "Hey, have you worked with this person? How are they to work with? How did it work out?" We like to work with people who are easygoing and have all the talent and the people skills necessary to make the rehearsals a positive process for everyone involved.
Do you go to other theaters to look for talent?
Kite: I go to as much theater as I can, and our casting director, Julia Flores, goes all the time. She's constantly looking for new actors. I know some casting directors who send an associate to their EPAs, but Julia is always in the room. She sees every actor she can, and gives them the time. We pride ourselves here at La Mirada on using Los Angeles-based actors as much as we can, which is almost always. We look for fresh perspectives and don't just try to use the same old people who have done the role before.
Is having theater experience important for a performer?
Kite: Yes. Having the opportunity to rehearse and spend a couple weeks in a rehearsal room helps actors stretch and reminds them about the craft and getting back to basics. Also, that live experience with an audience is something that makes theater unique. It's unique to the people in that room that night. Nobody else experiences it in the way we get to when we're onstage, and that's a powerful thing that shouldn't be forgotten. When you're working in film and television, you can't always build the same through line and have that same communal experience that you can when doing live theater.
What advice would you give an actor coming to L.A. for the first time?
Kite: Work begets work. You have to be doing it. You can't just sit around waiting. You have to find a theater company, or a good group that you like, and start doing the work. You never know who you are going to meet, or who's going to see you that will lead to your next job. Spending time in one of L.A.'s many intimate theaters builds your confidence, and it makes it better when you then step into larger auditions. You have to hustle. You have to go to previews and say hello to the creative team when you're there. They're there during previews; they're not there after it opens. Then, when you go back to audition for them, say, "Oh, remember I met you in the lobby at 'Les Mis.' " That makes you stick out a little bit from the rest of the crowd.
How important is it to attend open calls?
Kite: You're not wasting your time going to open calls, at least not at our theater. We have EPA auditions, and see nonunion talent after that if we have time. We see as many actors as we can in our time limit, and we consider each of them fully. So it does matter, and we do take people from those auditions and move them into the final callbacks, and sometimes, or often, they end up on our stage.
Are there any things that you see actors doing that should be avoided?
Kite: I am surprised by how many actors come in unprepared. You have to know the material, and you should be comfortable with it. I'm looking at how you work, not just what you do with the material in the audition. When actors are unprepared, I can tell. They can't answer questions about the script, make adjustments, or look up from the page. Those are big pitfalls that immediately make me think, "No matter how good your acting is right now, you didn't take the time to prepare for this, and I'm only going to give you a 14-day rehearsal period for this massive show. I don't think you'll be able to keep up."
---
This article originally appeared in Call Sheet. Subscribe to Call Sheet today. Check out the Call Sheet database online at Backstage.com/CallSheet. Or download the latest Digital Edition of Call Sheet and entertainment-industry mailing labels.