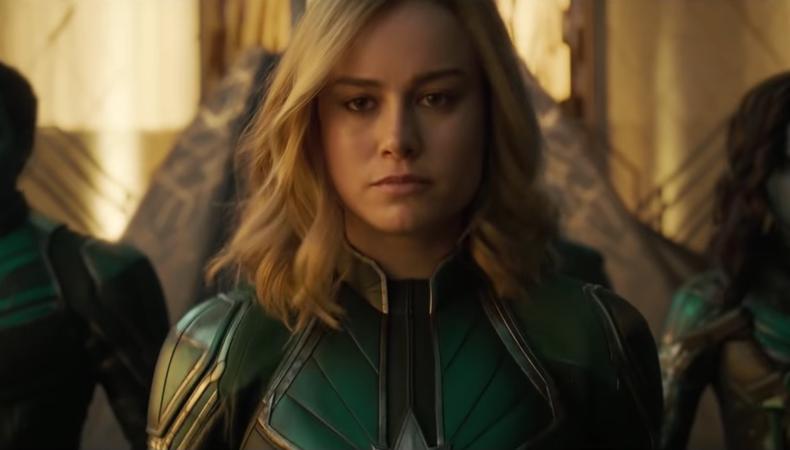 Carol Danvers is ready to make her big-screen debut. As played by Oscar winner Brie Larson, the Air Force pilot-turned-intergalactic superhuman is the latest to join Marvel Entertainment's film franchise and the first female character to headline one solo; the epic "Captain Marvel" blasts into theaters March 8, 2019.
Grab your popcorn and check out the newly released trailer, which includes glimpses of Larson's co-stars Samuel L. Jackson, Jude Law, Ben Mendelsohn, Gemma Chan, and Lashana Lynch.
UPDATE: The Marvel Cinematic Universe has graced us with another, more complete "Captain Marvel" trailer (complete with a glimpse of Annette Bening!).