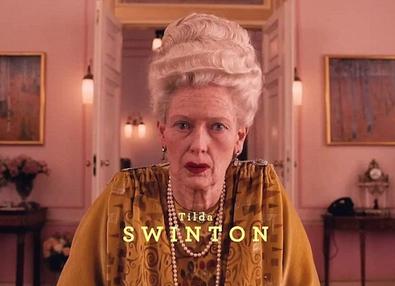 Versatile, eccentric, and wholly unpredictable, character actors are the fabric of great storytelling. They may keep us laughing, scared, or both, but always engaged and hoping for more. With the rise of streaming services and the golden age of risk-taking television, these talented (and prolific) actors are being showcased to the max. Here are 12 great character actors who you can see on small and large screens right now.
Tilda Swinton
One of the greatest character actors of our time, Swinton has defied type with every role she's played. She earned her stripes in avant-garde cinema, and went on to famous roles include the White Witch in "The Chronicles of Narnia," Madame D. in Wes Anderson's "The Grand Budapest Hotel," and a transformative turn as the heartless minister Mason in "Snowpiercer." Her latest (unrecognizable) role? Amy Schumer's fake-tanned, extensions-wearing boss in "Trainwreck," in theaters now.
Gwendoline Christie
Christie is impressive in both stature and swagger as the imposing Brienne of Tarth on HBO's "Game of Thrones." The actor plays the female fighter with an undeniable toughness, harboring a nuanced heartbeat underneath all her armor. It's no wonder Christie was handpicked for another legendary character role; she will play Captain Phasma in the upcoming "Star Wars: Episode VII - The Force Awakens."
Rebel Wilson
Australian comedian Wilson broke out in Hollywood as Kristin Wiig's (truly) bizarre roommate in "Bridesmaids," and has gone on to numerous hilarious character roles on film and television. She wrote, co-executive produced, and starred in "Super Fun Night" for two seasons on ABC, and recently returned as the unforgettable, outspoken, and delightfully confident Fat Amy in "Pitch Perfect 2."
Michael K. Williams
Unforgettable as the anti-heroic stickup artist Omar Little on HBO's "The Wire," Williams has gone on to a diverse assortment of equally engaging character roles. He was a major scene-stealer as Chalky White on "Boardwalk Empire," and, in true character actor fashion, has rocked captivating supporting roles in numerous films across multiple genres including "12 Years a Slave" and "The Purge: Anarchy." See him now in jazz-noir comedy "The Spoils Before Dying" on IFC.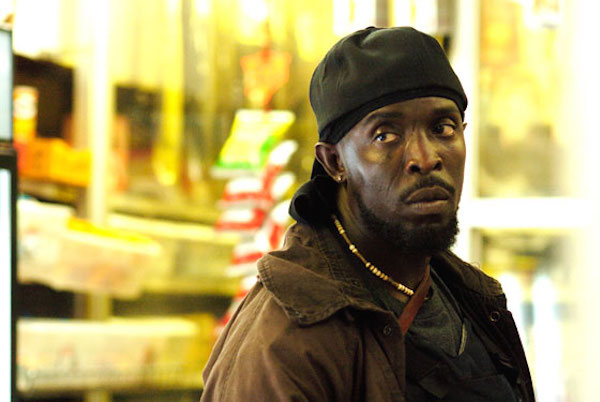 Courtesy HBO
Jeffrey Tambor
With an IMDb page a mile long, Tambor has been playing offbeat roles for over 30 years. He guest-starred on dozens of hit television shows throughout the '80s before breaking out with five seasons on "The Larry Sanders Show," and was hilarious as George Bluth Sr. (and his identical twin Oscar) on "Arrested Development." His most recent transformation in the critically acclaimed Amazon series "Transparent" earned Tambor a Golden Globe Award and firmly cemented his place in the character actor hall of fame.
J.K. Simmons
This veteran character actor gained wide recognition last year with his Oscar-winning turn in Damien Chazelle's "Whiplash." His dozens of film and television roles have spanned over 20 years and multiple types, including a villainous neo-Nazi prisoner on HBO's "Oz," psychiatrist Dr. Emil Skoda on "Law & Order," and many, many others. Check him out as Detective O'Brien in "Terminator Genisys," still in theaters.
Lily Tomlin
This beloved (and respected) actor has been making audiences laugh since "The Electric Company" and "Letters to Laugh-In." She was the voice of Mrs. Frizzle on 52 episodes of "The Magic School Bus," a regular on "Murphy Brown," "The West Wing," and many other series, and won a Tony Award for her one-woman show "The Search for Signs of Intelligent Life in the Universe," written by long-time partner Jane Wagner. See her latest work as a quirky bohemian art teacher alongside co-star Jane Fonda on Netflix's original series "Grace and Frankie," and in the upcoming film "Grandma."
Allison Janney
This extremely prolific character actor has been steadily working since the early 1990s. With over 70 films under her belt as well as numerous television shows, Janney is known for hilarious, everyday, loveable characters including Ms. Perky (the romance novel-writing guidance counselor) in "10 Things I Hate About You" and the sarcastic Loretta in "Drop Dead Gorgeous." The versatile actor is also famed for her semi-dramatic turn as C.J. Cregg on 154 episodes of "The West Wing," and is currently playing Anna Faris' quirky single mother on the CBS sitcom "Mom."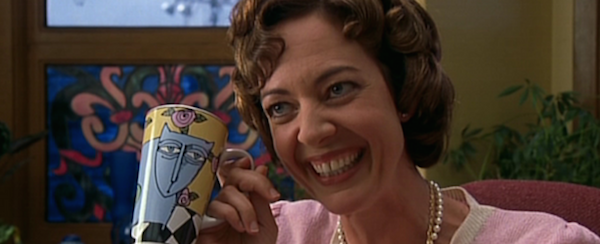 Courtesy Buena Vista Pictures
Luis Guzmán
One of the most well-known character actors working today, Guzmán's filmography spans a staggering 89 films—with three more in post-production. Though he's worked on a wide variety of genres (with a wide variety of award-winning filmmakers), Guzmán is best known for playing memorable villains, offbeat detectives, and seedy sidekicks; famous film roles include "Boogie Nights," "Traffic," and "Carlito's Way." See him next on "Narcos," a Netflix original series about infamous Columbian drug lord Pablos Escobar, set to premiere on Aug. 28.
Peter Dinklage
Though best known as Tyrion Lannister in HBO's "Game of Thrones," Dinklage's work runs the gamut from costume dramas to lowbrow comedies and everything in between. He broke out with indie hit "The Station Agent" in 2003, and has since starred in numerous films and television shows including "X Men: Days of Future Past." Check him out as video gaming champion Eddie Plant in "Pixels," in theaters now.
Uzo Aduba
Aduba broke out in a big way as Suzanne "Crazy Eyes" Warren on the Netflix series "Orange is the New Black"; it was her first major role, and earned her several awards including a Screen Actors Guild Award and a 2014 Emmy. Her heartfelt, hilarious, and off-the-wall acting work has come to define the show, and we can't wait to see what this emerging character actor does next.
Walton Goggins
Goggins is one of the most prolific actors working today; recognized for roles on "The Shield" and "Sons of Anarchy" and films including "Lincoln," "Django Unchained," and "Machete Kills," the masterful actor brings humor, intensity, and versatility to every part he plays. He recently ended a six-season run as antagonist Boyd Crowder on FX's dearly departed "Justified," and is one of Quentin Tarantino's "Hateful Eight" in the upcoming post-Civil War film.
Inspired by this post? Check out our television audition listings!