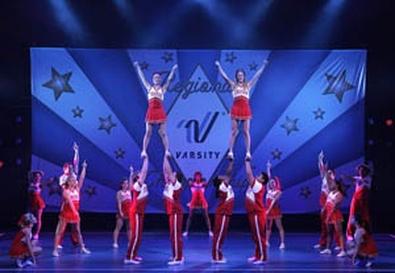 Musical theater invented the triple threat, and the trifecta of acting, singing, and dancing has created many a Broadway star. But shows today are showcasing a wider array of skills, from musicianship to athleticism, and raising the question of whether the actor's toolbox has expanded.
Take the Broadway musical "
Once
," which just won eight Tony Awards, including Best Musical, Best Direction of a Musical, and Best Actor in a Musical. Similar to the musicians who starred in the original film, lead actors Steve Kazee and Cristin Milioti play their own instruments, as does the supporting cast, which often create a symphonic swell around the central love story.
"We were interested in finding vivid, unique actors who just so happened to also be accomplished musicians," said Jim Carnahan, the casting director for "Once." "I think we are seeing more actor/musician driven musicals these days. Given the influx of these types of projects it's of course beneficial if an actor has musical instrument experience."
According to James Houghton, director of the Drama Division at
Juilliard
, drama students regularly pick up instruments on their own, building a skill set that may make them more marketable as working actors. Houghton notes that another important skill in an actor's toolbox is physicality, which comprises a core facet of Julliard's curriculum, with courses in Suzuki, clowning, and Alexander Technique. "Actors are in fact athletes," Houghton says. "Movement is essential for the body to meet the imagination."
The actor as athlete may never have been so notably imagined as in "
Bring It On
," arriving at Broadway's St. James Theatre this July after a 13-city tour. The new musical, based on the 2000 film, portrays the world of competitive cheerleading and features complex routines throughout the show. To make the portrayal of cheerleading as authentic as possible, director-choreographer Andy Blankenbuehler hand-picked several competitive cheerleaders for the show's ensemble.
"Andy knew he wanted to do the real thing, what you see in college competitions and on ESPN," said Rachel Hoffman, a casting director at Telsey + Company who oversaw casting for the production. "You can't learn that in a four week rehearsal period."
Many of the actors in the cast, including lead Taylor Louderman, did not have strong backgrounds in cheerleading and therefore perform less demanding tumbling routines. Louderman has taken outside lessons to develop her cheerleading skills.
At the same time, those cast members who are seasoned cheerleaders have gained acting experience through their theater debut. According to Hoffman, "Bring It On" has set a record for cast members earning their Equity Cards. These performers may now find a theater career ahead of them and will have the opportunity to display their advanced skills in movement and athleticism at each forthcoming audition.
Hoffman, who has cast numerous Broadway shows, says that every specific talent will increase actors' versatility as they audition for musicals. "It always helps," she says. "If you're a great dancer, you're more likely to be in 'In the Heights' or 'Nice Work.' If you play an instrument, you're more likely to be in 'Once.'"
As for Carnahan, his advice is this: "If you are musical and played something in high school or college, you should pick it up again. It will—hopefully—be fun and could help get you a job someday. But if you don't play an instrument, and don't have a burning desire to do so, focus your energies elsewhere."