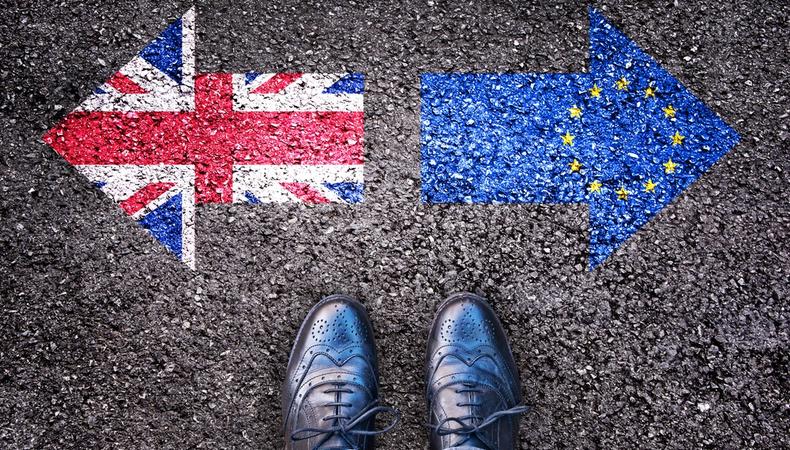 Welcome to the Backstage roundup of the most important news from across screen and stage. Here's the most important industry news from the past week that you might have missed but definitely should know.
Brexit to threaten Britain's status as 'a global leader' in the arts.
The Creative Industries Federation has published a report than damns the government's approach to Brexit and argues that international talent is vital for the success of culture in Britain. The document, called the Global Talent Report, suggests the UK needs to keep access to artists from across the world if it's to remain 'a global leader' in arts.
Launched the same day several opposition leaders asked the Prime Minister to clarify her position on the future of global talent, the report also makes recommendations for what a future outside of the EU's agreements should look like. Currently, the UK's membership of the EU allows for workers from across the other 27 member states to live and work in the UK under certain conditions without a visa. The CIF post-Brexit recommendations include a visa-free travel system for creatives between the UK and EU, reciprocal rights for British short term projects (such as a play or a concert) to move around the EU as well as access to artists and other creative freelancers at short notice. The report also makes suggestions for non-EU talent, including the introduction of a 'creative freelancer visa' to replace the inflexible and often lengthy visa processes for visiting artists.
Tina pops in for "TINA".
A new musical telling the story of singer Tina Turner was launched at The Hospital Club in Covent Garden last week, with the singer herself attending and even singing with the onstage Tina. Exploring her humble beginnings in Tennessee, her rise to R&B fame with partner Ike and eventual international success as a solo artist, the musical—called simply "TINA"—stars Broadway's Adrienne Warren and is written by playwright Katori Hall.
Hall knows something about humble beginnings having had her play "The Mountaintop" premiere at Theatre 503 in 2009 before going on to a West End run, garnering an Olivier Award and eventually transferring to Broadway with Samuel L. Jackson. Charting Turner's story through her best-selling and most loved tracks, "TINA" is directed by Phyllida Lloyd who directed the hit show "Mamma Mia!" on Broadway as well as for the big screen.
"TINA" previews from March 21, 2018 at The Aldwych Theatre, London.
Historic Othello to star in "Guys and Dolls".
The cast, headed up by Ray Fearon, was announced for the first all-black production of "Guys and Dolls" by Talawa Theatre Company at Manchester's Royal Exchange Theatre. Ray Fearon, who played an historic Othello for the RSC, is still perhaps best known for his run in "Coronation Street" as Nathan Cooper and Firenze the centaur in the "Harry Potter" films.
Fearon stars in "Guys and Dolls" as the hustler Nathan Detroit alongside Ashley Zhangazha as Sky Masterson. Director Michael Buffong said the production, which has been developed with hip-hop dancer and choreographer Kenrick 'H2O' Sandy, explores "much of our popular culture, from dance to music, has its roots in that period" of pre-war Harlem where it was "all about the hustle".
Young Vic's funky future.
In an interview with the BBC, incoming artistic director Kwame Kwei-Armah promised a "funky" approach to future Young Vic seasons. He also said he won't be directing productions on the theatre's stages whilst in the role.
Kwei-Armah is taking an open approach to his role, reportedly collecting advice and listening to what audiences and the industry want from his theatre. As for his own taste, he says he loves "new plays [...] and classics". "I love adaptations of classics, I love Ibsen and I love Chekhov and I love Shakespeare and I love August Wilson. So actually I'm just going to try and find new ways of being funky with new plays and the classics". Read the full interview here.
Britain continues to react to Weinstein.
The Harvey Weinstein scandal continues to rage on both sides of the Atlantic, with further allegations from British actors adding to the long list of claims against the producer and former studio boss. Weinstein, who is currently in a sex addiction rehab centre and who denies any allegations of nonconsensual sexual acts, has been all-but expelled from the film industry and it's been suggested that the 'vultures' are picking apart his company's assets. Even his staff want him and anyone who kept silent about his behaviour wiped from the industry, as they stated in an incredible open letter. Stories are also surfacing about other individuals and the long half-life of the scandal will undoubtedly touch other powerful figures in the industry.
Despite the trauma of what feels like a damning picture of screen and stage industries, the Weinstein revelations have given many the confidence and structure to speak out against perpetrators. The social media of everyone involved in the performing arts has been filled with stories of harassment, all tagged with #MeToo. Whether that's actually useful or not is a matter of opinion but a supportive culture of respect and honesty, where allegations are taken seriously whoever they are against, is infinitely preferable even if it will take decades for trust in the industry to be rebuilt.
The UK Casting Directors' Guild and Casting Directors Association both condemned Weinstein publicly last week. At London's Royal Court Theatre, artistic director Vicky Featherstone announced a day of events in response to the Weinstein revelations. Taking place on Saturday Oct. 28, "No Grey Area" (which is free to attend) will be a 'Town Hall' style meeting for the industry to share stories of harassment and discuss change.
With the Court sharing their code of conduct and establishing a 'sharing space' set up by associate director Lucy Morrison, "No Grey Area" is set to show the wider industry how the theatre aims to prevent abuse and eliminate grey areas. Featherstone said: "Sexual harassment, predominantly carried out by those in power to people in positions junior to them, is systemic. It is across every part of our society. If it is not dealt with in an open way we have no hope of change, and change must happen".
You're all up to date! That's all for this week. We'll be back next week with more condensed news you can't miss.
Check out Backstage's London audition listings!