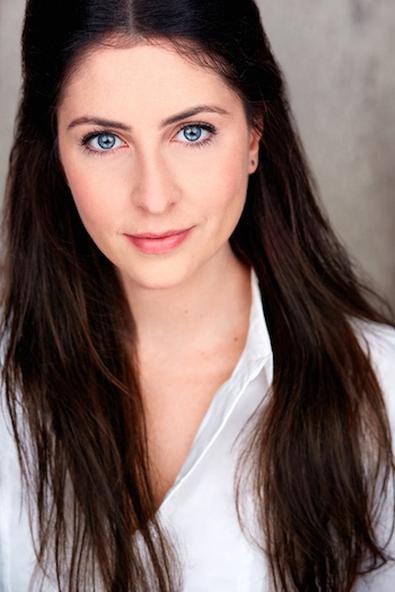 Less than a year after graduating from the American Academy of Dramatic Arts, Jessica Hannah Fraser booked a gig playing Ruth in Noël Coward's storied play "Blithe Spirit." It's a role she cherishes for a number of reasons.
Playing Ruth is a dream.
"A strong female lead role like this is something a lot of actors dream about. I'm British, so being able to use my own dialect and be quintessentially British has been really enjoyable."
Working relationships lead to more work.
"By remaining professional, it's easy to develop a great working relationship with casting directors and filmmakers. They're likely to want to work with you again, and vice versa. I've stayed in touch with many directors whom I've worked with on short films, and we've gone on to work together [again]."
Backstage is a career kick-starter.
"I think Backstage offers a wide variety of opportunities for up-and-coming actors. A lot of actors fresh from acting school are looking to build their résumés and reels, and Backstage always lists projects that enable actors to do this."
The audition was a good sign of things to come.
"It was really comfortable! I had a short wait before where I was offered a studio to warm up, which is always nice. I felt I could take a bit of necessary time to stretch and run my monologues a few times."
Pay attention to what you're actually going in for.
"While it's not uncommon to have directors approach you for their projects, you should always be looking yourself and making sure the roles you're applying for are actually briefed with your specific look in mind. I was at a casting once where they were looking for 'brunette native British speakers,' and yet, half of the people at the casting were blonde, American, Australian—you name it."
Community is everything for NYC actors.
"I live in Williamsburg, Brooklyn. I'm lucky to have graduated from acting school in Manhattan with 100 or so others who were all in the same boat as me. My two housemates are guys I went to school with, and many of our friends live within a few blocks. We're always knocking on each other's doors, asking to shoot last-minute self-tapes, and borrowing each other's books. I think involving yourself in a community like this is wildly important for an actor, as it can be incredibly lonely living in NYC."
To see your success story in print, tweet @Backstage using the hashtag #IGotCast.
And if you haven't yet been cast, check out our audition listings!