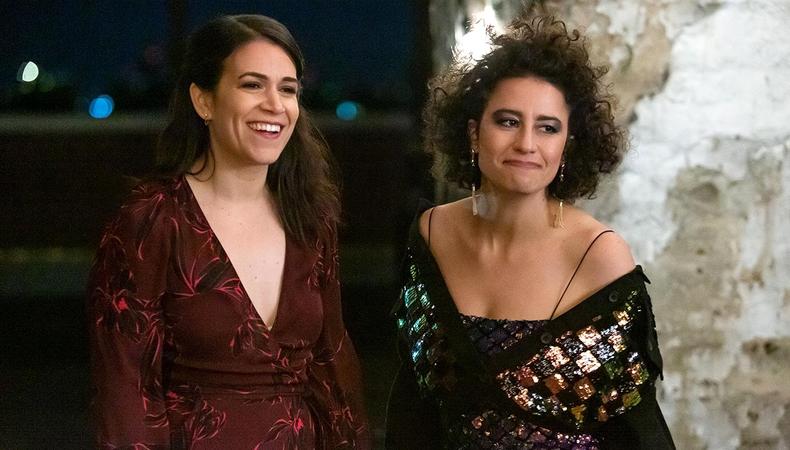 Millennials everywhere are in mourning for "Broad City." Though the boundary-bending Comedy Central series had an exceptional run—five seasons!—it was still impossibly hard to say goodbye when the March 28 series finale aired.
That's true for audiences, for sure, but it is also true for the comedy's creators and stars Abbi Jacobson and Ilana Glazer. The duo, UCB alums who created the series and played alternate versions of themselves (named Abbi and Ilana, if you can believe it), has worked on the project for 10 years, originally as a web series that grew, with the help of executive producer Amy Poehler, into the TV series fans know and love today. Naturally, moving on was anything but easy.
"It feels really good. I also feel scared and sad," Glazer says in an interview with THR. "I already miss it. But I can't stop saying that I feel numb. I feel so many things on the full color wheel that it's like black. It's like everything and nothing."
READ: When Is It OK to Turn Down a Role?
Jacobson echoed that emotional ambiguity, on both a personal level as well as a professional one. "I guess I'm scared for my future projects," she admits. "One of the hardest things about this industry is the people that you work with and figuring out the dynamics in those relationships. That is something that makes me really nervous. And just figuring out how to tell stories as well, again and again."
Ultimately, though full of strife, moving on is made easier by enumerating the accomplishments that were made along the way. Even though the project is over, the work itself isn't going anywhere.
"It's such a privilege, especially as young women, to be able to end something in this way: while it's strong and powerful and it's our choice to end it," Glazer adds. "And also that our choice is being supported by Comedy Central. So I just want to revel in that for a while and feel what that feels like, because that's a rare privilege."