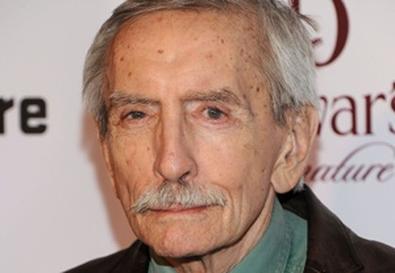 Imagine that you've never heard of Steve Buscemi, John Leguizamo, or even Al Pacino. Forget that the Broadway production of "Urinetown" won three Tony Awards a decade ago. And assume that if early works by European playwrights Bertolt Brecht and Jean Cocteau never made it to the U.S. stage, it would be their loss and not ours. Congratulations. You've successfully created a world without independent and Off-Off-Broadway theater.

Economic hardship has forced many theater groups and artists to shut down or move out of New York City in recent years. The experimental artistic spaces left standing, which have long served as a home and training ground for some of the biggest actors, writers, and directors in Hollywood and on Broadway, face a continuing challenge to make ends meet.

In the face of that, about 50 members of New York's independent theater community gathered at the Living Theatre on the Lower East Side Feb. 27 to discuss the Independent Theater Fund, a new proposal that aims to involve the city's 300 independent theaters in a collective fundraising effort. The League of Independent Theater, an Off-Off-Broadway advocacy organization, is calling on small independent theater companies to contribute 5 cents from every ticket sold this year as seed money for the fund.

"The basic principle," LIT Executive Director John Clancy said, "is theater people helping theater people." He also stressed the importance of "radical transparency," so that everyone involved will know how much money has been collected and has a say in how it should be used. The planned allocation of funds includes a real estate fund for renovations, repairs, equipment upgrades, and potential real estate purchases, project grants to develop new work, and individual grants for theater artists.

Clancy, the Living Theatre co-founder Judith Malina, and playwright Edward Albee were among those who spoke in support of the proposal, which is in its early planning stages.

"Commercial theater has to do with making money," Albee said to the group. "What you guys have been doing, which I've been grateful to be a part of over these years, is making culture. And that's what matters."

The Living Theatre, Clancy Productions, the Present Company (producers of the New York International Fringe Festival), Horse Trade Theater Group, Vampire Cowboys, Mabou Mines, and more than 50 other independent theater companies have pledged their commitment to the effort. The group hopes to encourage the Broadway community to follow suit.

"We call on the League of American Theaters and Producers [now known as the Broadway League] to join the cause and help us to support, sustain, and strengthen the independent theater community in New York City.... With a five cent surcharge on each ticket sold to a Broadway show (which is .057 of the average ticket price or about five hundredths of a percent), we can create an immediate, annual fund for small theater in New York," the group said in a statement last week.

According to the most recent data from the Broadway League, total Broadway attendance was more than 12.1 million in 2010. Had the fund been in effect that year, a 5-cent surcharge on (or an equivalent donation from) those ticket sales would have provided about $605,000 for independent theaters, according to LIT's calculations. The Broadway League did not return Back Stage's request for comments.

Brad Burgess, assistant artistic director for the Living Theatre, suggested that theater artists should look to professional sports for their new business model. Through collective bargaining agreements, the largest and wealthiest teams are partly responsible for the financial stability of teams in smaller markets, thereby supporting the overall growth of the entire league. He said that Broadway can ensure its own success by treating independent theater as its "farm team" of sorts.

"In baseball, the big teams help support the small teams," Malina said, "in a way the big theaters don't help the small theaters…. Let's start helping each other, instead of being obstacles to each other. Let's consider that the force of independent theaters in New York and in the rest of America, and probably the rest of the world, is a force that we're a part of, and that we've got to be actively engaged in, to make not only our theater and your theater work, but to make all theaters not have to be constantly in the strain and drain of the fundraising problem."

The so-called nickel plan will take effect Aug. 1, when the theater companies and organizations that have joined together will begin to donate 5 cents from each ticket sale to the fund.

"You have to keep going," Albee told the crowd. "If you ever lose sight of the fact that it's dangerous, you'll get lazy. So keep being threatened, keep worrying, and keep making me happy."