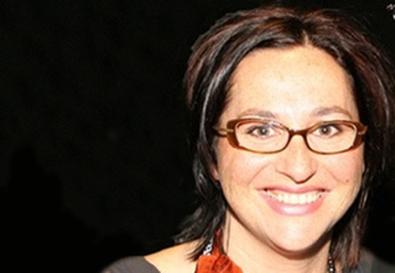 It's not an easy task for young performers to fulfill their dreams of a Broadway career. Even the most gifted are usually lacking in real-world experience. The opportunity to meet, learn from, and perform alongside industry professionals is just not available in most parts of the country. The Broadway Dreams Foundation was created to fill this gap. This nonprofit organization brings top musical theater artists and other professionals to cities around the U.S. in weeklong intensives designed to turn talented young amateurs into working pros. I recently spoke with the foundation's executive director, Annette Tanner, and artistic director, Paul Canaan.
In the Beginning
Broadway Dreams began in 2001 as the Broadway Company. Tanner and co-founder Farah Chapes were approached by actor friends Dave Barrus and Adam Hunter to help them do a series of classes in Atlanta. That first venture was an immediate success. "Everyone told us that this was the most organized they could ever imagine being," says Tanner. "We realized there's so much potential here. Adam and Dave had both been Broadway actors, had a lot of connections, and were bringing in great people to teach."
Tanner and Chapes soon saw a need they wanted to address. "Farah and I felt there were a lot of students who could be impacted but potentially couldn't afford a program like this," Tanner says. "It wasn't cheap to fly all these performers in, and costs had to be passed on to the students. It was Farah's idea to start a not-for-profit, and we began that process very early on." The foundation raises funds throughout the year in order to offer its program to needy students. "There are more scholarships given out in this program than I've ever seen," says Canaan.
Getting In
Broadway Dreams holds auditions about a month before the program begins. The New York casting office Telsey + Company participates, so the applicants can experience a real audition. "These first auditions are more of a placement program, so we can place you in the right classes: singing, dancing, or acting," says Canaan. "Just before the camp, we actually cast the show."
Audition Skills
One thing that separates Broadway Dreams from typical summer music camps is its emphasis on becoming a working professional. "I've taught in quite a few programs, and this one is unique, as it focuses on the audition process," Canaan says. "It's more of a professional-development program, instead of just a musical theater summer camp." Tanner agrees. "Auditioning is an absolute skill on its own," she says. "It's something you really can't work on enough."
During the program, students also get professional headshots, help with their résumés, and detailed instruction in building their audition books. "Song selection is probably the most difficult thing for students to understand," says Tanner. "We bring in people that have great knowledge of the catalog of musical theater to help the students find the right material."
Life in the Big City
Moving to New York and beginning a career can be quite intimidating. "We prepare them for what life is like when they move to New York and start hitting the pavement," says Canaan. "They have to get ready to sell their souls a little bit. They often think, because they did it for fun in high school, that there's not a business side to it. We definitely bring that in."
This is where bringing in working professionals is invaluable. "Eden Espinosa has to belt out 'Wicked' every night, so she talks about vocal health, strength, and maintenance," Canaan says. "I was more of a dancer in shows, so I talk about your bodies and taking care of yourself. Eight shows a week is the real deal, and it's hard."
Class Time
"We try to make sure the student–teacher ratio is never more than 20 students per teacher," says Tanner. Past faculty members include performers Shoshana Bean ("Wicked") and Diana DeGarmo ("American Idol," "Hair") and composer-lyricist Adam Guettel ("The Light in the Piazza"). "At any given time, there will be simultaneous classes on dance, choreography, acting, cold reading, and more," Tanner says. "We don't call it a boot camp, but it is essentially that. There's no sitting around. You are going from morning till night."
She adds, "Adam Guettel said what impressed him most was that every room was filled with kids and adults brimming with excitement about what they're learning."
Showtime
The highlight of the weeklong experience is the show, starring students and faculty. "We produce approximately 20 numbers," says Tanner. "It's invigorating to perform with someone who has done the role, or even originated it, on Broadway."
On show night, the original casting director returns, along with agents and other industry professionals from New York and the local area. "The day after the show, we have a panel where the students get to put into practice what they've learned," Tanner says. They once again audition in order to get feedback. "The feedback is specific in terms of what their strengths and weaknesses are and what direction they should be taking in the future.
"We're only here for a week, but we're leaving them with a road map for what they may or may not want to do and how to get there. When we come back the next year, we have a high percentage of students who return. It's incredible to see the growth in these kids."
To learn about upcoming events, visit www.mybroadwaydreams.com.